The biggest contract chip producer in the world, Taiwan Semiconductor Manufacturing Co Ltd (TSMC), made an announcement on Saturday that it plans to hire more than 6,000 new employees in 2023.
Despite an overall decline in the semiconductor business, a recruitment drive is underway.
In regions all throughout Taiwan, TSMC states that the firm will be looking for young engineers with associate's, bachelor's, master's, or doctorate qualifications in electrical engineering or related areas.
According to the company, it will provide an average overall salary of T$ 2 million ($65,578.07) for a new engineer with a master's degree.
A shortage in demand for electronics and high inventory levels also a shortage of some chips have led to the downfall of the semiconductor company.
Several chip companies around the globe have limited investments since late 2022. Not just that, many companies were made to slash employees to cut costs. One such recent company is Intel Corp which announced to cut payments of staff and executives from 5% to 25% to save costs.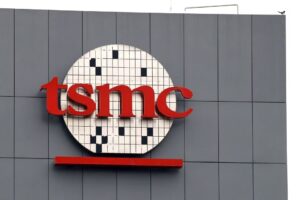 The dominance TSMC created by making some of the most advanced chips for big tech customers like Apple Inc has protected TSMC from the downfall the other companies are facing currently.
The firm has reduced its annual capital expenditure for this and anticipated a revenue drop in the first quarter. However, it expects to pick up the demand by the second half of 2023.
TSMC declared to increase production
Earlier in December, the chairman of TSMC expanded cutting-edge processors in Taiwan. The 3-nanometer chips of the firm started gaining interest in the domestic and global markets.
"TSMC is maintaining its technology leadership while investing significantly in Taiwan, continuing to invest and prosper with the environment," TSMC Chairman Mark Liu told in a ceremony marking the production and capacity expansion in the southern city of Tainan.
Liu stated that the 3-nanometer semiconductor was in "very strong" demand as 5G technologies were in the way of emerging back in 2022.
Taiwan Semiconductor Manufacturing Corporation:
A global Taiwanese chip contract manufacturing and design firm is Taiwan Semiconductor Manufacturing Corporation Limited (TSMC; often known as Taiwan Semiconductor).
The largest dedicated autonomous (pure-play) semiconductor manufacturer in the world, the most valuable semiconductor business in the world, and one of Taiwan's biggest corporations have their major offices and operations in Hsinchu Science Park.
Overseas investors own the majority of the company. Morris Chang started TSMC, the first specialized semiconductor manufacturer in the world, in Taiwan in 1987. TSMC has continuously held the top position in its industry. Chang led TSMC for 31 years until his retirement in 2018, after which Mark Liu took over as chairman and C. C. Wei as CEO.
Comments
comments