Ever since Elon Musk took over the Twitter platform in October, the platform has been witnessing some major changes. In the latest, the microblogging site is now reducing the benefits provided to the employees from this quarter.
According to sources, benefits such as commuter benefits, family planning, meal allowances, and others are all cut out. However, the benefits of snacks remained.
Confidential information is said to be leaked from different sources. The platform has also closed its office in Seattle to cut costs.
Although the work-from-home option was withdrawn from the platform, the employees working in the office were ordered to work from home if they wished to continue.
The New York Times reported that Twitter "stopped paying rent at its Seattle office, leading it to face eviction," citing people familiar with the matter.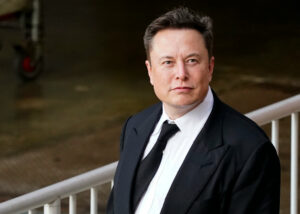 Elon's Takeover of the Twitter platform
Elon Musk, the richest person in the world, took control of the microblogging site, Twitter in October last year after a long six-month battle in and outside the court.
The suit was filed against Elon Musk by the previous executives of Twitter for breach of contract. After Elon's acquisition, the first thing he did was terminate the top executives including the previous CEO Parag Agrawal.
Mass layoff of employees
Elon Musk then started laying off hundreds of employees and hasn't stopped till today. He set up hard working conditions for employees like working for more than 8 hours, eliminating the option of working from home, laying off half of the women employees, etc. Many departments have been the target of the new CEO.
$8 for account verification
The chaos started over the platform when Elon decided to charge $8 per month for the blue tick mark. This created a rise in fake profiles of famous personalities and leaders. As differentiating real and fake accounts became difficult after making blue tick became accessible so easily, people creating fake profiles tweeted for which many organizations and leaders faced a huge loss.
Will Elon step down as the CEO?
Previously Elon started a poll with a question of whether he should step down as the CEO to which the majority voted a 'yes'.
In reply to his poll, he tweeted that he will step down when he gets a 'foolish' successor.
Latest modifications
In the latest, Elon announced that Twitter will follow and question science and facts. He even banned around 46,000 accounts in India alone for violating the policies of the platform.
Secondly, the employees were asked to bring their own toilet paper after the washrooms of the platform started stinking since he laid off many janitors who were in charge of cleaning.
It is still a mystery whether the new CEO is done with the changes or he still has many things kept in his pocket. So far, the criticism for the platform has risen with Elon Musk not caring about them at all.