One of Twitter's most well-known features, if not the most well-known, will shift starting in one month, according to Elon Musk.
The iconic 140-character limitation of the "microblogging" social media site was extended to 280 characters in 2017, which was one of the major moves in the platform's history under previous CEO Jack Dorsey.
In the next weeks, Elon will allow the user to post with a massive 4000 characters, which is greater than 14 times the present limitation.
The adjustment was revealed in a tweet on Sunday, similar to the majority of corporate updates since the internet billionaire gained control of the social media platform in late October.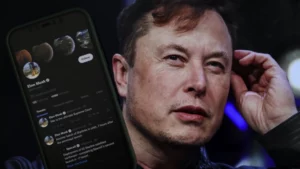 "Easy swipe right/left to move between recommended vs followed tweets rolls out later this week. The first part of a much larger UI overhaul. Bookmark button (de facto silent like) on Tweet details rolls out a week later. Long form tweets early Feb," he wrote.
The 243 characters statement seemed simple but important, and as a result, several issues were raised, along with how long the long-form tweets will be.
A user tweeted Musk in December to enquire whether or not it was correct that Twitter was planning to raise the character count from 280 to 4000. "Yes," he answered.
People on Twitter responded to Musk's statement on Sunday by comparing left- and right-swipe features to Tinder and long-form tweets to a Facebook feed or Reddit.
American author Gabe Hudson, who conducts a show called Twitterverse where he chats to authors about their tweets, stated that "long form tweets = FB posts."
Though some users expressed enthusiasm about the modification and estimated that long-form tweets would enhance the experience for users by removing the requirement for individuals to write multiple posts in threads or publish a screenshot of a lengthy message written somewhere else, everyone else expressed fears that long-form tweets would destroy Twitter.
"Anyone who wants long-form tweets posts at Facebook, boomer," one person criticised.
"Twitter content is supposed to be short and to the point; that's part of its appeal. Tweets aren't meant to be full blog posts," said another.
"Long-form tweets is a terrible idea, takes a lot away from Twitter's main appeal. It'd be a better idea to improve the tweet threads," tweeted a third.
"Dislike the idea of long form tweets. One of the beauties of Twitter was it's short form. The idea of Twitter threads is a better idea," agreed another user.
In contrast, one person wrote: "Thank you @elonmusk for the long form tweet feature.
"This will be really helpful in order to communicate the message without disturbing the user reading experience. This will help us to convey message in single tweet instead of writing hell lot of tweets."
A few users asked Musk when the change to Twitter's chief executive officer would "roll out".
After he launched a Twitter survey asking whether he should step down as its leader, Elon said last month that he would quit the role. A total of 17.5 million people cast a vote, with the outcome preferring Musk's departure by 57.5%.
He said he would step down as soon as he could find "someone foolish enough to take the job" and that his future role at the company would be to "run the software and servers teams".
Another setback happened after Musk lost the crown of the world's wealthiest individual to French billionaire Bernard Arnault last month.