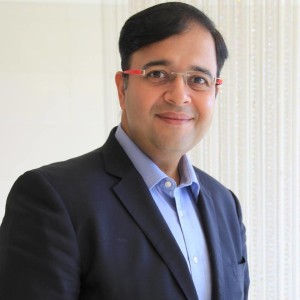 07th June, 2016: Today Facebook announced its new India MD Umang Bedi, who will be taking over from Kirthiga Reddy. A day after free basics was withdrawn in February, Kirthiga Reddy stepped down and was ready to move back to the headquarters at Menlo Park in the U.S. As part of global accounts team, she will be managing Facebook 's relationships with the world's largest global advertisers. Umang Bedi an electronics engineer from the University of Pune, is also an alumnus of the Harvard Business School.
"India at the moment is positioned at the cusp of exponential digital growth and I firmly believe that Facebook India can deliver effective outcomes for our customers and create value for businesses we partner with." said Bedi on his facebook post.
Umang comes from a rich leadership experience covering sales, marketing and partnerships where he successfully built teams and grew businesses for multinational companies. Prior to joining Facebook, Umang was the Managing Director of the South Asia region at Adobe. He was responsible for growing their business in India and helping India grow to amongst the leading markets for Adobe in the APAC and global regions. In his new role, he will lead in building and maintaining strategic relationships with top clients and regional agencies in the country.
Reddy who also shared the news of her replacement on her Facebook page said "I'm excited about how well positioned our business in India is, to grow from strength to strength, and excited to continue to work with the world's largest global advertisers with a focus on emerging markets in my new role at Facebook headquarters. It's a privilege to be part of our mission to give people the power to share and make the world more open and connected."
Umang Bedi will assume his new role from July and Kirthiga will move to the headquarters in August. Meanwhile, Adobe has promoted Kulmeet Bawa as Managing Director of South Asia and India. Bawa will take over from Bedi from 24 June.
Also Read:
Facebook To Modify Its Norms To Curb In Zuckerberg's Control If He Quits
Facebook to Show Ads to Non-Users As Well!
Comments
comments