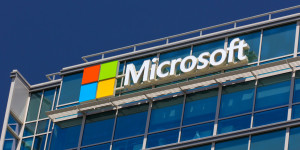 June 07,2016: Microsoft has partnered with Temasek Singapore-based investment firm to help support and scale startups across the world .
Scott Coleman, general manager at Microsoft,"This partnership is an excellent fit with our aspirations to help startups scale and go global. Together, we look forward to matching great startups with strong established companies to drive digital transformation aligned with our cloud-first, mobile-first vision."
The collaboration sees Temasek, together with six of its portfolio companies, join the Microsoft Accelerator programme as official global network partners in Seattle, Berlin, Tel Aviv and Bangalore.
The six portfolio companies involved include real estate developers Ascendas and CapitaLand, venture lending platform InnoVen Capital, cyber-security provider Quann, engineering group ST Engineering and investment company Fullerton Financial.
"For the startups, this provides them with the opportunity to work with established companies to pilot and validate their products and technologies," said Ong Beng Teck, managing director of enterprise development at Temasek.
The mentor-driven program which lasts between three to six months provides startups with support to scale quickly into enterprise-ready companies. This includes overcoming the challenges of launching a company, building the team, finding customers and expanding into global markets .
Comments
comments