Union Bank of Philippines will offer crypto trading and custodial services. Basically, Unionbank one of the Philippines' largest banks, is said to be launching cryptocurrency trading and custodial services. A Unionbank CEO explained, "It's a means to future-proof our banking operation."
Crypto trading and custodian service will be offered by Union Bank of Philippines
According to Bloomberg, the Union Bank of Philippines will offer crypto trading and custodial services. Unionbank is one of the Philippines' largest universal banks, with more than $15 billion in assets under administration (AUM). The bank is one of the Philippines' first financial organizations to accept cryptocurrencies.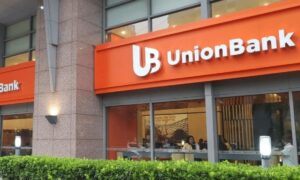 The average Filipino investor presently holds roughly 1% to 2% of their personal assets in cryptocurrencies, such as bitcoin, according to Cathy Casas, head of the bank's blockchain and application programming interface group. Investors would hold between 3 percent and 5 percent in 5 years if markets are "solid," she noted.
According to the Unionbank executive, around 5% of the local populace has experimented with bitcoin. She went on to say that many crypto investors are teenagers, with some earning tokens through play-to-earn virtual games.
Casas had this to say: It's a means to ensure the long-term viability of our banking operations. Unionbank is integrating Metaco's digital asset management services, according to Metaco, a provider of security software and infrastructure for the digital asset ecosystem. Unionbank is delivering services on IBM Cloud, according to Metaco.
In August of last year, the bank stated that it was testing a crypto custody service, stating that crypto-assets are here to stay. Casas mentioned that the bank's digital asset custodian service will include tokenized bonds.
The Philippines' central bank, the Bangko Sentral ng Pilipinas (BSP), has warned against investing in cryptocurrency. Cryptocurrencies, the central bank said, might "pose a threat to the financial system," stressing their vulnerability to illegal activities such as money laundering and terrorist financing.
Casas stated, "We are working hard to educate our clientele, including through social media, to ensure that they are protected." Unionbank is one of the central bank-approved legal cryptocurrency exchanges. In 2019, the bank created PHX, its own stablecoin, to make payments and remittances easier for rural banks in its network.
What are your thoughts on the Philippines' Union Bank launching cryptocurrency trading and custody services? Please share your thoughts in the comments box below.
If you find this article informative then do not forget to share it with your friends and family!
Also read: Crypto mining and gold-backed stablecoins may be permitted in Russia