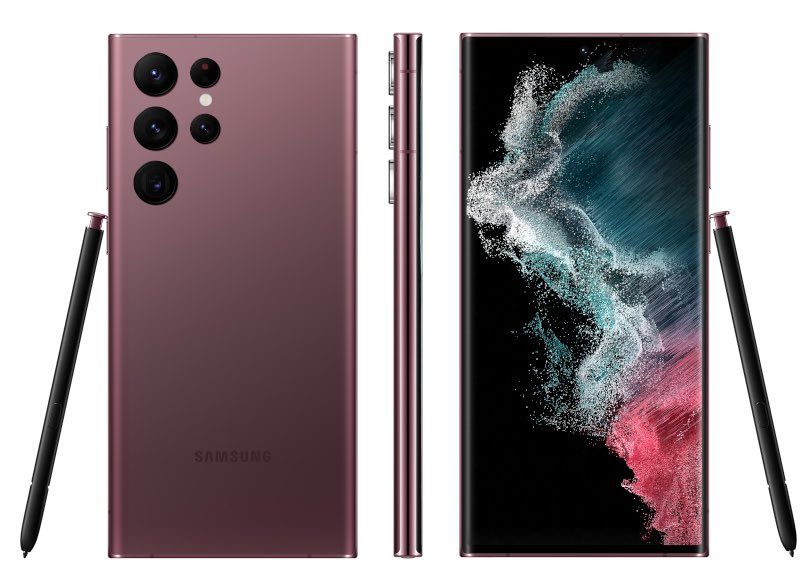 This is nothing unusual for Samsung to differentiate smartphone chipsets by area. However, with both the firm's Exynos 2200 chipset including an AMD RDNA2 GPU, there is more speculation than usual regarding which area will receive what.
Samsung Galaxy S22 with Snapdragon 8 Gen 1 and Exynos 2200
Finally, we have had an idea of the division "based on firmware development," thanks to leaker Dohyun Kim. The vast majority of areas, including North America, will reportedly receive the brand new Qualcomm Snapdragon 8 Gen 1 processor, however there are patches of Exynos in West Asia, Middle East Asia, Africa, and throughout all of Europe.
Galaxy S22 Series AP by Regions
1. Europe: Exynos
2. North America: Snapdragon
3. South America: Snapdragon
4. East Asia: Snapdragon
5. South East Asia/Oceania: Snapdragon
6. West Asia: Exynos & Snapdragon
7. Middle East Asia: Exynos & Snapdragon
8. Africa: Exynos & Snapdragon

— Dohyun Kim (@dohyun854) January 20, 2022
While acquiring an Exynos chip is very standard in Europe, this is the first time it's being considered as a possible benefit. Historically, the Exynos processor has trailed behind Qualcomm's silicon, but the tables may be flipped this time, with the Exynos 2200 doing better in leaked benchmarks and potentially being a gaming powerhouse owing to AMD's participation.
Korea Snapdragon
US Snapdragon
Europe Snapdragon

Exynos 2200 is G.O.N.E.
(It might be released later, but I'm sure that it's not going to be in Galaxy S22 series.)

— Dohyun Kim (@dohyun854) January 11, 2022
However, there is cause to treat Dohyun Kim's tweet with a grain of salt. Only 12 days ago, the source said that every area, including Europe, will get a Qualcomm-powered version of the phone. He wrote, "Exynos 2200 is G.O.N.E." "It might be launched later, but I doubt it will be in the Galaxy S22 series."
As Samsung has stated, we now know that the first prognosis was inaccurate. "We want to introduce the new application processor in conjunction with the introduction of a new Samsung smartphone," a Samsung representative stated. "There are no issues with the AP's output or performance."
Whatever happens with the chip division, the performance gap between the Exynos 2200 and the Qualcomm Snapdragon 8 Gen 1 will be intriguing to witness, and we can't wait to put the two processors to the test. Just what the conclusion, we'll find out more next month when the Samsung Galaxy S22 family of phones is announced.
Conclusion:
Although we adore looking over specs and features whenever a new device is released, the single most important aspect is the price: it dictates how the rest of the phone is seen and whether it's a bargain or a rip-off (or somewhere in between).
If Samsung does actually debut its Galaxy S22 phones at the same price point as the Galaxy S21 smartphones which went preceding them, it's likely to increase sales – especially since the Samsung Galaxy S21 FE is now accessible for those who prefer something that is a bit cheaper with their next smartphone.
The performance will be better than last year, as will photo and video quality. With that in mind, a starting price of €849 (or $799 / £769 / AU$1,249) for a flagship-level phone that is the best Samsung can deliver in 2022 isn't too awful.
Also Read: