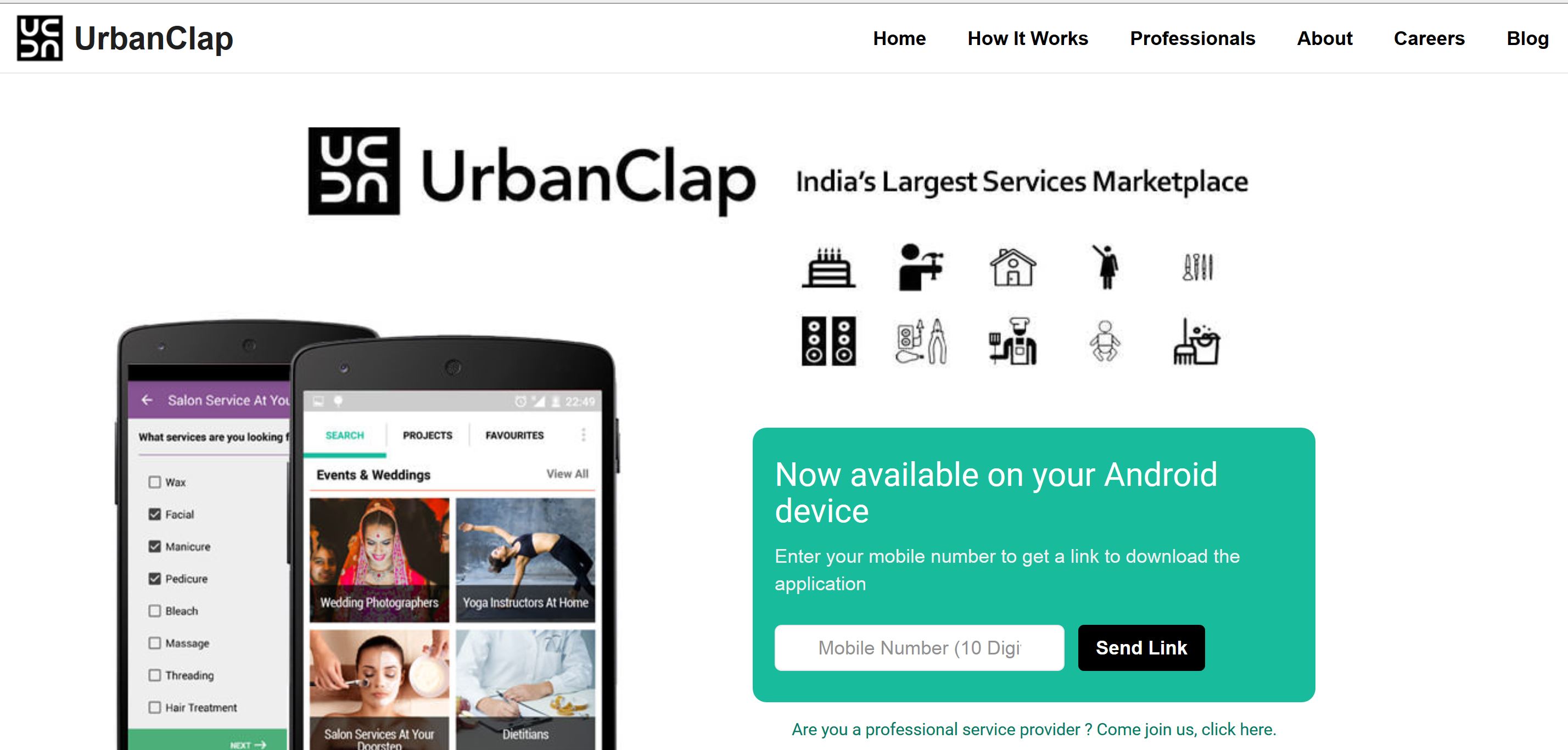 14 March, 2016, Bangalore: Urbanclap is on the move to go deeper into beautician at home, health and wellness category. The company said in a statement that it is expecting these two categories to draw 40 per cent business for them. Currently, it provides around 80 services to its customers, right from plumbing to wedding photography etc.
Commenting on the latest move, Abhiraj Bhal, CEO Urbanclap said, "We are planning to go very deep in beauty at home (salon and party make-up services) given the high margins in the business, repeat nature and relevance to our customer base. We are also investing heavily in yoga, fitness, dieticians, physiotherapists and healthy meals/tiffins since we have seen a lot of organic demand for this category."
The home and local services market, which became the hottest segment for both entrepreneurs and venture capital investors earlier this year, has started seeing early moves for consolidation in an increasingly overcrowded market, reports ET.
Speaking about the cut-throat competition in this segment, one of the investors opined, "The marketplace which wins and monetizes the repeat use categories like beauty and laundry without banking on discounts, will win the services play. The other verticals are good to have but not critical."
However, to make the competition little more tough, Housejoy, competitor of Urbanclap is also planning to venture in same business verticals and recently, it has acquired at-home personal fitness tech startup Orobind and laundry startup MyWash.
"Our strategy is to offer differentiated services in certain verticals, and we would like to dominate laundry, fitness/wellness and beauty," said Saran Chatterjee Chief Executive Officer of Housejoy.
Also Read- 
UrbanClap Takes Over HandyHome An After Sales Service Provider
Comments
comments