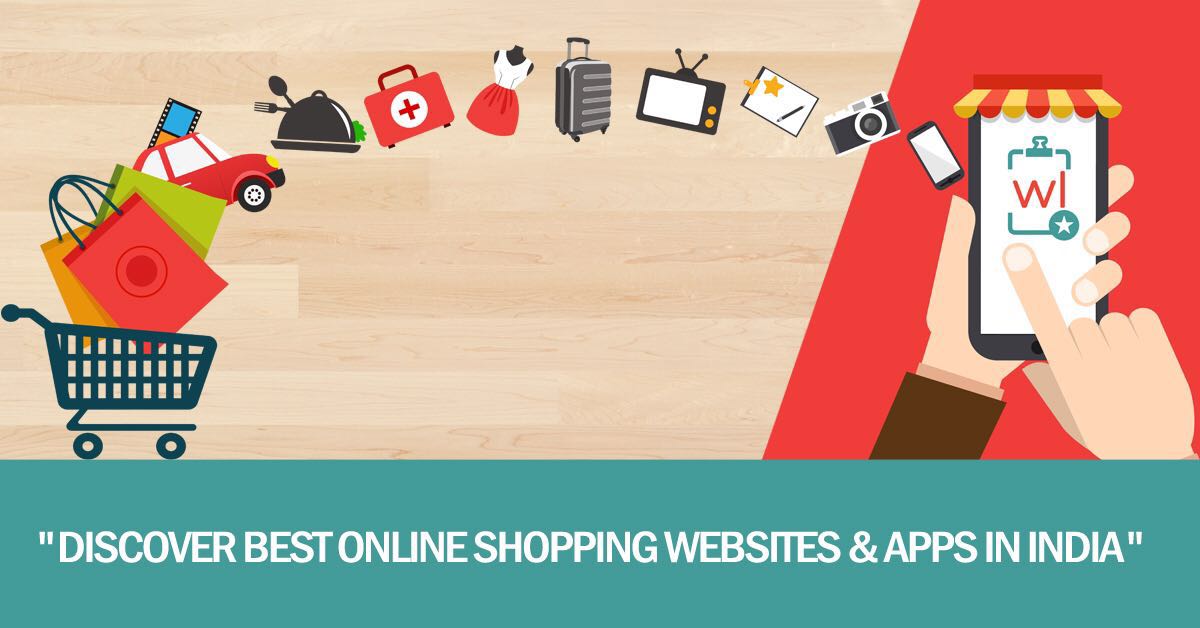 Think of the word 'ecommerce' and try to recollect the first three names that come to your mind. We have been so much exposed to e-commerce around us that it is not an internet jargon to us anymore. Unfortunately the same could not be said to numerous e-commerce startups that are trying to disrupt the industry.
There are about 3000 ecommerce websites in India and the $22 billion ecommerce market is growing at 30% year on year. In addition to this, there are about 50 million online shoppers and this number is expected to be 320 million by 2020.
The Idea Of Weblistr
Looking at the growing number of ecommerce websites aggregating different categories to cater to specific audience, Rashika Jain and Karthik Bhandary, MBA grads from Great Lakes and active online shoppers, felt the need to aggregate the ecommerce players and provide the users a single platform to know where to shop !
The seeds of the idea sprung when Rashika was trying to send a gift to Karthik for his birthday and could not find any trustworthy websites who can deliver to Kuwait. Karthik, quit his job in Kuwait and decided to move to India to join Rashika and together they started the journey to simplify online shopping for users.
Weblistr cumulates useful information of e-commerce websites and apps across 20+ industries such as fashion, home décor, travel, food delivery, jobs, healthcare, education etc. They also have user generated ratings and reviews for online startups on their platform which helps fellow users discover new and exciting online marketplaces and provide them with all relevant information needed, including website reviews, to make an informed buying decision.
Learnings In Running A Lean Startup
Launched in July 2016, Weblistr has received over 2,500 reviews from over 600 odd companies listed with them. Starting as a work from home project with 1 intern, Weblistr currently is a 10-member strong family with average team member age being under 24 years.  Weblistr is based out of Kolkata and Bangalore and is soon expanding to other cities. They have close to 9000 visitors on their platform in a month and currently stand at 22,000 Facebook fans and 1.3k twitteratis.
They also run an active blog on e-commerce wherein they suggest recommendations on best websites and apps, app reviews, online deals and more. Launched in December 2015, the blog has helped online businesses reach out to more potential customers and engage with them. Through their platform, startups can gain visibility, traction by promoting themselves and can also manage their online reputation by interacting with their reviewers.
"One of the biggest learnings so far has been to understand and follow the lean startup methodology. Entrepreneurs come up with great startup ideas but when you start to execute, things change and they should on a continuous basis."
The business model is simple. They help lesser known online businesses gain visibility through Weblistr. It's a cost effective marketing for early stage e-commerce (who are their preliminary customers) and Weblistr's revenue is generated through premium and featured listings, promotional activities for listed startups – blog feature, contests, website of the week et cetera based on percentage of traffic they send to online businesses from the platform.
Challenges And Celebrations
They recently celebrated Food month in September focusing on food delivery and grocery startups. 14 food startups across India associated with them in some way or the other. They have 59 of them listed on their platform. They are currently running apparels month for which they have been receiving phenomenal response from the online fashion industry.
So far people have reviewed restaurants, hotels, movies, tech gadgets but are new to the concept of website or online business aggregation and reviews. So it was a big challenge to make people be aware of the concept in general and Weblistr product in particular.
"It important to not be biased about your personal thoughts/emotions. They key is to understand customer feedback at every step and to modify your offerings accordingly, keeping the overall value system intact. It is important to unlearn the old and adapt to the new. And do it quickly because people won't give you a second chance."
Another major challenge that they faced was people telling them that they could get all the information on Google. Weblistr had to convince people to use the platform to understand the kind of information they would get on Weblistr vs Google.
"We want to understand what shoppers want and build those things rather than just providing them with what we think they need."
As a part of their future strategy, they are adding a loyalty program for reviewers wherein people can collect points for writing genuine reviews and redeem them at their partner online shopping platforms. They are also starting off with online deals and discounts very soon and are also in talks with industry experts to get them on board to share their ratings on websites, which will be added as the editors' ratings. They are simultaneously concentrating on building the content on websites/apps, reviews and other information.
Related Read:
Magento 1 Vs Magento 2: Which of the Duo Is Best For Building Online Marketplace !
Online Consumer-To-Consumer Marketplaces Can Close India's Consumption Gap !
Comments
comments