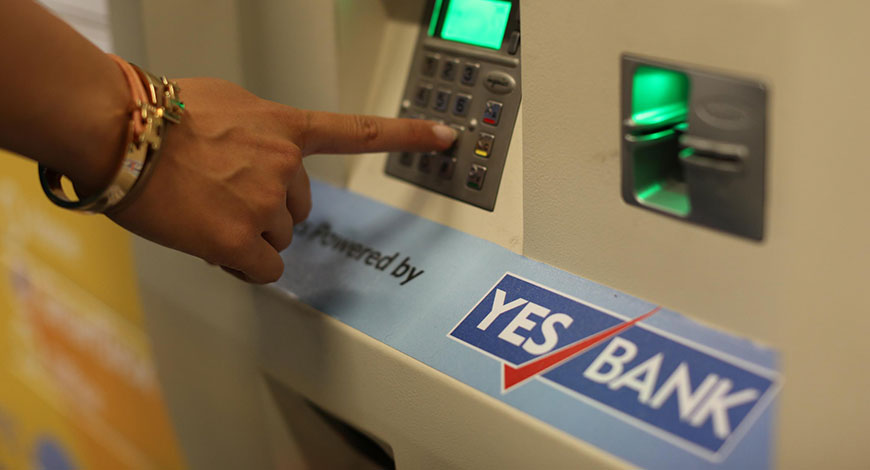 12 April, 2016, India: Yes Bank has collaborated with Taiwan based tech firm Taisys to develop a wafer thin SIM sleeve enabled payment solutions for future phones. The bank is developing this system to equip its unbanked or under banked customers who don't have data connectivity.
As per the bank, the YES PAYMENTS SIM Sleeve is a wafer-thin sticker which can be placed on any sim card of any service provider. Once the sticker is place properly over the sim card, it installs a Sim Tool Kit (STK) based apps on the customers' phone and then he can access these apps even without using internet. Commenting on the development, Ritesh Pai, Senior President and Country Head, Digital Marketing, Yes Bank said, "The YES PAYMENTS wafer is linked to a Prepaid Wallet which can be loaded by the consumer to perform various types of transactions. The transactions are performed using a patented encrypted SMS technology to communicate with the servers of the Bank."
The program currently offers transactions such as Person (P2P) fund transfers, Person to Account (P2A) fund transfers using NEFT and IMPS, balance checking, Payments to anyone using a mobile number/email ID, checking of last few transactions, Payments to merchant for small and large value purchases and payment of bills; top-ups, recharges, etc.
Image-cloudfront.net
Also Read-
Billionaire Internet Investor Yuri Milner Pumps Another $100 Million To Understand Cosmos
Flipkart To Sell Two Wheelers Nationwide Though Its Platform
Comments
comments