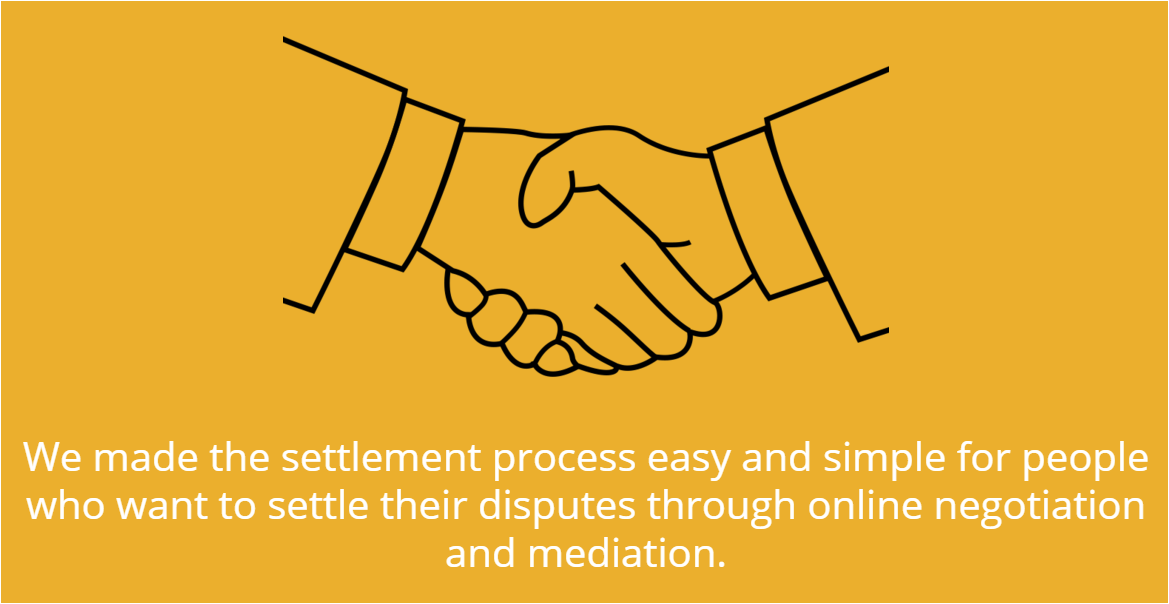 Yessettle helps in settling of disputes, conflicts or quarrels between disputing parties through online negotiation/discussion and online mediation. It is also useful for banks, insurance companies, consumer companies et al in settlement of disputes with customers.  
Inception
Rajinder Sharma enrolled as an Advocate on 1st February, 1993 after completing his Law Degree and started his legal practice in Chandigarh Courts.
In due course of his practice, Rajinder had a client whose daughter's (who was a U.S resident) matrimonial dispute was pending in Chandigarh courts and the court directed the parties to be present before the Mediation Centre (where the mediators are Advocates) on a fixed date. Rajinder's client had to come to India for 15 days to attend the mediation proceeding with the intention to resolve this matter but nothing fruitful came out, even after attending around 5 to 6 meetings as a part of the mediation process. Also, during his visit, he spent approx. 3 lakh rupees for said purpose and several hours in Court Mediation Centre.
Neil Jacobstein Interview – A Look Into The Mind Of A Robot's Artificial Intelligence !
Meanwhile, Rajinder realized that actually there was no dire need of face to face talk between the parties and issue could have been resolved even if parties were present at their respective places and the process was facilitated over internet.
It was then that Rajinder noticed that most of the disputes can be settled through online channels and that is how the idea of setting up an online platform to resolve disputes struck his mind and yessettle.com was born.
Implementation 
Litigation in courts in India is a time-consuming and expensive exercise . Disputes and settlements between two parties can incur a lot of cost and time delays.
Yessettle helps in settling of dispute, conflicts or quarrels between the parties through online negotiation/discussion and online mediation. It is also useful for banks, insurance companies, consumer companies et al in settlement of their disputes with customers.
Marketing Guru Ashok Lalla Talks About The Past, Present And Future Of Digital Marketing !
Yessettle was established on September 19th, 2015 as a means to help the disputing parties to end their disputes or conflicts with other parties. As an online mediator, Yessettle tries to resolve the dispute by breaking dead locks and finding an amicable midway solution to which both the parties agree.
Yessettle also helps in resolving the conflict within a minimum time period without much financial implications. All these facts have been taken care of while developing this portal where face to face talk between the parties is not required and parties can feel relaxed and comfortable while they sit in their respective homes and carry out the process of settling dispute at 'the click of the mouse'.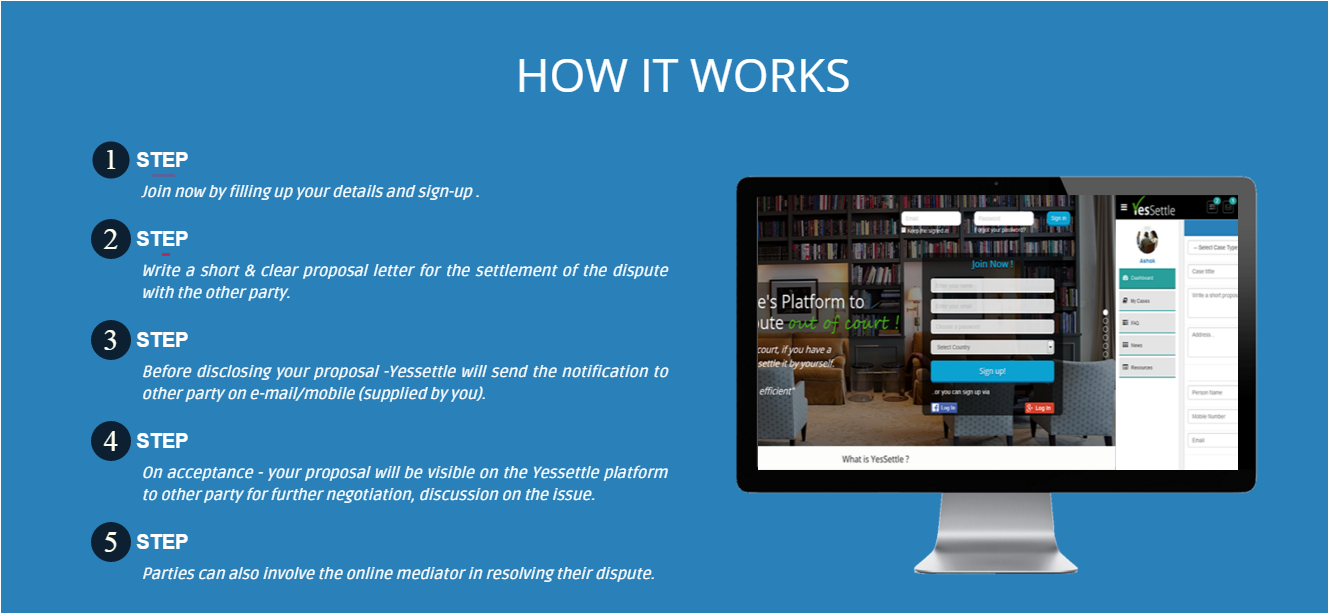 Imminent 
There is a huge pendency of litigations in our courts at every level (there are more than 3 crore litigations in India) and there is over all effort by the Government to reduce this pendency by firstly creating forum of Mediation and Conciliation to settle the disputes out of court and secondly, by organizing 'Lok Adalat' on timely basis.
"During my 22 years of legal practice, I noticed that most of the litigation can be avoided by the parties if they have a proper and comfortable atmosphere to resolve their conflicts and to find a midway solution. I started working on the said idea keeping in mind the benefit of litigants and pre-litigants" says Rajinder.
Yessettle is a team of technical persons lead by CTO, Advocates, CAs, retired Judges and Bank officials. Yessettle is targeting Banks for settlement of their loan accounts as there are several Lakh N.P.A accounts in banks in India.
Also, Yessettle's plan is to launch this platform in other countries over the next few years and also focus on bringing more users on their platform and provide them best quality services.
"Presently, we have bootstrapped the company. Also, we don't have any competitors in the online market. However, there is no doubt that we will face competition soon and infact we are ready to compete in near future. Competition is necessary as it continuously pushes us to innovate and provide a higher standard of service to our users" Rajinder concludes.  
Similar Reads: