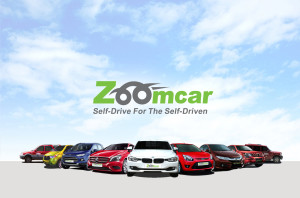 June 15, 2016: Zoomcar, Self-drive car rental startup which last year had raised $11million from various investors such as Nokia Growth Partners and Sequoia Capital, has pivoted to a marketplace model as part of a broader strategy to drive efficiencies in its business, as it aims to hit profitability by next year, expand into new markets and raise a fresh round of funding over the next 2-3 months.
Currently in talks to raise a much larger round of funds, Zoomcar could go up to $40-50 million, according to at least two people familiar with the talks.
In an interview with Economic Times, Zoomcar CEO Greg Moran confirmed that the company is currently in talks with both existing and new investors and plans to close the latest round over the next quarter, but declined to share details on the quantum of funds that the company plans to raise.
"Since 2014, we've been working with different stakeholders, whether it's the government, the auto companies, the dealers, etc… and we were able to kind of work on a structure, which we found to be fully compliant with the legal system, while also have the potential to scale," said Moran "Given our size, we don't want to do anything ad-hoc or kind of one-off — we want to do something that can have a long-lasting impact that can scale and make a large splash across the country."
After it completes funding, Zoomcar plans to enter at least eight new markets, bringing the total number of Indian cities that it operates in to 15. "As part of our expansion, we will be moving into tier-2 and tier-3 cities —also places like Calcutta which is a large tier-1 city where we haven't launched yet. We found that it works well to have a lot of smaller cities that feed into larger cities — and that is something that has performed nicely for us," said Moran.
Moran said that Zoomcar has hit profitability in its existing markets, such as Bengaluru, Mumbai and Delhi, but was yet to hit profitability at the broader group level — something that the company is confident of achieving by 2017.
Image Source: selfdrivetrips.com
Also Read:  Queue Management App Sminq Raises $1 Million From Its Investors
Oneway.Cab Raises $450,000 From Its Investor – IAN
Comments
comments