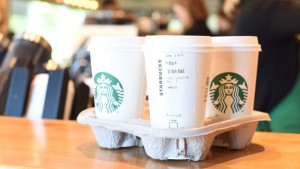 01 April 2016, San Francisco :
No, it's not an April Fool! You may soon be able to order your favorite Starbucks drink directly through your email interface — as long as you're using Outlook, that is.
Microsoft announced on Thursday at its annual Build conference in San Francisco that it is developing an email tool that will allow users to schedule meetings at a Starbucks location and order coffee ahead of time.
The gift card interface appears at the side of the desktop Outlook email client, allowing users to pick a number of different gift cards to send to friends. Likewise, the calendar scheduling is similar so you can invite a friend to go for coffee, with an automatic link that will be sent so you can order ahead. It's an interesting use of the new add-in feature for Office, and other companies like Uber are creating similar add-ins inside of Microsoft's productivity apps.
Related Reads
1. 3 Ways to Repair Outlook PST files