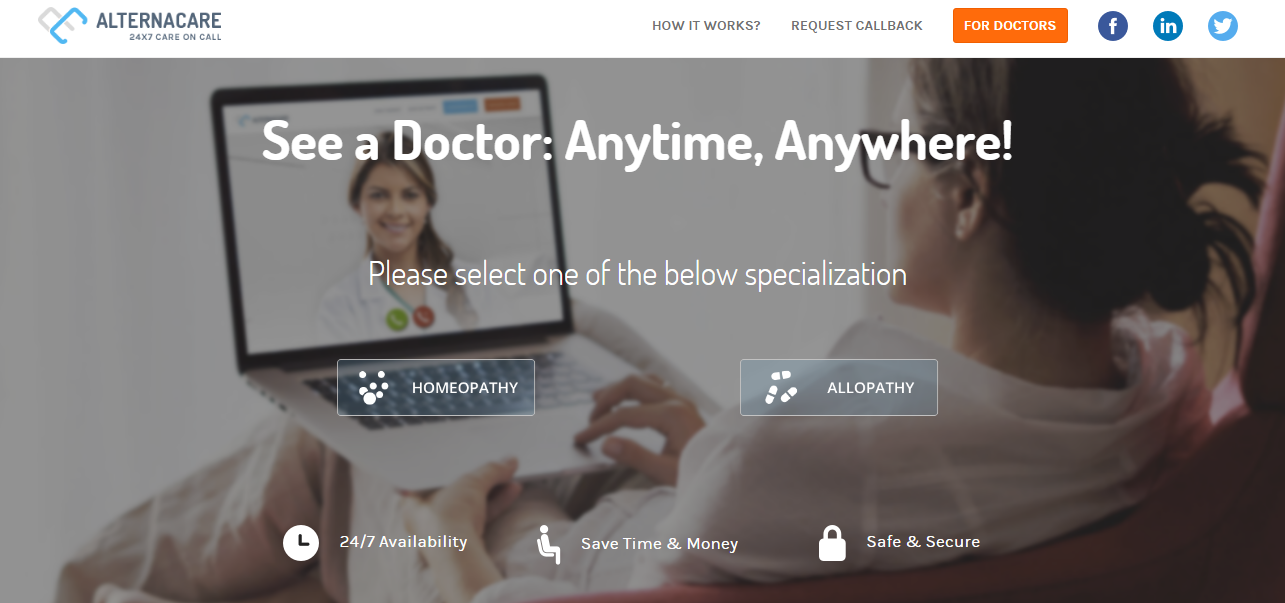 07 September 2016, India :
AlternaCare, a leading Indian technology-driven healthcare platform has raised $500,000 of seed funding from Eros Labs. The startup intends to invest the funds raised in product development, building out its team, branding within its relevant target audience and geographic expansion into key language markets.
Abhishek Dwivedi, Co-founder, AlternaCare said, "Unlike other industries, in healthcare, majority of the people require personal handholding right from the diagnosis at the primary care level to the best treatment at the tertiary care level. Using cloud telephony technology and developing a world class and highly secure tech product, we are India's first health-tech startup that has removed the dependency on the internet for doctor consultations as well as facilitating medicine delivery, lab tests, etc. Video call consultations with doctors are also supported on AlternaCare. The service also offers the feature to share their prescriptions' or affected area's images which reach the doctors for their opinion instantly."
The platform, which was founded earlier this year, provides remote consultations to patients through both instant and scheduled options over multiple platforms, including phone, video calling, SMS and Whatsapp. Several value added services, like secure electronic health records, frictionless payments, and data access, are also provided.
Karan Bedi, CEO of Eros Labs said, "Access to high-quality health care is a very significant challenge in India. AlternaCare presents a huge opportunity to address this underserved market. This is a fantastic team and a unique model because of its ability to tap into all segments of the population, not limited by access to the internet. Growth has been great over the last 3 months."
The healthcare market in India is expected to grow at a CAGR of 22.9% and market size is expected to reach $280 billion by the year 2020. The digital healthcare market in India is valued at more than $1 billion as is set to cross the $2 billion mark by 2020 reports Indiainfoline.
Also read-
Comments
comments