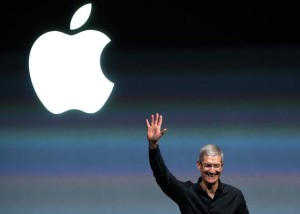 08 July 2016, India :
After the recent rumours about iPhone 7, Apple is back in news and wants to switch it's focus in India.
According to The Economic Times report, Khushboo Ponwar, the head of market development for Apple Music, iTunes and Apple Music has been directed by Apple to concentrate solely on India.
Ponwar was responsible for the App Store, Apple Music and iTunes business in the Middle East, Turkey, Africa and India; now she is appointed solely for the Indian market.
While the popularity and sales of Apple was declining tremendously around the globe, India had different scenario. Apple sales were up by 56%.
In China, Apple dropped to the No. 5 position with a 10.8 per cent share of the smartphones sold in May, down from 12 per cent a year before, according to Counterpoint Technology Market Research.
Recently, Apple CEO Tim Cook visited India and opened its new office in Hyderabad, investing about $25 million and creating up to 4,000 jobs.
The centre will focus on developing Maps for iPhones, iPads, Macs and Apple Watch. Cook also announced an accelerator facility in Bengaluru that would support entrepreneurs and app developers.
Also Read-