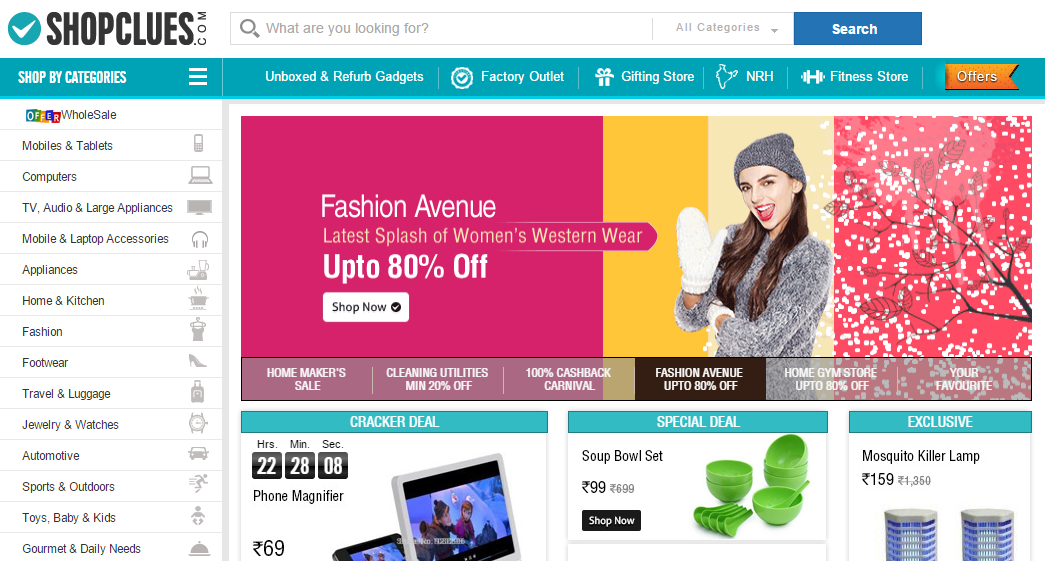 08 September 2016, India :
Online marketplace ShopClues, which entered the unicorn club in January this year, will invest a total of Rs 1 crore across four startups.
ShopClues.com is an online marketplace, headquartered in Gurgaon, India. The company was founded in California's Silicon Valley in 2011. It has over 12,000 registered merchants retail 2,00,000+ products on the platform to over 42 million visitors every year across 9500 locations in the country. The e-commerce company is incorporated in Delaware.
"We are not sure yet if we will have a stake in the company or disburse the amount based on milestone," Ganesh Balakrishnan, assistant vice-president, Merchant Services, ShopClues, told ET. "All the details will get finalised by next week."
The startups receiving funding are Pepper Agro, Glam Studios, Ornitva and Scrapify. ShopClues shortlisted them through the 'Next Big E-preneur Challenge' event.
With Series E, ShopClues is now valued at more than $1.1 billion (Rs 7,300 crore) following undisclosed funding led by Singapore's sovereign wealth fund GIC.
Also read-
Comments
comments