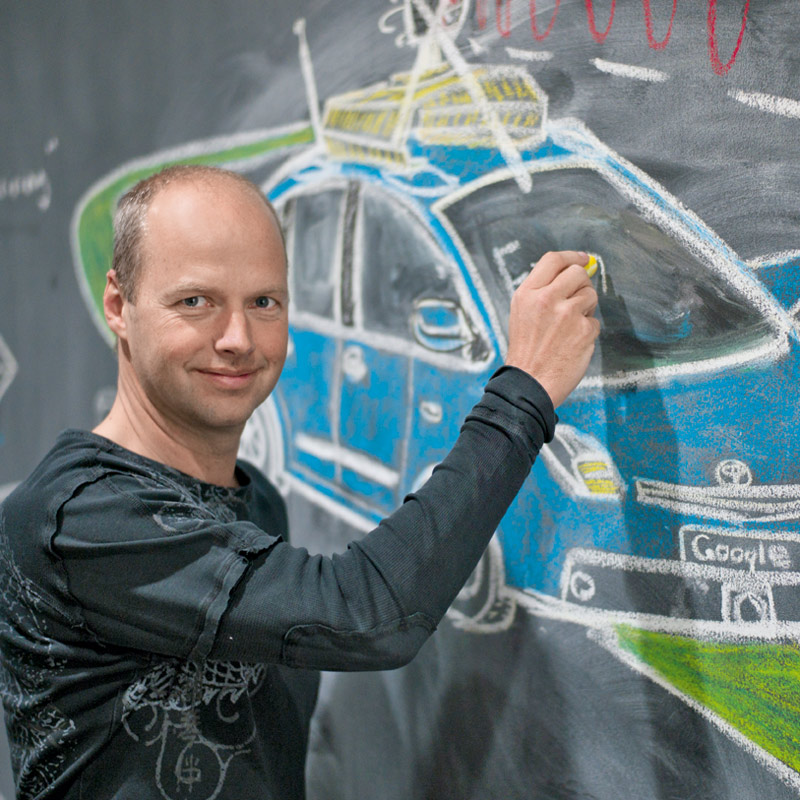 Over a period of time, we have been reading what computer of Google Driverless Car can do which is capable of driving a car like an intelligent human driver. The car computer can drive on any type of roads, under any kind of traffic conditions.
Further, it has solved the complicated driving situations and now can even detect bikes, bicyclist, cows, pedestrians, etc.  Other than that, it can also know how to drive past safely from an intersection where most of road accidents occur.
Recently, I stumbled upon a new patent by Google filed on its driverless car technology. The patent discloses the detection of emergency vehicles – ambulance, police car, fire truck – while driving through a busy road.
How Google Driverless car will find an Emergency Vehicle?
As per the patent, the car computer detects emergency vehicles from their flash lights and from the sound it emanates – siren of course.  Further, the car computer does comparative analysis of images to make sure what it has detected is an emergency vehicle. Confused? Well, read on.
The car computer will capture images of an approaching emergency vehicle. After that it will initiate its two step detection process. In the first step, it will analyze images to check whether an approaching vehicle is an emergency vehicle or something else. Also, it will figure out in this step the color of flash light and its pattern.
Related Read: A Bible On Self Driving Cars: A New Revolution
If in the first step, it's confirmed that an emergency vehicle is approaching, the computer will start the second step. In second step, the job of the computer is to determine the type of approaching emergency vehicle.
The car here uses the pattern and color of a flash light. A dancing beacon of red color, for example, will be identified as ambulance while the one with orange and blue beacon will be confirmed as a police vehicle.
The image below is from the patent application that explains the working of stage- 1, for example.  Here the computer is constantly identifying the light flashes of a vehicle.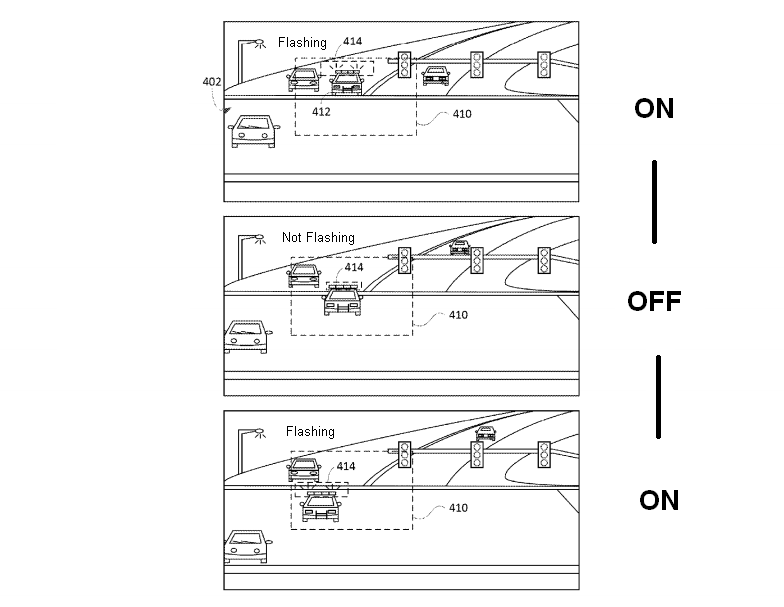 The confirmation of an emergency vehicle will make car computer to slow down and let the vehicle pass.
This technology disclosed in the patent isn't a breakthrough but it exhibits Google's stint to make a car nearly flawless. A car that could do almost everything a human driver can do. Engineers at Google don't want to leave any stone unturned.
This car is truly going to be awesome.
(Disclaimer: This is a guest post submitted on Techstory by the mentioned authors. All the contents  in the article have been provided to Techstory by the authors of the article. Techstory is not responsible or liable for any content in this article)
Also Read: Building The Batmobile: Concept Cars For Bruce Waynes' Of The Future !
About The Author:
Shabaz Khan, the author of this article, works at GreyB Services.
GreyB Services is an IP research and analytics company that utilizes machine learning and human intelligence to uncover hidden technological and business insights.