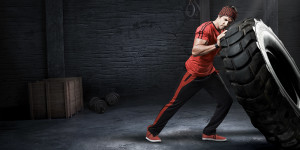 12 August 2016, India :
Flipkart-backed Myntra has acquired 51% stake in fitness and sportswear brand HRX, co-owned by Bollywood actor Hrithik Roshan and Exceed Entertainment, it said in a statement.
HRX is compartively a new brand and platform based on a life philosophy to keep pushing. The X, which is the logo, stands for Extreme- means to reach the highest degree. It was launched in 2013.
"I've always been passionate about physical and mental fitness and the changes it brings to everyone's life, and this collaboration is a positive step we have taken towards the change," Hrithik Roshan said in the statement.
HRX is expected to close FY17 with gross revenue of Rs 200 crore, double that of last year. It targets Rs 500 crore of revenue by fiscal 2019. Roshan and Exceed Entertainment will now hold a 49% stake in HRX.
HRX's product range includes sports and training apparel, casual apparel, footwear and accessories for both men and women.
Also read- 
Comments
comments