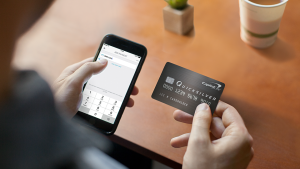 15 June 2016, USA :
Uber has linked up with Capital One's Quicksilver brand to launch a new loyalty scheme for users called Payment Rewards.
Uber is going to give users a free ride if they pay for the rest. The Reward works like 'Pay for nine Uber rides with Capital One and Uber is going to give you one $15 ride for free.'The deal applies to rides in which a customer pays with a Capital One Quicksilver or QuicksilverOne card through March 2017.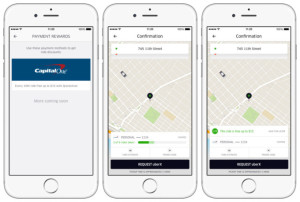 Customers can access Payment Rewards from the payment menu by tapping the "unlock ride discounts."
Once a Quicksilver card is on file, you'll see a progress bar showing how close you are to earning your next free ride, both when requesting a ride and in the payment menu.
When customers have received a reward they can choose to use it immediately or save it for later.
"We're always looking for ways to make riding with Uber even more rewarding. Stay tuned for more from Payment Rewards in the future," the company says.
Images- Uber Blog
Also Read- Uber Slashes Prices To Rs.6 Per Km For UberGo To Compete With OlaMicro