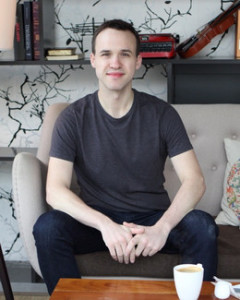 16 July 2016, USA :
Dan Grover, who worked at WeChat- China-based messaging app company as a product manager is all set to take a new job at Facebook.
This is my last week at WeChat. Grateful to everyone at Tencent for an amazing past 2½ years! pic.twitter.com/7lw8PtmBjN

— Dan Grover (@DanGrover) June 24, 2016
Apparently Dan Grover announced this a month back on popular social networking site Twitter.
Wow! This should be news! FB hired Dan Grover from WeChat… Now all the china knowledge will be with FB?! pic.twitter.com/d6b5Azjs3r

— ✰ Chenyu ✰ (@chenyuz) July 15, 2016

A photo in a tweet from Uber employee Chenyu Zheng yesterday appears to show a cake decorated with a WeChat logo, and an arrow pointing to a Facebook logo. Below the cake is Grover's name and a sign that says happy birthday.
"Silicon Valley is trying to learn from the success of Asian messenger apps," states Grover in a recent essay. "This involves a peculiar fixation on how these apps, particularly WeChat, incorporate all sorts of functionality seemingly unrelated to messaging."
It is unclear at this stage what role Grover will assume at Facebook. In the past, he has written extensively about messaging apps, and bots, on his blog.
Also Read-
Former CTO of Facebook Bret Taylor Joins Twitter
Telepathic Conversation a Decade Away : Mark Zuckerberg