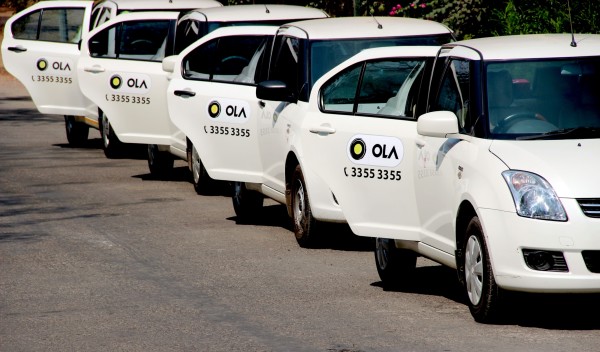 17 Aug. 16, BENGALURU: Taxi aggregator, Ola Cabs has shut down its TaxiForSure business and has laid off 700 employees, according to three people who were about the development, as per ET reports.
The company had acquired TaxiForSure about 18 months ago for about $200 million, to strengthen its competition against its rival, Uber. After the acquisition, Ola had integrated TaxiForSure in its own app. The development further witnessed a mass departure of about 700 employees, including TaxiForSure CEO Arvind Singhal.
According to sources and reports by ET, one of the three person's cited above said, "Since the acquisition, Ola has been unclear about the brand positioning of TaxiForSure," said a top executive at the company. "Silently, the TaxiForSure fleet was transferred to Ola supply and even incentives were more lucrative for Ola vs TaxiForSure".
In a company statement on this matter sent to TechStory Ola stated,
"The TaxiForSure (TFS) value proposition as an economy brand for customers, has been seamlessly integrated onto the Ola platform with the launch and rapid adoption of Ola Micro. TFS has contributed immensely towards Ola Micro's success within a short span of time. Ola Micro has expanded to over 90 cities across India and accounts for the largest share of first time cab users coming onto any mobility platform. This has helped us achieve our objective of building an economy mobility offering for millions of users across the country. With all TFS driver-partners and customers coming on board the Ola app, the integration is now complete. As part of this integration over the last 18 months, we have achieved immense operational efficiencies, that have resulted in an improved experience for customers and driver-partners alike. In the course of the integration, we have absorbed as many TFS employees for open roles in Ola to support our growth. For positions that cease to exist as a result of this transition, we are offering enhanced severance benefits and outplacement services to help affected employees pursue new career opportunities."
In June 2016, Tech Story reported about Ola recording a loss of about $118 million for FY 15.
Ola has moved aggressively to create its market lead over Uber, which has said that a certain capital of its total equity funding ($1.23 billion) will be used to scale-up its operations in the country.
Ola, founded in Jan 2011 by IIT Bombay alumni Bhavish Aggarwal and Ankit Bhati is India's leading mobile application for Intermediary Public Transport (IPT), integrating city transportation for customers and drivers onto a technology platform. This ensures convenient, transparent and quick service fulfilment for both customers and drivers. Ola's proprietary mobile application for drivers across commercial transport vehicles helps them connect with customers looking for a safe and reliable ride. Customers can access Ola through their mobile application for Android, iOS and Windows.
Update: The company released its statement to TechStory at IST 15:36 hrs
Also Read: How Grofers Is Battling Legal Notice That Was Served By Students
Comments
comments