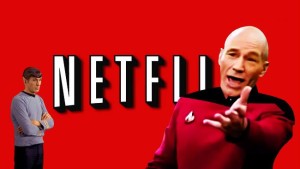 18 July 2016, USA :
Netflix is the world's leading Internet television network along with CBS Studios International today announced a landmark international licensing agreement for the new "Star Trek" television series.
Netflix will be the exclusive premiere home of "Star Trek" in 188 countries. Each episode of the new series will be available globally within 24 hours of its U.S. premiere.
The all-new "Star Trek" will begin production in Toronto in September for its January 2017 premiere. The iconic and influential global franchise will return to television for the first time since 2005 with a new ship, new characters and new missions, while embracing the same ideology and hope for the future that inspired a generation.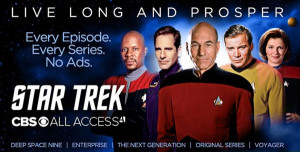 "The launch of the new 'Star Trek' will truly be a global television event," said Armando Nuñez, President and CEO, CBS Studios International. "'Star Trek' is already a worldwide phenomenon and this international partnership will provide fans around the world, who have been craving a new series for more than a decade, the opportunity to see every episode virtually at the same time as viewers in the U.S. Thanks to our world-class partners at Netflix, the new 'Star Trek' will definitely be 'hailing on all frequencies' throughout the planet."
Additionally, all 727 existing episodes of the iconic "Star Trek" television library – including "Star Trek: The Original Series," "Star Trek: The Next Generation," "Star Trek: Deep Space Nine," "Star Trek: Voyager" and "Star Trek: Enterprise" will be available on Netflix around the world by the end of 2016.
Netflix now has over 81 million members in over 190 countries enjoying more than 125 million hours of TV shows and movies per day, including original series, documentaries and feature films.
CBS Studios International is the leading supplier of programming to the international television marketplace, licensing to more than 200 markets in more than 30 languages across multiple media platforms.

Also Read-
Hike Could Lead To Lose Half a Million Customers for Netflix
Netflix Launches Flixtape, To Create Playlists on its Streaming Video Service