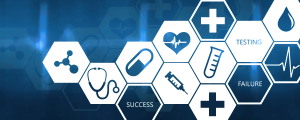 July 05, 2016: 1mg Technologies Pvt. Ltd, an online healthcare startup in a move aimed at boosting its diagnostic footprin has acquired diagnostic labs aggregator Medd(HolaMed Healthcare Technologies Pvt. Ltd). The value of transaction is not yet disclosed.
In order to oversee the diagnostics business, it has also roped in Ankur Gigras, a former marketing head for gastroenterology at healthcare firm Abbott India Ltd. Gigras will also drive innovative patient-centric models with pharma, insurance and the rest of the healthcare ecosystem, the company said in a statement.
"With this acquisition, we are accelerating our drive to provide the best healthcare to our customers. Together with Medd, we see a unique opportunity to amplify our leadership position and enter new geographies as well as the radiology segment," said Prashant Tandon, chief executive officer of 1mg.
The deal comes after 1mg raised 100 crore in a Series B round from investors including Maverick Capital Ventures, the venture capital arm of US-based hedge fund Maverick Capital Ltd, besides existing investors Sequoia Capital and Omidyar Network in April.
Later, in May, global healthcare-focused fund HBM Healthcare Investments AG also invested an undisclosed amount in the firm.
1mg is an online pharmacy network and generic medicine engine. It enables users to find information about medicines prescribed by doctors and also buy them. Users can find drugs by ailments, class, companies, and brands.The e-diagnostic service of 1mg is currently available across 23 cities, powered by tie-ups with certified laboratories.
1mg claims to have over 6 million app downloads and 80 million annual visits on its platform. It has a database of about 100,000 medicines with detailed information on their side-effects and composition.
Also Read:  Fitness Startup Curefit Raises 15 Million
Healthcare Education Gaps And Digital Methods To Improve Supply Side Capacity
Comments
comments