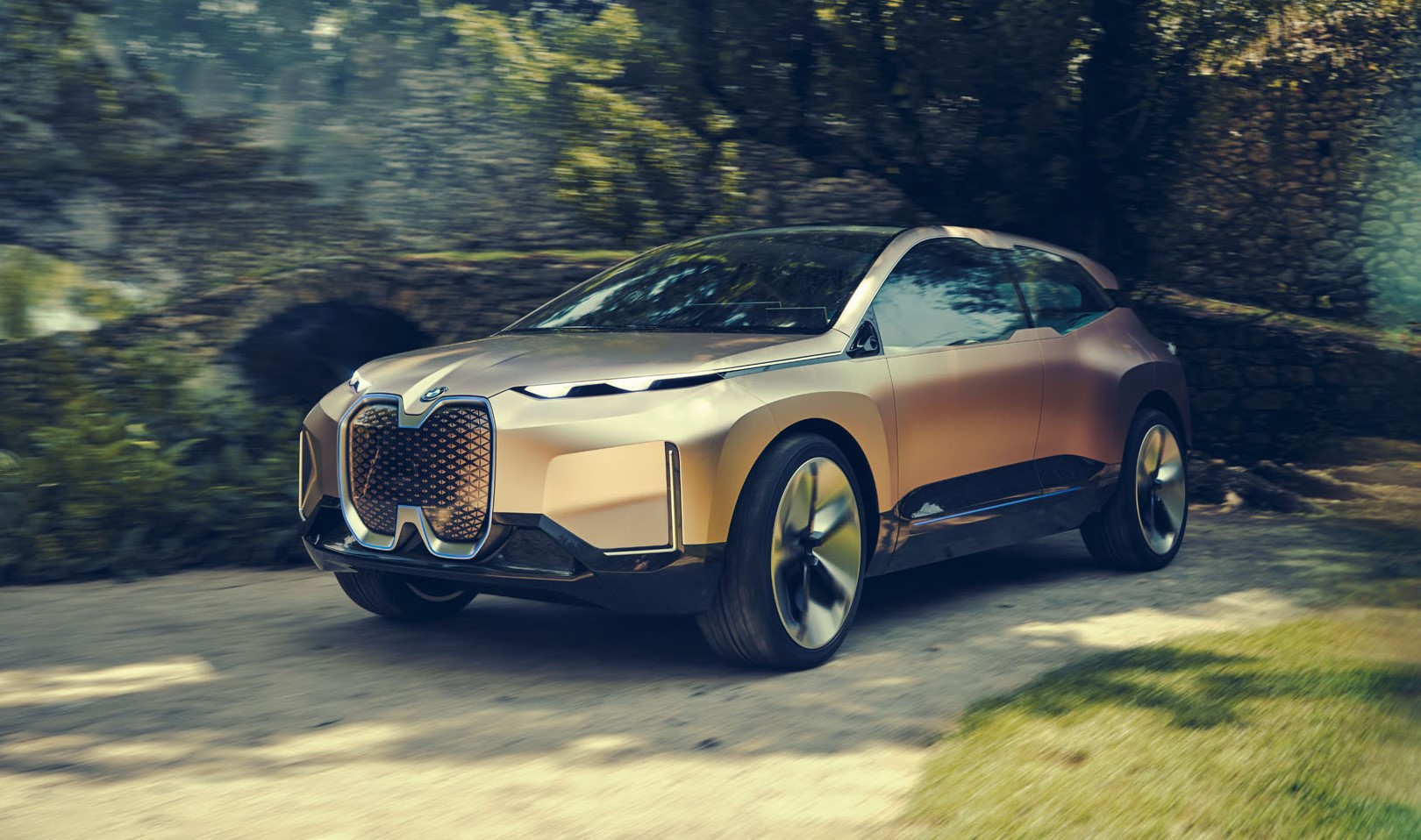 After leaking out on the web yesterday, BMW has officially unveiled its futuristic EV iNEXT Crossover concept. The concept shows the path of the future of BMW in both electric and autonomous vehicle community.
The big size SUV with the familiar iNEXT design language with similar copper shade. It has a big muscular face with merged kidney grille which has a fake mesh insert hiding the sensors. The SUVish look is continued with black cladding at the sides, big front bumpers and huge 24-inch wheels.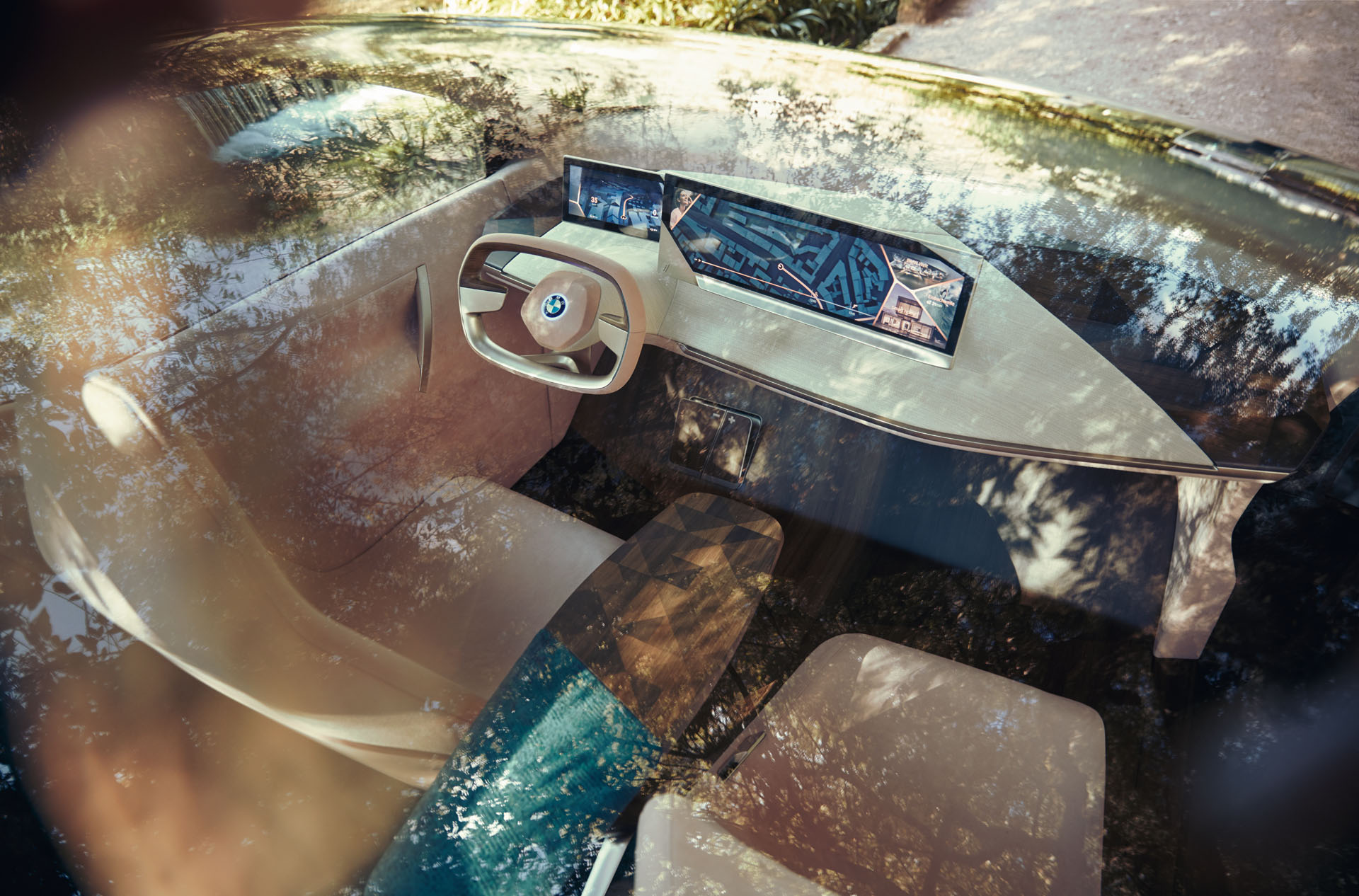 The cabin feels fresh and connected to the outer world with a full-length panoramic sunroof and big door windows. Interiors are on the premium as you'd expect, with warm earth tones, open-pore wood and jacquard cloth upholstery. 
Also read: BMW Introduces Intelligent Personal Assistant for its Cars
The dashboard contains pretty much nothing except two screens, a smaller one in front of the driver and a wide horizontal display at the middle. There is a big wooden armrest at the middle which we suppose might have other functions too.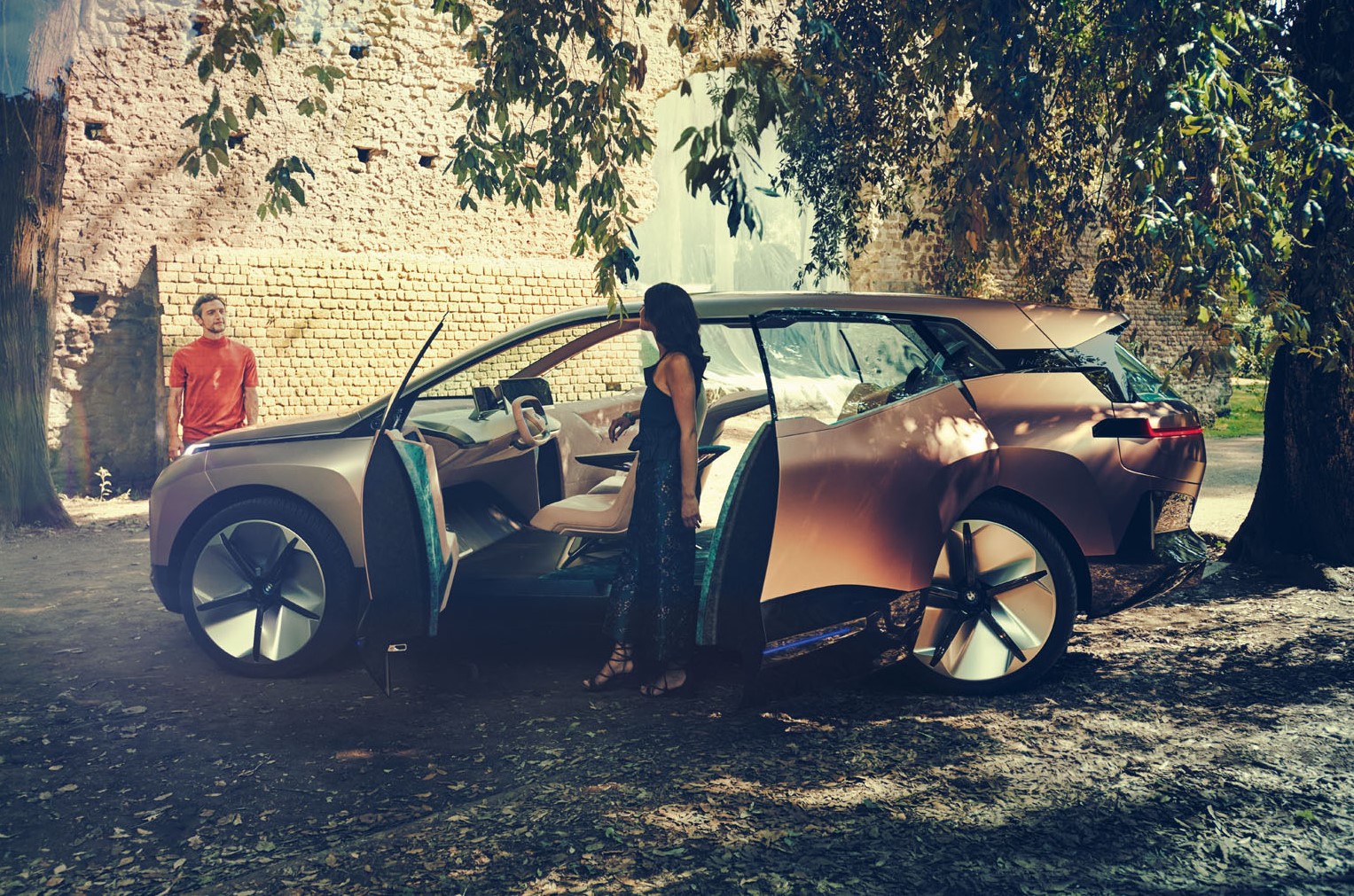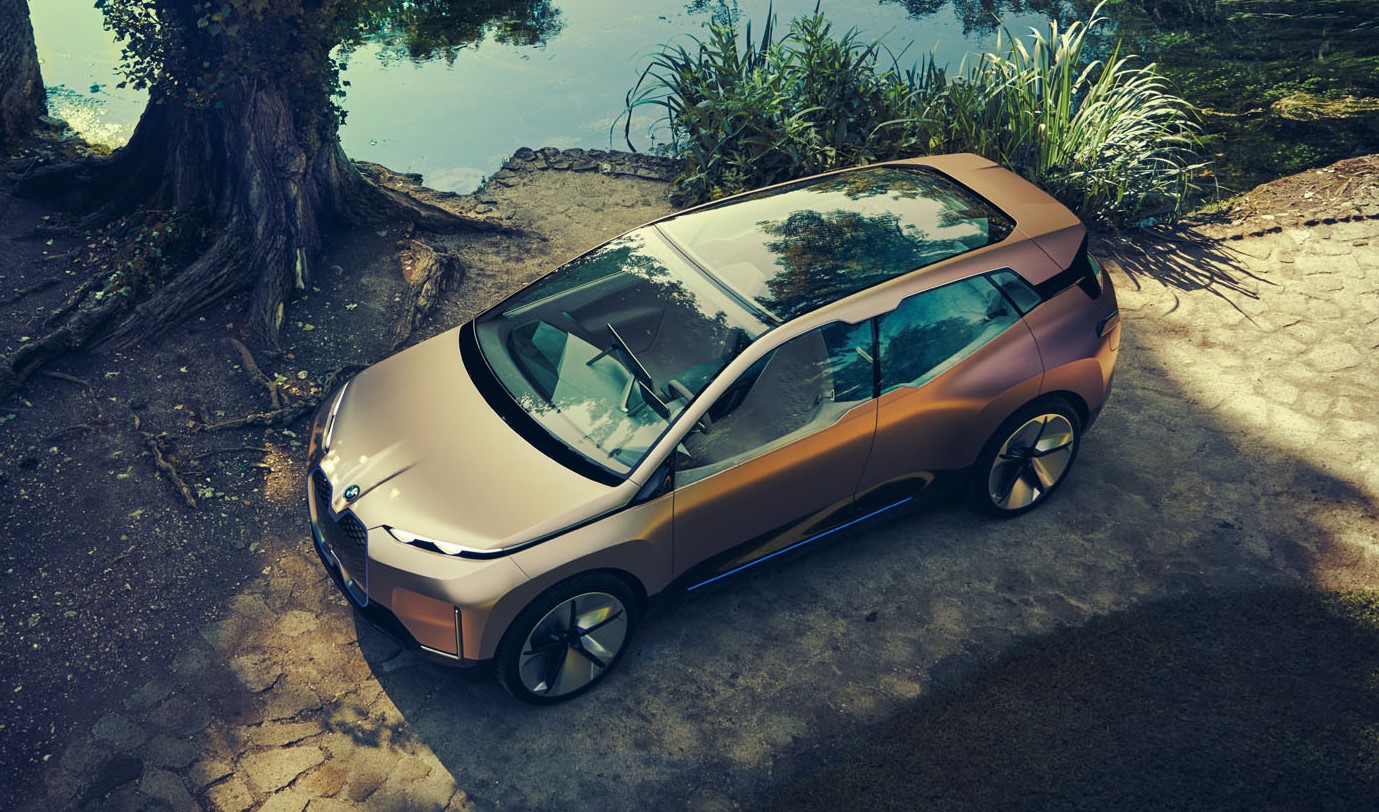 "BMW i exists to generate creative, pioneering ideas which transform the way we think about mobility," said the design chief Adrian van Hooydonk. "The BMW Vision iNEXT marks another next big step on that journey of transformation, showing how more intelligent vehicles can make our lives easier and more beautiful."
As expected, the concept is programmed to drive in fully autonomous "Ease" mode as BMW calls it or in driver-operated "Boost" mode. The steering and controls you see in the pictures retract themselves when the car is in the self-driving mode. BMW hasn't revealed any technical information or powertrain details about the car.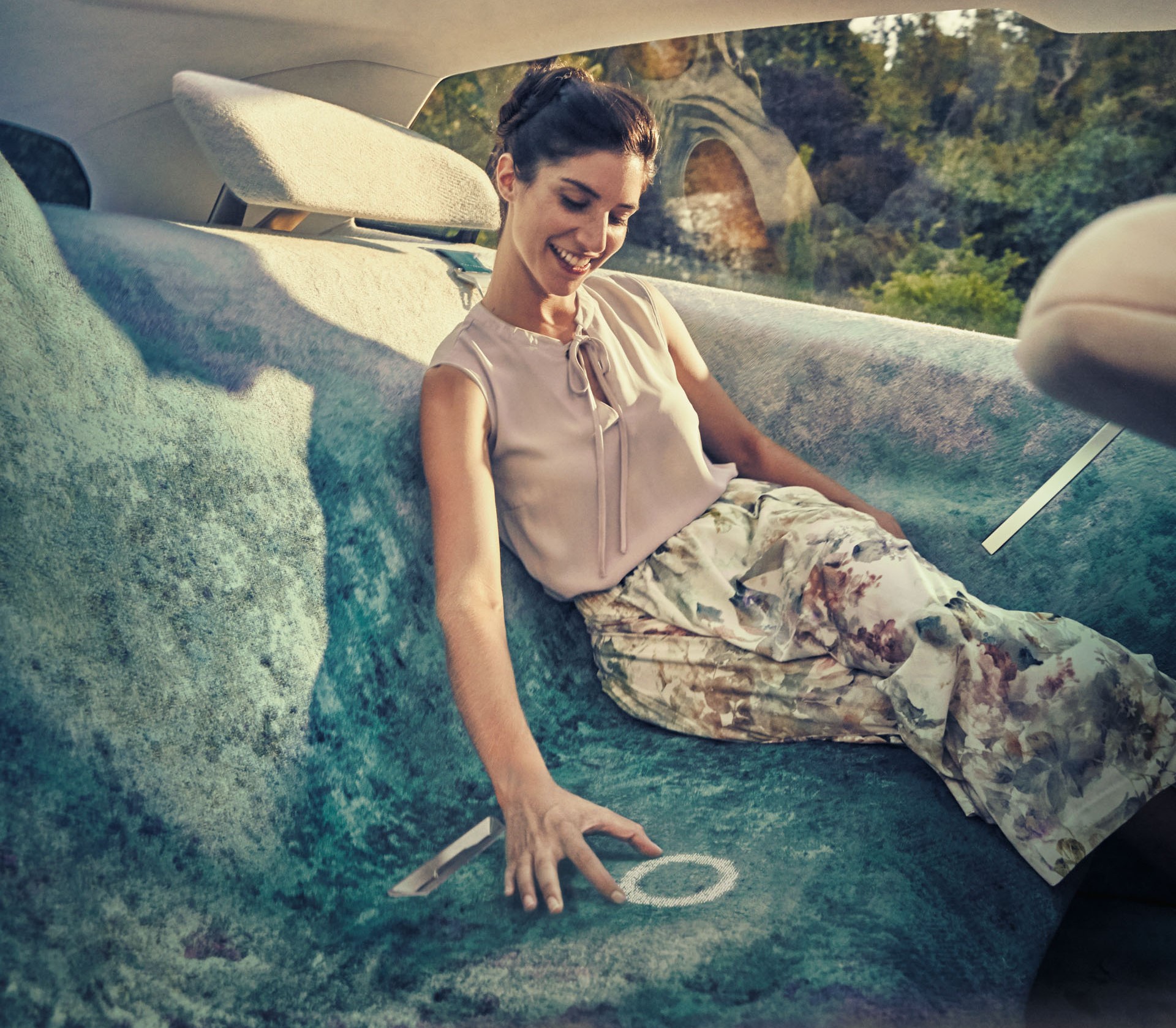 The R&D head Klaus Fröhlich said, "The possibilities opened up by autonomous driving and ever-expanding connectivity enable a whole new range of experiences and ways of shaping a journey."
"With this in mind, we have designed the all-electric BMW Vision iNEXT as a mobile environment that enhances the quality of life, a new 'Favourite Space' in which we can be ourselves and relax." He adds.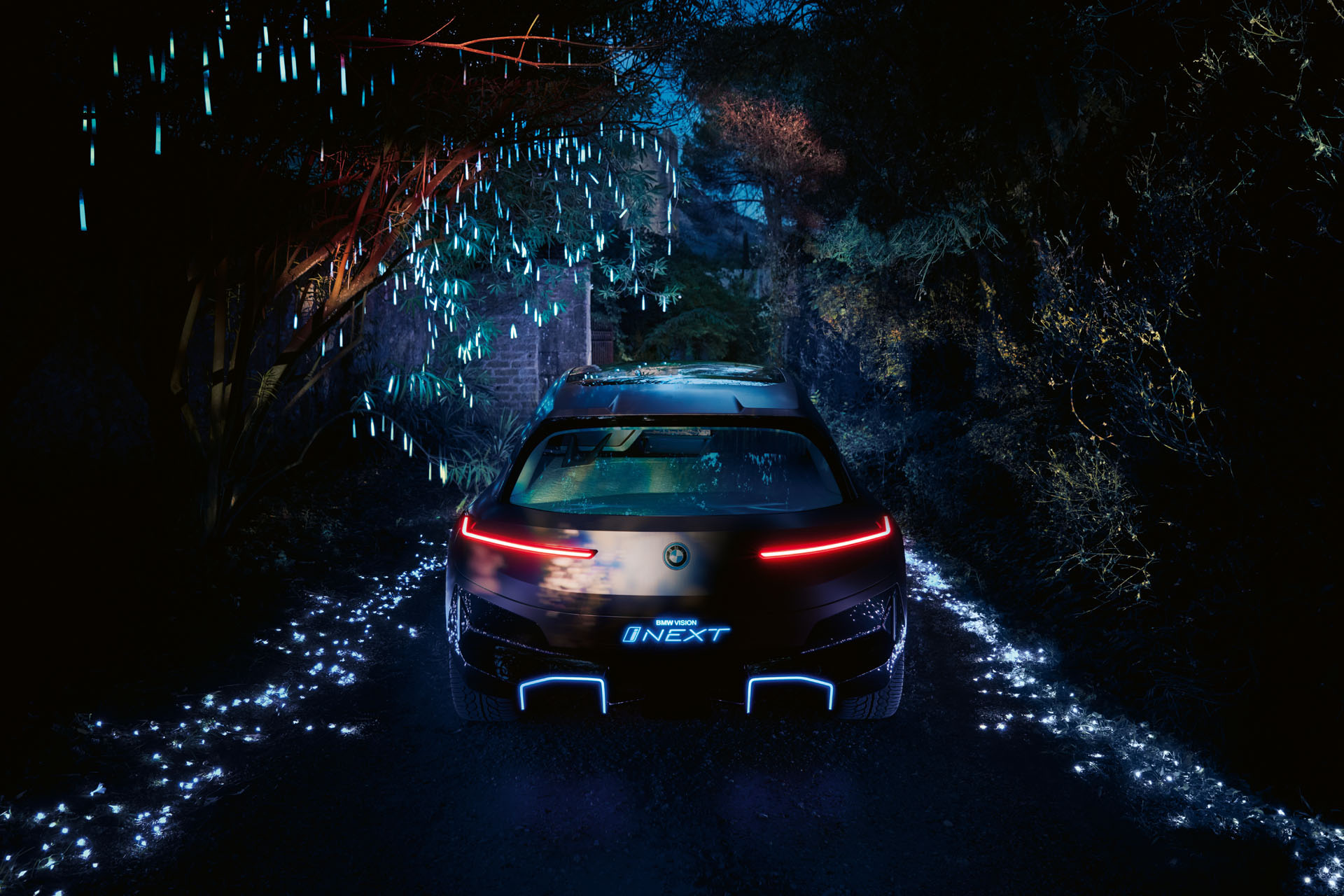 BMW says it is planning to put the iNEXT into production at company's Dingolfing plant starting from 2021.
The carmaker also released a video showing the development process of the iNEXT crossover from the beginning. Have a look:
Source: BMW