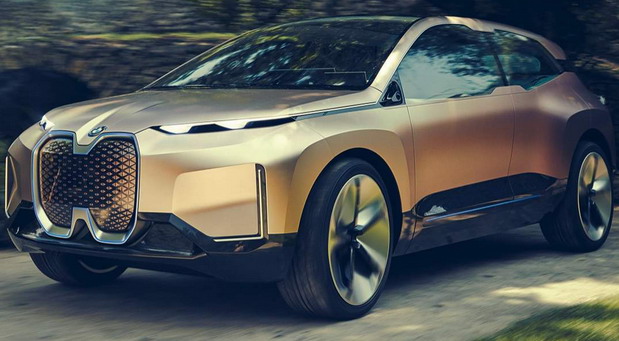 UPDATE: BMW iNEXT CROSSOVER OFFICIALLY UNVEILED
BMW's futuristic iNEXT crossover concept has been leaked on the web without any disguise. The concept is supposed to preview BMW's next-generation line up of the SUVs and crossovers. As the name suggests, it belongs to the BMW i family.
Seen in the pictures originally published on Bimmerpost, is the big size SUV with the familiar iNEXT design language and colour. It has a big muscular face with integrated kidney grille which has fake mesh insert. The SUVish look is continued with black cladding at the sides, big front bumpers and L-shaped air-intakes.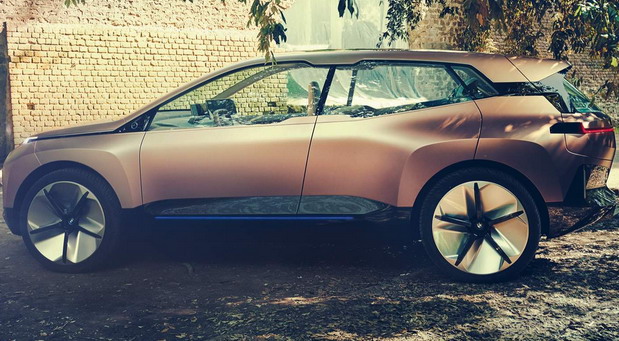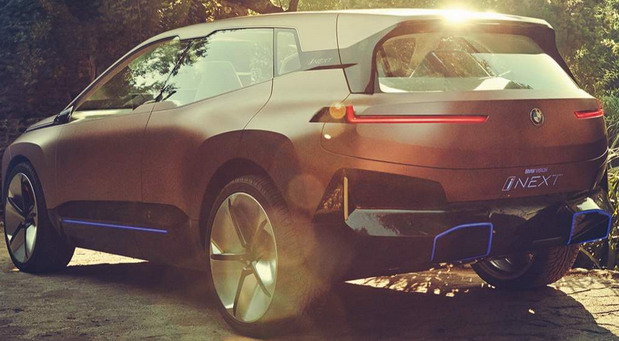 Big sized glasses on the door combined with a full-length panoramic sunroof make the cabin airy and a pretty connected to the outer world. Heavy rear bumpers and big size wheels add more muscle to the crossover. Adding some electric feel is the blue lighting at the borders of the grille, side claddings and on the fake exhaust hoses at the rear.
In a low-quality image of the cabin, we can see a dashboard with pretty much nothing except two screens, a smaller one in front of the driver and a wide horizontal display at the middle.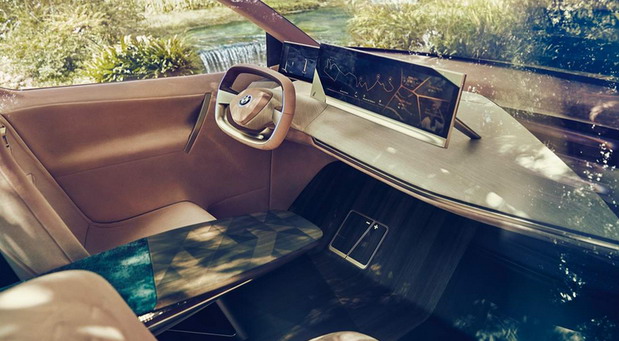 The iNEXT is likely to come with autonomous functions but it still has the steering wheel for the manual driving. There seem to be two foldable pedals at the feet of the driver with + and – signs on them.
Though there are no official details out for this particular model, BMW's roadmap for the iNEXT can help us to get some idea of it. BMW has said that the production iNEXT will be a "Gen 5" electric vehicle with a modular battery pack with a capacity ranging from 60 kWh to 120 kWh. The vehicles are said to have a range up to 700 km on a single charge.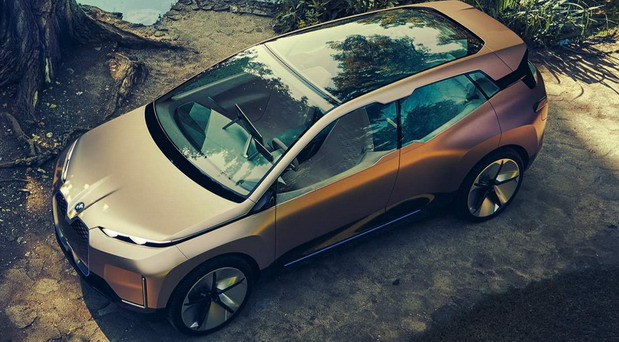 As of now, we do not know when BMW plans to unveil this concept but the images look like they have been snapped at the official photo shoot of the car. So we can assume it could make its debut at any major car show in the near future.
Source: Bimmerpost