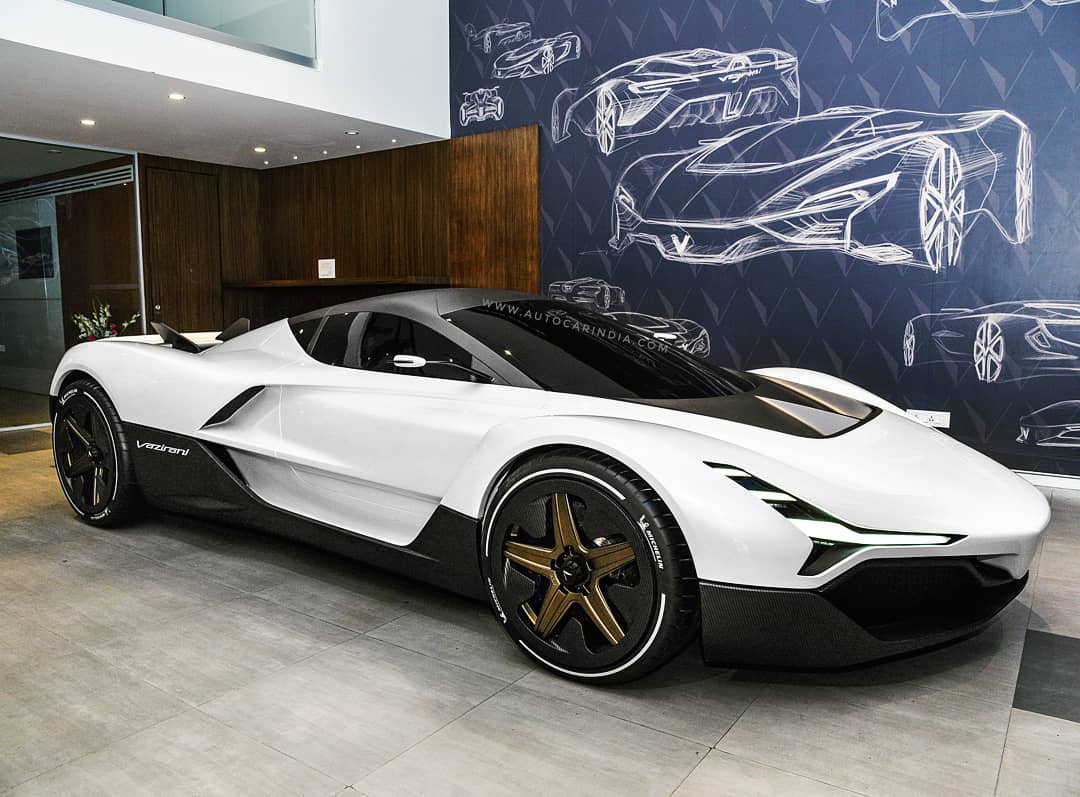 The first ever Indian hypercar Vazirani Shul has finally touched its motherland. The all-electric hypercar is designed and developed by Vazirani Automotive, headed by designer and co-founder Chunky Vazirani. Shul has been built with inputs from Force India F1 Team and global tyre manufacturer Michelin.
The exterior design of the car looks modern and quite in-line with the latest hypercars around the globe like the Hennessey Veno F5 and the Mercedes-AMG Project-One. Smooth front end with the sharp LED headlights gives it a sporty look while the curvy rear and side profiles add to its beauty furthermore. The carbon fiber plates on the alloys add an extra sporty feel to the car.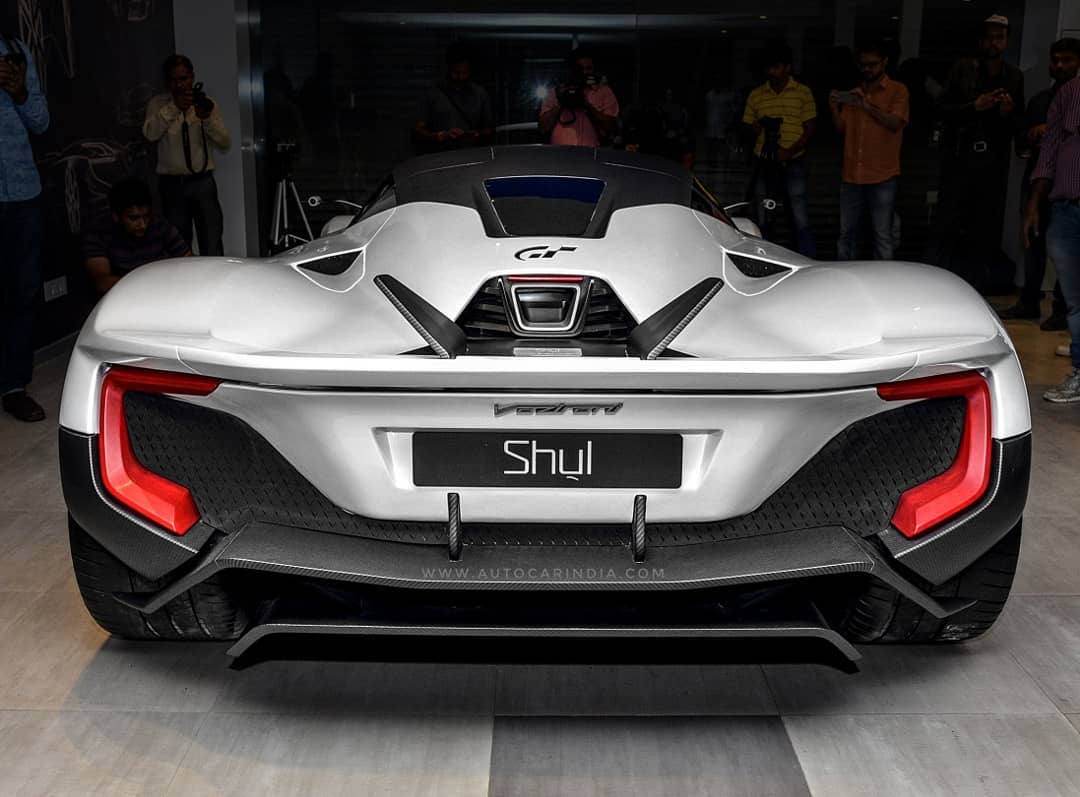 The Shul packs a jet turbine engine that powers the four electric motor set-up in the car. The four motors are located beside each wheel to provide fully independent torque vectoring. The turbine-electric motor is paired with a single ratio transmission, that means there is only one gear ration in the transmission and it never changes. This type of transmission is seen in the Koenigsegg Regera.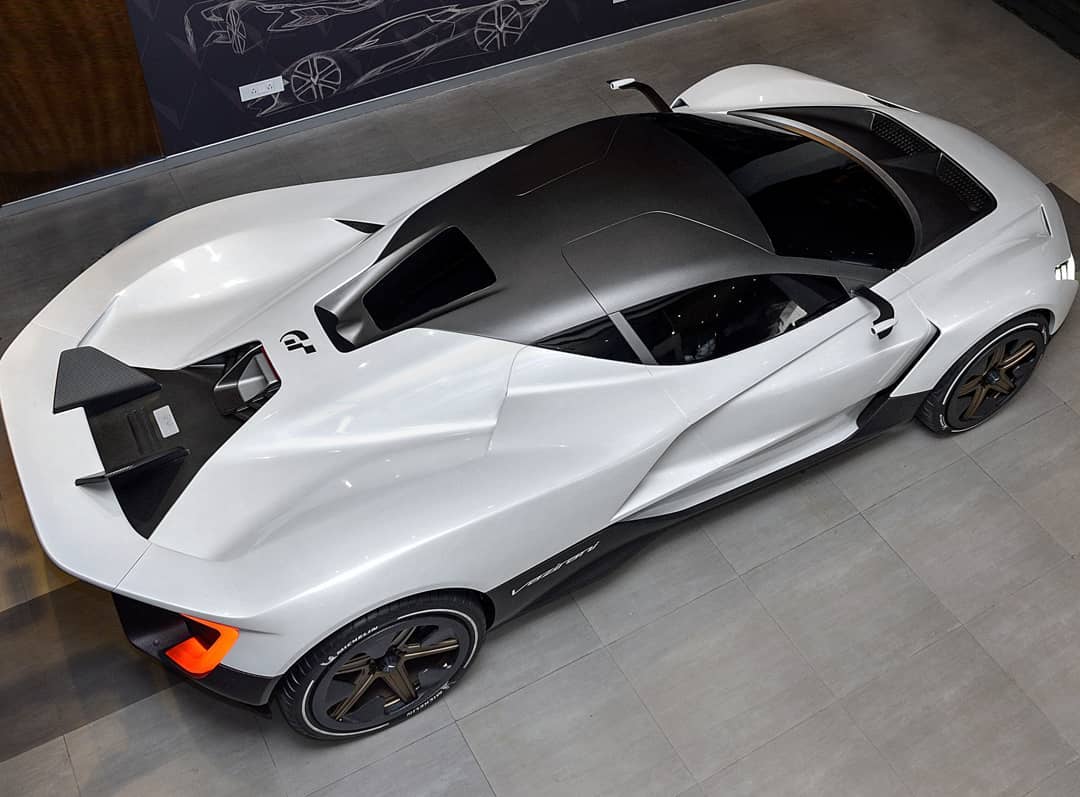 The official power output numbers or performance times of the car have not been revealed yet. Considering the aerodynamic design and lightweight carbon-fibre chassis, we do expect the car to be really quick and powerful. The company claims that the hypercar promises rapid acceleration with torque-heavy performance without compromising on the range.
Vazirani hasn't announced how many units of the car will be produced. The production version of the car is expected to arrive in around 2021.
Images: Autocar India