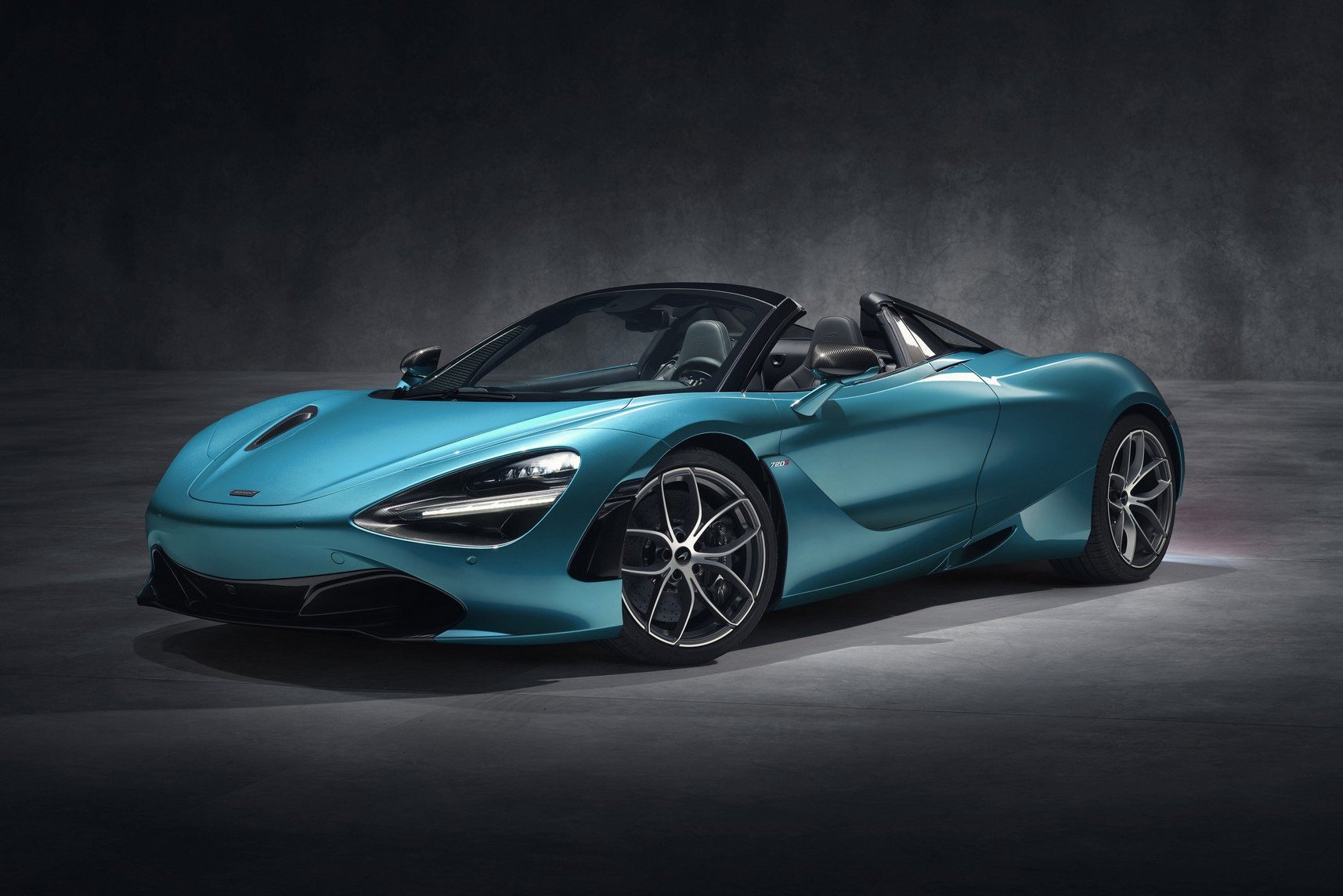 McLaren is growing its lineup rapidly as the cars are getting more and more popular in their respective segments. Just after unveiling the Performance oriented Senna and the three-seat hypercar Speedtail, the company has revealed the open-top version of its most popular super series car, the McLaren 720S.
The 720S Spider gets a Patented new carbon fibre roof system that is electrically actuated and as McLaren says, is the fastest operating retractable roof in the supercar class. It can be lowered or raised in just 11 seconds at the speeds of up to 50km/h. The retractable hardtop is glazed with an electrochromic glass panel that can be switched between tinted and transparent glass.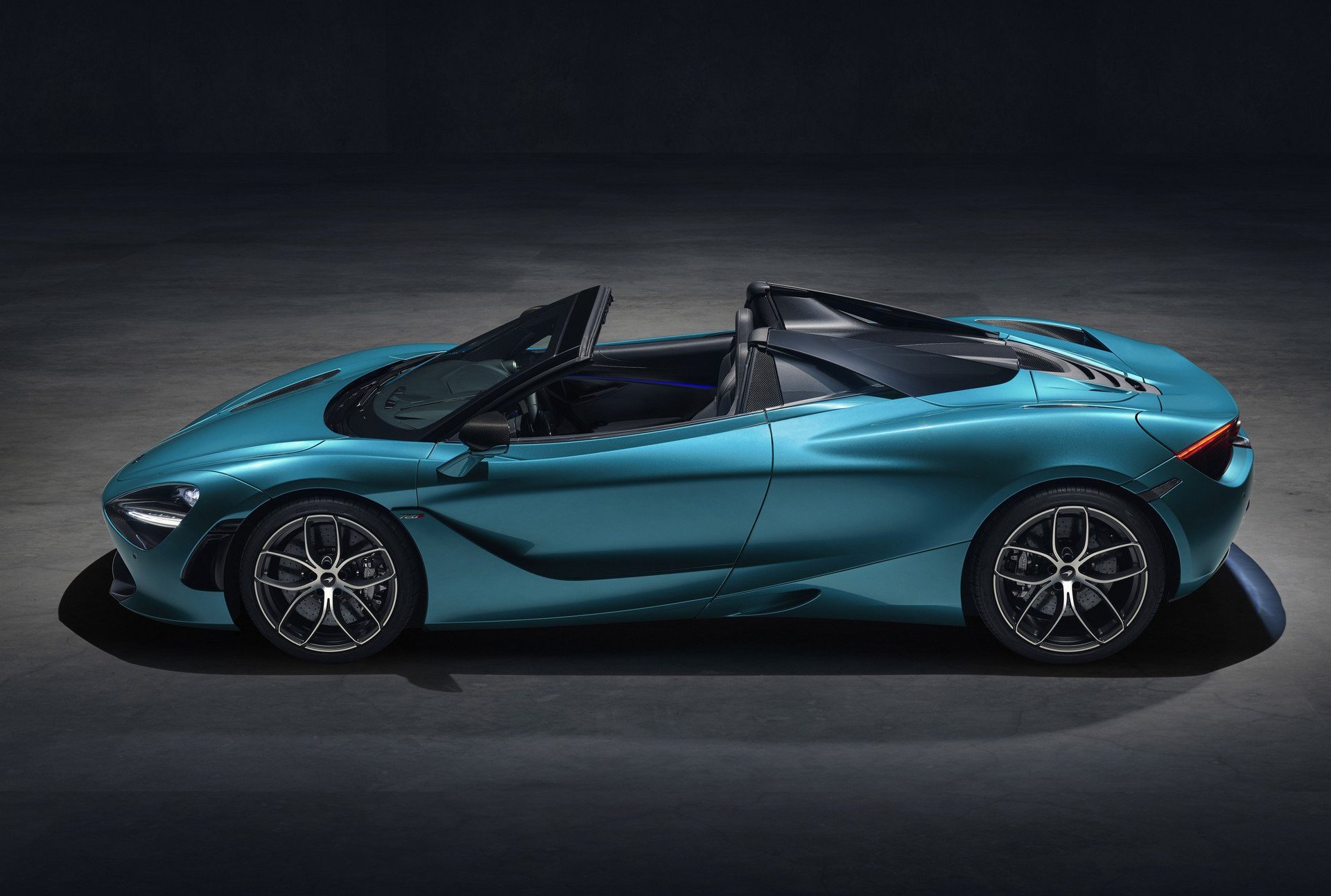 Thanks to the bespoke carbon fibre body structure and new light weight retractable hard top, the 720S Spider has a dry weight of 1332kg – lightest in its class and just 49kg more than the Coupé sibling. To have better aerodynamics the active rear spoiler adjusts itself automatically according to closed- or open-roof driving.
The 720S Coupe has set a benchmark in its segment when it comes to the straight line acceleration, and McLaren says the Spider does not compromise on the performance much. The 720S Spider gets the same 4.0-litre twin-turbocharged McLaren V8 engine that produces 710 horsepower and 770Nm of torque.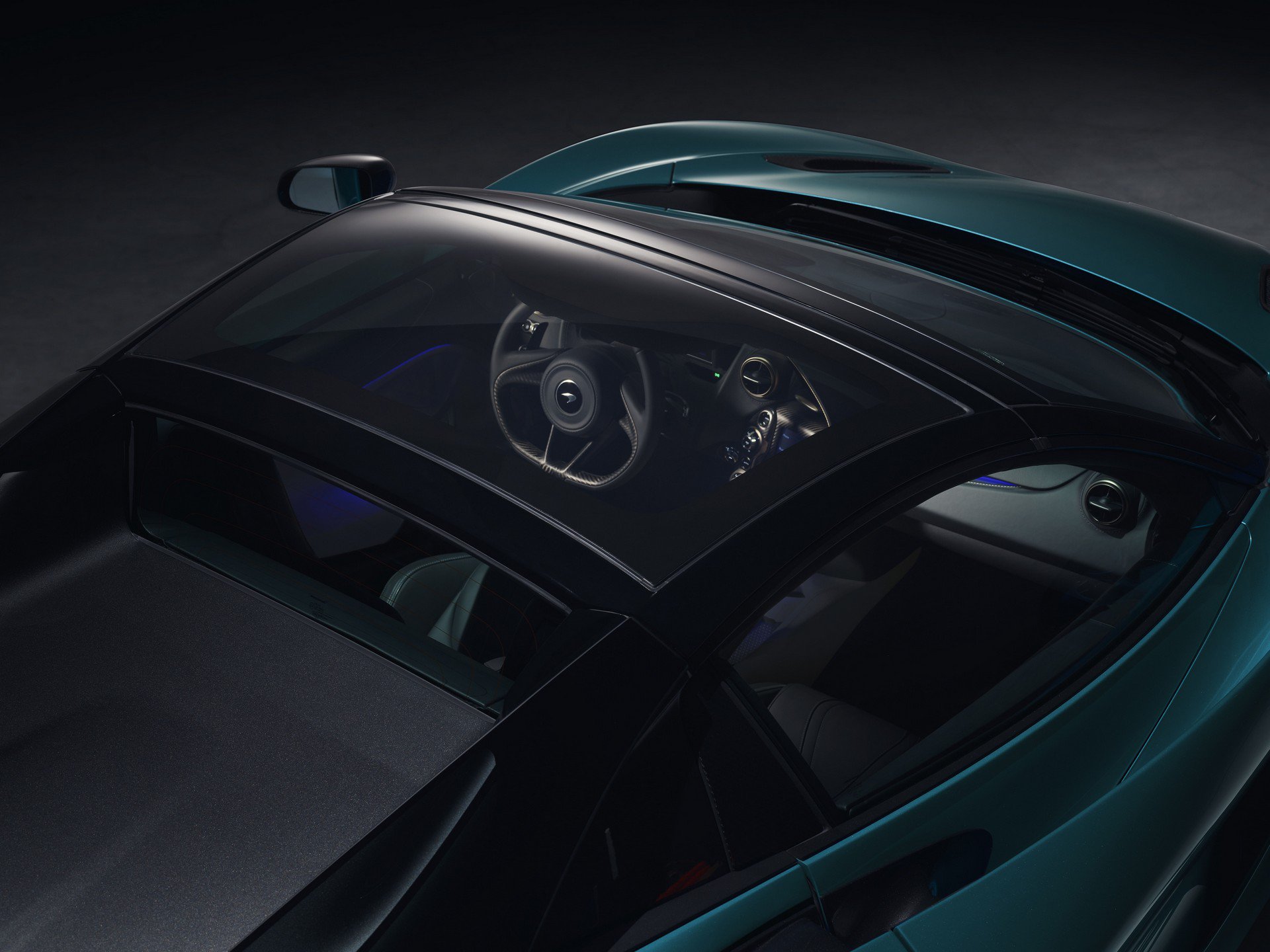 The power-to-weight ratio for 720S Spider is the lightest in its class at 540PS/tonn. Such lightweight and active aero help the 720S Spider sprint from 0-100km/h as quick as the 720S Coupé at 2.9 seconds and 0-200km/h comes in just in 7.9 seconds. The top speed of the Spider is limited to 341km/h with the roof raised and 325km/h when the roof is down.
The 720S Spider is now open for orders with the deliveries promised to begin in the March 2019.
Source: McLaren Automotive