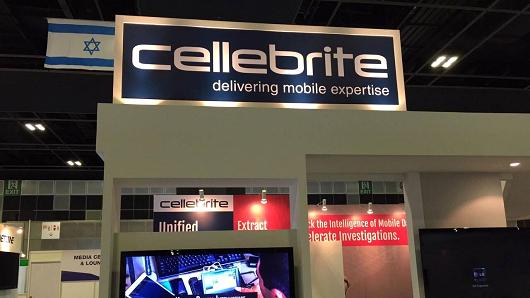 23 March 2016, USA : The FBI has been reportedly using the services of the Israeli-based company Cellebrite in its effort to break the protection on a terrorist's locked iPhone, according to experts in the field familiar with the case.
But Apple has fought back, arguing that the order is an overreach by the government and would undermine computer security for everyone.
This led to widespread discussion in the US on whether the government should receive access to the personal and private information of its citizens, and if so, what should be the extent of such access.
On Monday, US prosecutors announced that a "non-governmental third party" had presented a possible method for opening an encrypted iPhone, noting they were "cautiously optimistic" it would work.
The announcement led a federal judge in Riverside, CA to postpone a hearing originally scheduled for Tuesday so that the FBI could try the newly discovered technique. The Justice Department said it would update the court on April 5.
Cellebrite has not responded to the report. But if it is indeed the "third party" in question, and it is able to break into the terrorist's iPhone, it would bring the high-stakes legal showdown between the government and Apple to an abrupt end.
Cellebrite, considered one of the leading companies in the world in the field of digital forensics, has been working with the world's biggest intelligence, defense and law enforcement authorities for many years.
The company provides the FBI with decryption technology as part of a contract signed with the bureau in 2013.
Cellebrite's technology is able to extract valuable information from cellular devices that could be used in criminal and intelligence investigations, even if the phone and the information it contains are locked and secure.
Meanwhile, an Apple executive told reporters on a press call that the company knew nothing about the Justice Department's possible method for getting into the phone, and that the government never gave any indication that it was continuing to search for such solutions.
Image Credits: Cellibrite.com
Comments
comments