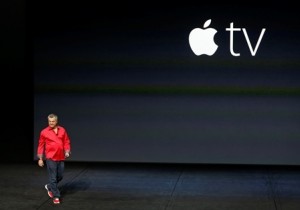 25 March 2016, USA : Apple will be competing with the likes of Netflix, Hulu, Amazon, Showtime and HBO by creating its own line-up of original TV shows and movies.
And now, we may be seeing the very first steps in that direction. The Cupertino-based tech giant is teaming up with singer, songwriter, rapper, entrepreneur, actor, musician, record producer, and philanthropist Will.i.am and producers Ben Silverman (executive producer of the TV show The Office) and media industry executive Howard T. Owens, to launch a new TV 6-episode app developers series which has dark drama with gratuitous sex and violence; filming in February even included a scene with an extended orgy.
The New York Times stated as, "Executives declined to discuss specifics, such as financing, title, timeline, storylines, episode length or how people will watch the show." Well, then.
Apple's Eddy Cue did tell the New York Post that the company will be distributing the show across its devices, and that its involvement isn't just superficial: "This is not us lending our name, it's more than that."
Cue's comments suggest this is a one-off project from Apple, and not part of a larger initiative to secure original content.
"This doesn't mean that we are going into a huge amount of movie production or TV production or anything like that", Eddy said, adding that Apple will explore other projects similar that are similar to the apps documentary and music content it has already produced. Instead, the company will continue to look for more exclusives or music-focused programming. Like make a show about apps.
Source : The New York Times
Image : Reuters
Comments
comments