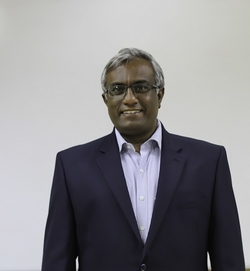 26 October 2016, India :
In line with the Company's continued effort to strengthen and professionalize its management for achieving accelerated growth and business excellence, Intex Technologies, one of the leading consumer electronics major, has appointed Mr. Unnikrishnan Mohandas Thazhath as General Manager – Product Management (Mobile) to strengthen its mobile business.
Mr. Thazhath on his joining Intex, "I am passionate about the power of technology to improve any of life's experiences, huge and small – and this is exactly what Intex delivers. I am impressed with everything the company has achieved till now and consider it my privilege to join such a brilliant team. I look forward to supporting and contributing towards the company's vision for the future, to the best of my capability."
Mr. Narendra Bansal, Chairman and Managing Director, Intex Technologies said, "We are pleased to have Mr. Thazhath amidst us and are certain that his rich experience will go a long way in contributing to the growth of the company. Intex today is one of the leading mobile handset companies in India, synonymous with technological innovation and strong customer service. I am sure that Mr. Thazhath will take this forward and will further contribute to the company's vision of bringing innovative products to its consumers at best price points."
Prior to joining Intex Technologies, Mr. Thazhath was part of the leadership team at Runsheng Technologies where he held the positions of Director. He was taking care of Product & Supply chain.
Also read-