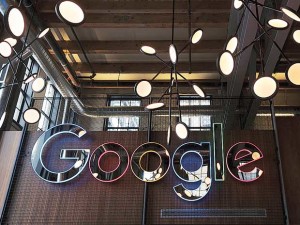 27 June 2016, USA :
In an apparent move to take on Apple's dominance in the lucrative high-end smartphone market, search engine giant Google may release its own brand of handset by the end of this year, according to a media report.
Releasing a non-Nexus, Google-branded phone would put the company in direct competition with Apple on the hardware front for the first time. Between them, the two companies dominate the smartphone world with Android and iOS software featuring on the majority of mobile devices sold worldwide.
"They are concerned that Android is fragmenting, that it needs to become a more controlled platform," said Ben Wood, an analyst at CCS Insight. "I think they'll seek to control it more, more like Apple."
The company's chief executive, Sundar Pichai, said last month that Google was "investing more effort" into phones, although he said the company would continue to support the Google-backed Nexus smartphones, which are expected to continue this year with handsets made by Taiwanese company HTC. "Our plan is still to work with [other manufacturers]," he said.
Google already develops the Android operating system that runs on 80% of smartphones sold around the world.
It also endorses a range of phones made by partners such as LG and Huawei under the Google Nexus brand.
Also Read- Google CEO Sunder Pichai's Quora Account Hacked
Comments
comments