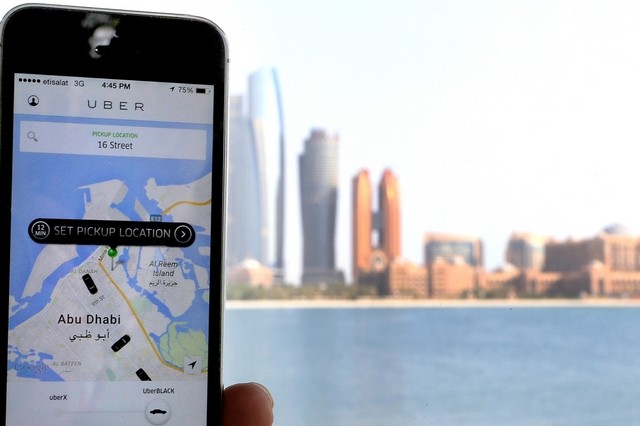 29 August 2016, India :
Ride-hailing companies Uber and Careem have suspended services in Abu Dhabi, the capital of the United Arab Emirates, since Saturday and do not know when they can resume operations, they said on Sunday.
The National, a UAE newspaper, quoted unnamed sources as saying that as many as 50 drivers for Uber and Careem had been arrested.
"This is a temporary suspension and we will let you know of any further updates," an Uber spokesman in Dubai said via email. He did not respond to a question on the reason for the suspension.
Christian Eid, vice-president of marketing and communications for Careem, a Dubai-based company, said many of its drivers were being stopped by authorities in Abu Dhabi, apparently over licensing issues, and as a result had become nervous and were staying off the roads. This had forced Careem to halt services there, he said.
Uber, a California-based company, and Careem, which is headquartered in Dubai, had been operational in the capital since 2013. They allowed residents to book a taxi using a smartphone application.
Mohamed Al Qamzi, general manager of TransAD, the Abu Dhabi taxi regulator, said Uber and Careem had on occasion offered trips at a lower price than licensed limousines, in contravention of regulations.
"Careem and Uber are allowed to operate according to the regulations, which say that they can work with limousine companies as long as they follow the pricing for limousines," Mr Al Qamzi said yesterday.
"They are bringing customers to limousine companies, which we encourage, but they don't have the freedom to set prices where they are in competition with the taxis."
TransAD announced plans in May for stiffer penalties for illegal taxi drivers, with fines of Dh30,000 and deportation. Source- REUTERS
Also read-