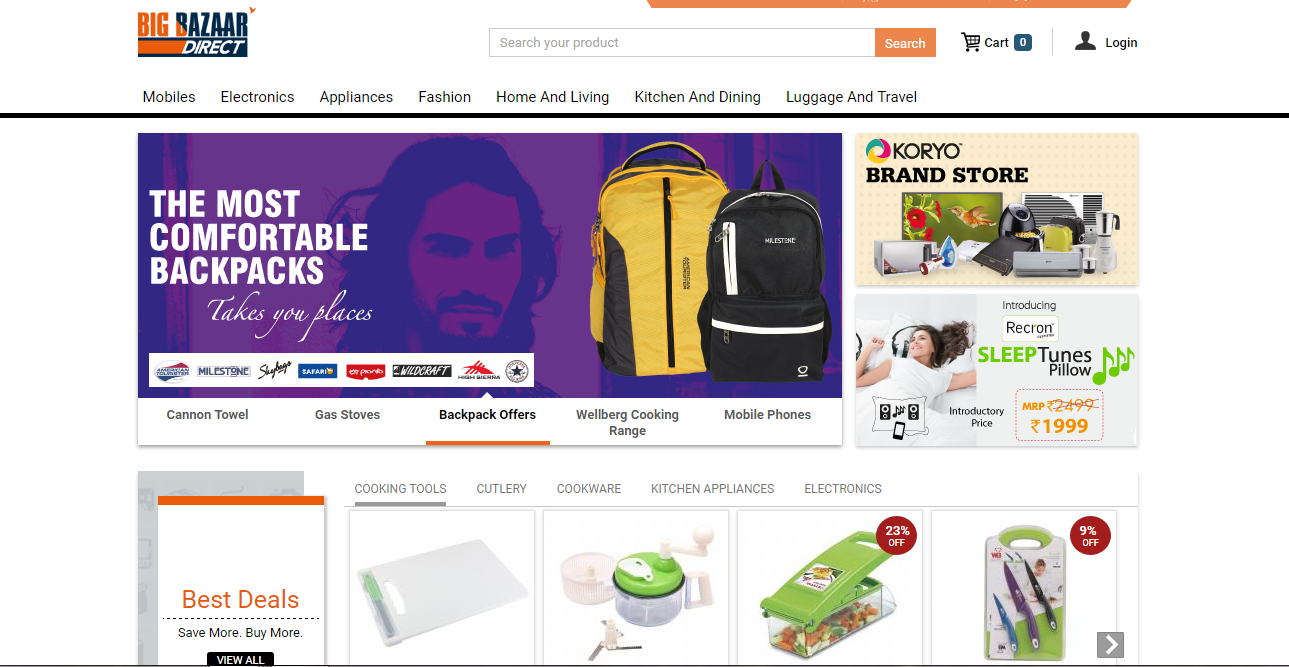 30 August 2016, India :
Kishore Biyani's Future Group has decided to close the chain's ambitious online retail venture Big Bazaar Direct, finding the business unviable.
Set up in 2013, Big Bazaar Direct is an assisted e-commerce venture of the Future Group, with 1,000 franchisees. It had plans to enroll 50,000 franchisees.
"I attempted ecommerce four times in my life. We started FutureBazaar way before Flipkart. We lost Rs 300-350 cr in business. Then, we created Big Bazaar Direct and we are officially closing it in next one week. We lost there as well," Kishore Biyani said in a statement.
Vivek Biyanai, Director for the group who was heading Big Bazaar Direct said, "I would not like to comment more on this and want to go ahead with the company statement."
Big Bazaar (Not to be mistaken with Direct) claims to have revolutionized the consumption behavior and won the heart of Indian customers. Over 25 crore customers visited Big Bazaar every year across 240 stores, present in over 93 cities and selling over 1,50,000 products in fashion, food, personal care, home care, crockery, stationery, luggage, toys and appliances and much more.
Also read-
Comments
comments