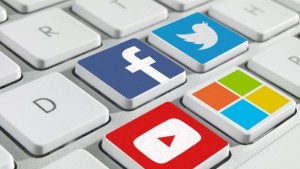 31 May 2016, USA :
The European Commission together with Facebook, Twitter, YouTube and Microsoft today unveil a code of conduct that includes a series of commitments to combat the spread of illegal hate speech online in Europe.
Under the terms of a code of conduct, the firms have committed to 'quickly and efficiently' tackle illegal hate speech directed against anyone over issues of race, colour, religion, descent or national or ethnic origin.
Among the measures agreed with the EU's executive arm, the firms have said they will establish internal procedures and staff training to guarantee that a majority of illegal content is assessed and, where necessary, removed within 24 hours.
"Hateful conduct has no place on Twitter and we will continue to tackle this issue head on alongside our partners in industry and civil society," said Twitter's European public policy chief, Karen White. "We remain committed to letting the tweets flow. However, there is a clear distinction between freedom of expression and conduct that incites violence and hate."
Google public policy director Lie Junius said in the statement that Google, which owns YouTube, has always prohibited illegal hate speech on its platforms and already has efficient systems in place for reviewing complaints. Facebook, too, said its "teams around the world review these reports around the clock and take swift action."
Vĕra Jourová, EU Commissioner for Justice, Consumers and Gender Equality, wrote in the European Commission press release, "Social media is unfortunately one of the tools that terrorist groups use to radicalise young people and racist use to spread violence and hatred. This agreement is an important step forward to ensure that the internet remains a place of free and democratic expression, where European values and laws are respected."
THE CODE OF CONDUCT:
Under the agreement, the companies' promises include doing the following:
-Have clear and effective processes to review notifications regarding illegal hate speech on their services.
-Review the majority of valid notifications for removal of illegal hate speech in less than 24 hours.
-Educate and raise awareness with their users about the types of content not permitted under their rules and community guidelines.
-Provide information on the procedures for submitting notices.
-Encourage the provision of notices and flagging of content that promotes incitement to violence and hateful conduct at scale by experts.
-Provide regular training to their staff on current societal developments and to exchange views on the potential for further improvement.
-Intensify cooperation between themselves and other platforms and social media companies to enhance best practice sharing.
Also Read : Facebook to Show Ads to Non-Users As Well!