Movement has always been at the core of innovation in human history. We have always endeavoured to make the movement in daily lives easier. With the same intent, Addverb has developed a slew of robotic solutions and innovative products that focus on optimising the movement of goods in warehouses and factories but also ensures the human movements are more productive, safe and ergonomic. They are the leading material handling company in India. The company has an extensive presence in FMCG, Food & Beverage, Retail, E-commerce, Grocery, Pharma, Speciality Chemicals, Consumer Durables, Textile, Oil & Gas, Tyres etc. 

History
– 
Addverb was established in June 2016, with the intent to become a key player in the global robotics industries. In just three years, it has been able to scale up to an employee base of 200+ and a customer base of 50+ across the globe. Some of their clients include the likes of Reliance, Asian Paints, Dabur, HUL, ITC, Marico, JJ, Future Supply Chain to name a few. Moreover, they have an extensive presence across diverse sectors.
Addverb's Innovation – 
The latest innovative offering from Addverb is Quadron, India's first carton shuttle robot. It can be classified under Goods-To-Person technology. Designed & developed by Addverb, it allows maximum utilization of space in a warehouse along with the ability to handle a high number of SKUs and enables rapid picking.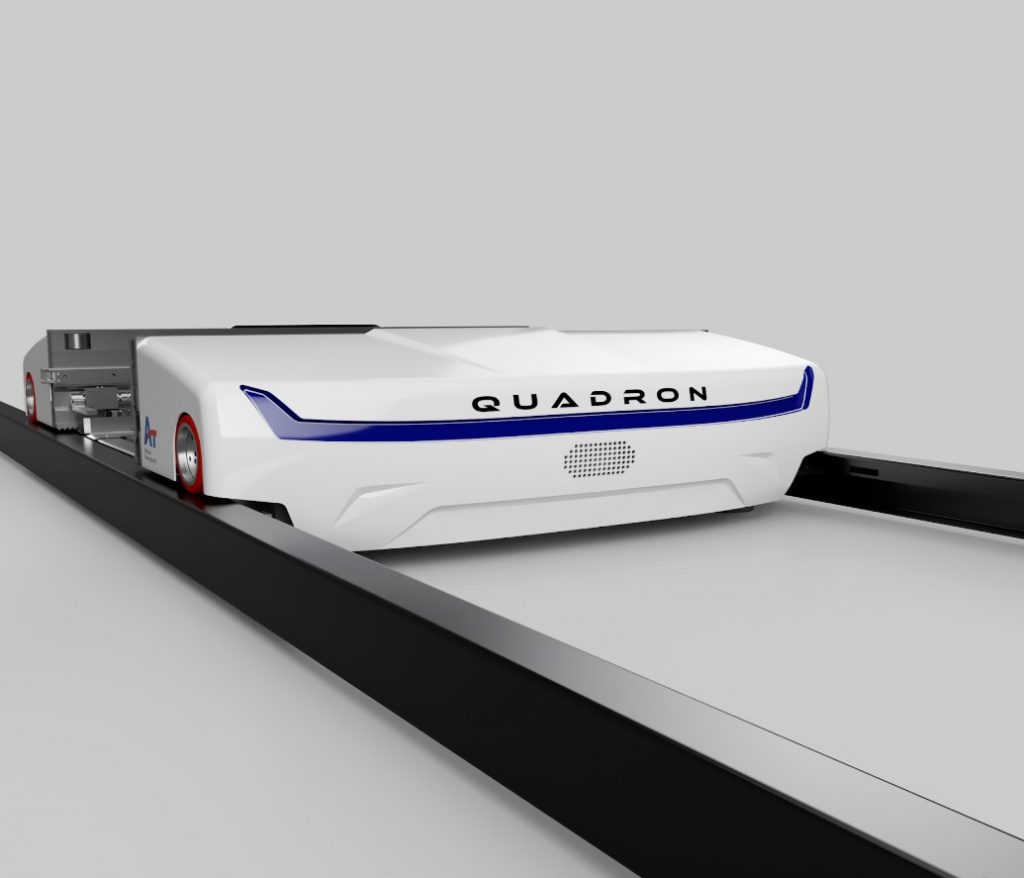 Quadron allows storage of material in a carton/crate/tote with a varying payload of up to 50kg. It is created for applications where a large number of SKUs are to be handled, high throughput and each picking is required along with the utilization of height of the warehouse and increase the storage space. 
Demand in the market – 
Currently, in India, there is a robot revolution taking place and with this, a completely new generation of robots are filling the space of the warehouse with the logistics sector, manufacturing units, automobile industry, e-commerce and retail being the major adopters of automation. India has also metamorphosed into hardware behemoth due to the rise of robotics. Currently, India ranks as the biggest software service seller and with warehouse automation, it is leading towards a global hardware competence as well.
India is regarded as a valuable market for warehouse automation systems in Asia. According to analysts, the country will bring innovative equipment manufacturers to establish their units due to low production costs. Moreover, this market for warehouse automation is predicted to expand at a CAGR of 10-12% during 2015-2020 and is anticipated to be worth $3.49 billion by 2020.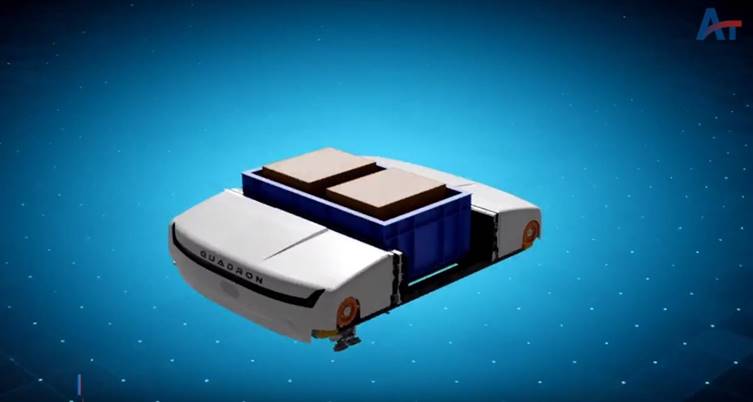 According to Warehouse Automation and Control Global Market Research, the retail fulfilment is seeing new growth signals with e-commerce giants competing fiercely to fulfil faster deliveries. Today warehouse automation forms the backbone of e-commerce players in India such as Amazon, Flipkart, Zivame, Myntra among other bold-faced names.
Competition
:
They are present across a spectrum of activities hence They compete with nascent organizations to behemoths of the industry. Under warehouse automation comes Bastian solutions, SSI Schaefer, Daifuku, Swiss log, Knapp, Dematic. There is no direct Indian competitor for Addverb in terms of the same product portfolio. They are competing on a product basis with different global companies. 
A smarter journey from "Goods to People" –
Typically, in a person to goods system, where the operator has to go to pick the required items by going to the location, the productivity of the operator goes down as the shift progresses due to fatigue setting in. Also, if the orders to be picked in a warehouse are to the tune of 10000-15000 per day a semi-automated system enabled by a Pick-To-Light and Pick-By-Voice might work. But as the quantum of orders go on increasing and reach higher than 20,000 orders with a wide SKU variation the limitations of the semi-automated systems become apparent. In order to drive more capacity and flexibility, a goods-to-person system such as the Quadron comes in handy. With the feature of storing material in a carton, crate or tote, with a varying payload of up to 30Kg. Quadron offers the highest storage efficiency and facilitates Good to Person.
The vertical high-performance lift transfers the crate/tote to different levels of racking & the transferrable conveyor facilitates the inward & outward from the lift. The claws of quadron adjust to the size of the crate/tote, hence multiple load formats can be adjusted in one aisle. Each storage location allows double-deep storage, which is typically used to offer more depth by storing the same SKUs in both the location. Also, the quadron aisle can extend up to 90 meters and the entire height of the system can extend up to 16 levels (corresponding to a 12m high warehouse). Addverb Quadron can comfortably deliver 120 cycles per minute, ensuring a very high throughput at the picking station. 
With the dramatic rise in Industries such as E-commerce, FMCG, Pharma, Food and Beverage, order fulfilment and logistics have been grappling with more complexity. Automated systems such as Quadron provide a viable alternative to manual operations to reduce costs and improve their warehouse's productivity and efficiency.
Advancement through technology –
Making a few changes to your warehouse operations can pay off with big cost saving. By analysing your physical characteristics of the warehouse, the movement and storing materials and material flow, it helps to optimize your warehouse. Betting on technology helps achieve quicker implementation and easy integration with existing ERP's. WMS/WCS allows intelligence to be built in the system enables the user to stay ahead of the competition curve. Technology in warehousing has finally arrived and those who will be early adopters of these technologies will definitely get a strategic advantage.
Challenges faced in the journey –
In Material Movement business, what matters the most is how fast are you able to commission the projects and how much can you customize the solution. Since Addverb had used these solutions extensively as customers, they understood these problems and focused on bringing these two aspects to their products. They have crashed the project implementation timeline significantly and have also made their products very modular and flexible. Some of the essential lessons were:
A customer might be at a certain point in terms of process maturity but he is to evolve in terms of his scale of business and process, he might not be able to use some features today that he requires tomorrow, at such instance, the product should be as much flexible as well

The products should have ease of maintenance and should be robust

The entire design of the products should be modular so as to crash down the time of project commissioning

Every customer will be special and will have his own indigenous problems, it is imperative to customise the products to that extent
Future Proof
–
Today companies are leveraging automated warehousing to keep pace with customer demands and accelerate delivery. Our upcoming extensive shuttle robots are entering the warehouse automation Industry to make you utilise your warehouse resources efficiently. They are provided with an Android interface that supports their performance and other critical parameters on the go.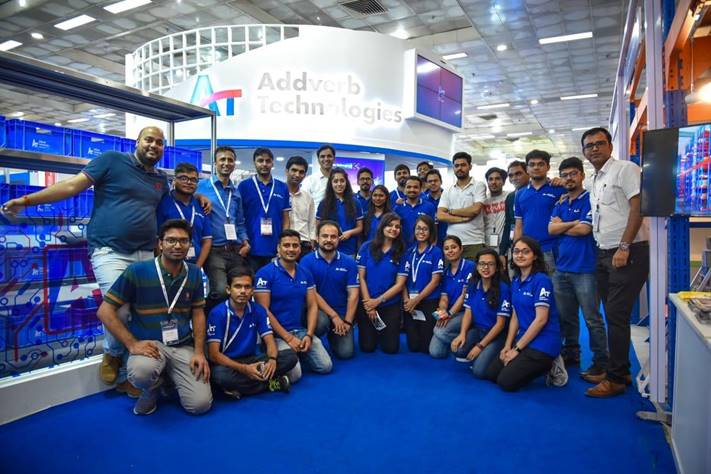 Here is a special mention to Addverb Quadron, carton shuttle robot which offers great performance where high throughputs are required with the highest availability of stock. It will disrupt the entire market of warehouse automation and will change the paradigm of storage in a warehouse from square feet to cubic feet unlocking tremendous potential.
---