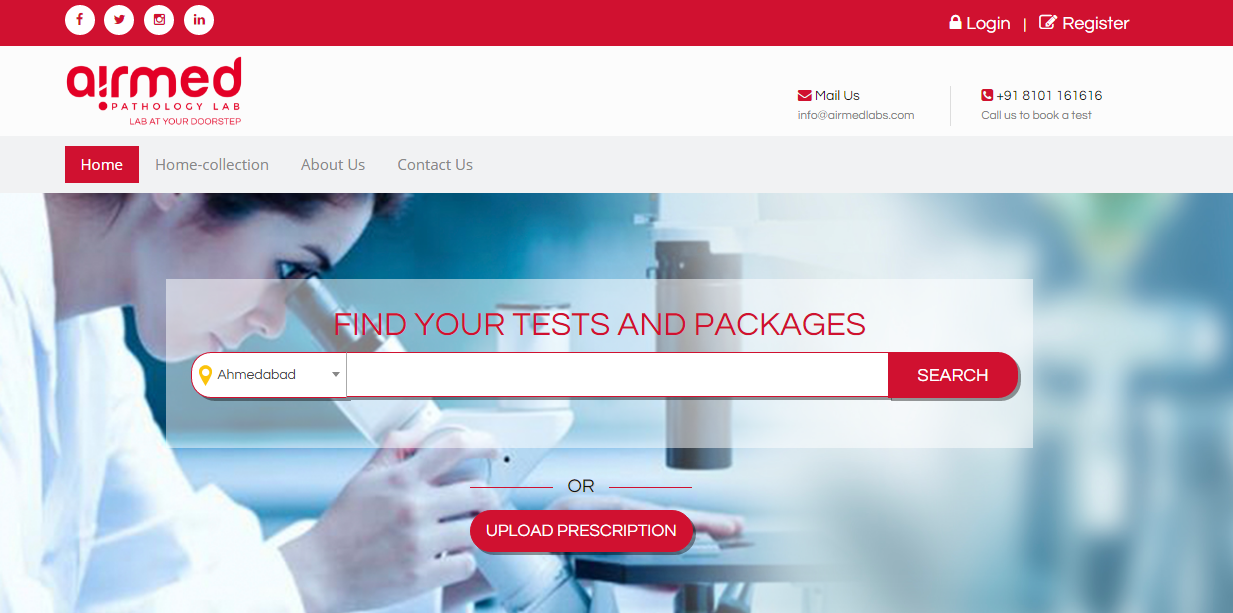 27 January 2017, India:
The Airmed Pathology Labs, a first-of-its-kind healthcare home test service startup, has raised pre-series funding round led by Bennet, Coleman and Co. Ltd.'s (BCCL) investment arm Brand Capital as per the report by BW Online Bureau.
"We will be deploying these funds to increase brand salience and brand awareness to widen our customer base and enter new markets," said Amit Gupta, co-founder of the Ahmedabad-based company. "By next month, we will be in Delhi, Gurgaon and the rest of Gujarat."
Speaking on behalf of Brand Capital, a person involved in the funding process adds, "In addition to significant customer value, we see Airmed has a good business proposition as well. The diagnostic Industry is growing at a fast rate of 16% CAGR and Airmed has scalable asset light model. Given the industry dynamics, they can scale operations very quickly and have the capability launch Pan-India operations in next 15 months. More importantly, Pathology lab service sector is highly unorganized and lacks customer focus and there are very few players with similar value proposition as Airmed"
Speaking on this sector in India today, Piyush Gupta, cofounder says, "Healthcare is all about treating, caring and comfort. But an important segment of this industry, Pathology, always proves to be tedious for patients and caregivers. On one hand where facilities like e-commerce and applications have got world to our homes, while traveling to the pathology lab for tests and services still remain the same. Technology has touched every facet of our life like never before. From food to medicines everything is delivered at the desired place and time. How come we still need to resort to our old method of visiting the lab when ill?"
Founded by doctors Amit Gupta and Aradhana Gupta and techie Piyush Gupta in February 2016, Airmed Path Labs clocks about 1,000 orders per month and makes profit on every order. In Ahmedabad, the company has over a dozen labs as per the ET report.