American e-commerce direct 2 customer company Amazon, has been locked in a legal spat with Indian retail conglomerate Future Retail Ltd over the past few months now. Their case could not reach a fair conclusion and it was transferred to the Supreme Court of India. Even the apex judicial court of the nation was stuck at an impasse and the case was set to be handed to the Singapore International Arbitration Centre but the Supreme Court requested to have another crack at the case.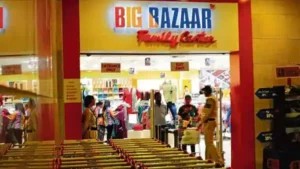 In a new update to this legal battle, Amazon accused the top brass of Future Retail Ltd of undertaking illegal stratagem during the transfer of ownership of 835 retail stores to Mukesh Ambani's Reliance Industries. According to Amazon, Future Retail were unable to pay rent to Reliance for a long period and this transfer of ownership of stores is bogus as the rent only amounted to total of Rs. 250 crores.
Amazon has been in constant communication with the commercial banks in India and they informed the American giants that the rent only totalled to Rs. 250 crores. The Indian retail conglomerate have revealed that they chose to retain that amount.
It has been a few torrid months for Future Retail. The company was hit hard by the covid pandemics and ensuing lockdowns. Their biggest subsidiaries like Big Bazaar were forced to shut and their losses kept adding on and on every quarter. The stock price of Future Retail has now constantly been on the fall and it currently stands at Rs. 10.85. The group was founded 15 years ago back in 2007.
In a statement, Amazon said that Future Limited were able to transfer the ownership of 835 stores without stopping the daily operations of any of them. They went on to say that such a huge transaction that involves so much money and the livelihood of people cannot be done in just 2 months and called it a sham and that they are lying to their creditors, the shareholders and the legal institutions.
The original deal involving Amazon and Future Limited did not go through last month after the shareholders voted against it.
Amazon continued to insinuate that the transfer of ownership of all these stores that amount in value greater than the unpaid rent cannot be in relation to it and that there is something going on between the two conglomerates under the table.