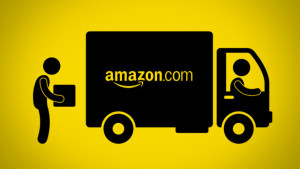 June 16, 2016: Amazon India has moved the Gujarat High Court against an entry tax the state has levied on goods purchased through ecommerce portals and delivered from outside the state. Amazon is "challenging the definition and the very concept" of this tax imposed in March, a person familiar with the case said.
E-commerce companies in India have begun to raise their voices against the e-commerce entry tax being levied by many state governments. Flipkart already has a number of cases filed against local governments and now Amazon too has joined the fight.
"Now, in this case, Amazon is only a facilitator and only arranging the buyers and the sellers on the portal, and is neither the importer nor the consumer, and the company as such has nothing to do with the goods. It is not a case where Amazon is purchasing and selling," the person told Economic Times on condition of anonymity. "The tax should be applicable to anyone who is importing items."
"We are mere intermediaries in the value chain and, ideally speaking, we should not have been taxed," said a senior executive of one of the largest ecommerce firms. "Ecommerce companies are organised entities, so instead of chasing multiple sellers it is easier to find the ecommerce companies. They are catching the easiest neck," the person said.
Dr A Didar Singh, secretary general at Federation of Indian Chambers of Commerce and Industry (Ficci), said, "Any special tax that is ecommerce specific will result in negating the benefits to Indian MSMEs and also to end-consumers at large, as the increase in taxes will ultimately make the goods more costly." He said that this entry tax is unlikely to expand states' revenues, "but will prove to be a major barrier to the inter-state trade".
Besides Gujarat, Flipkart has challenged such taxes in Uttarakhand and West Bengal as well. Gujarat passed a bill to levy entry tax on ecommerce purchases from outside the state, saying it would ensure level-playing field between online and offline retailers.