With eager shoppers eagerly awaiting one of the most anticipated sales events of the year, Amazon Prime Day, excitement is building as the event draws closer. While the official dates for this annual Prime member-exclusive extravaganza have yet to be announced by the retail giant, historical patterns suggest that it typically takes place in July. With just a few months left until the expected event, it's a good time to start preparing and familiarizing yourself with what to anticipate. We have gathered some frequently asked questions about Prime Day to show you what lies ahead. We will update you as Amazon unveils new information in the coming weeks. Rest assured.
Countdown to Amazon Prime Day 2023: Save the Dates for Incredible Deals
The highly anticipated Amazon Prime Day 2023 is on the horizon, but the retail giant has not yet announced the official dates. While historically held in July, there have been exceptions due to the pandemic. In 2020, Prime Day took place in October, marking the latest occurrence, while in 2021, it was held in June, making it the earliest Prime Day ever. However, in 2022, Amazon returned to its usual July timeframe.
Traditionally, Amazon reveals the exact date of Prime Day a few weeks before the event. It's important to stay tuned for the official confirmation, as Prime Day brings incredible deals and discounts that shoppers eagerly await. As soon as the announcement is made, we will keep you updated.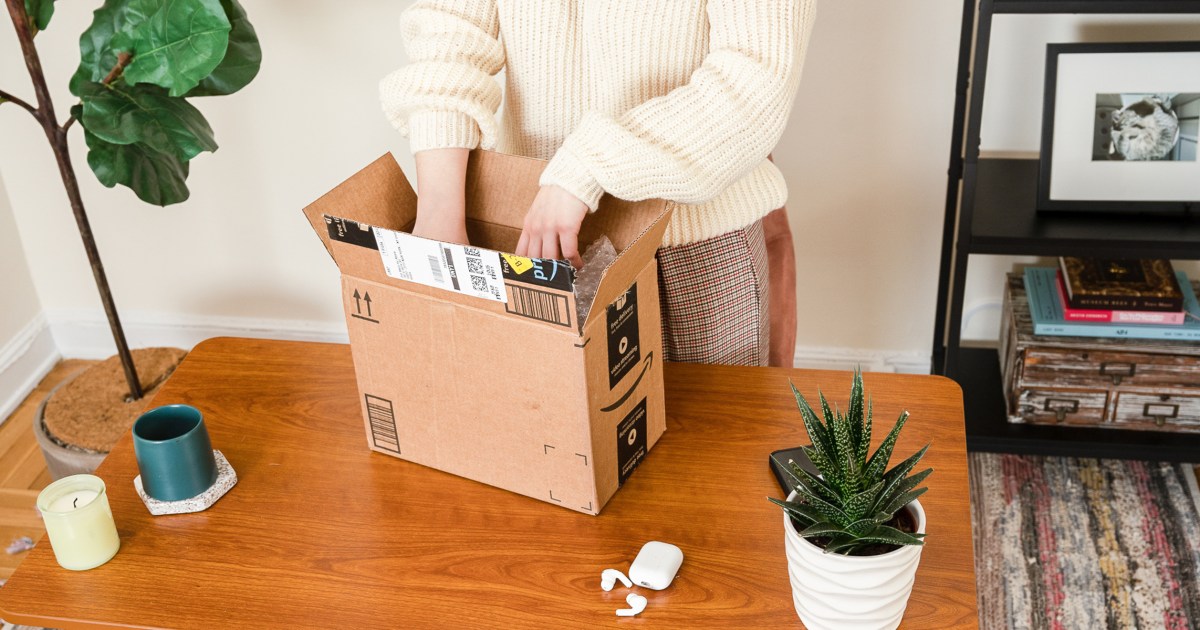 In 2022, Amazon introduced a new event called the Prime Early Access Sale in October, which offered deals similar to those seen on Prime Day. As of now, it remains uncertain if there will be multiple Prime Day-like sales events in 2023. Until further information is disclosed later in the year, we recommend taking advantage of the guaranteed Prime Day event this summer.
Is a Prime Membership Required for Shopping on Amazon Prime Day?
A Prime membership is indeed required to fully partake in the excitement and savings of Amazon Prime Day. This exclusive sale event is specifically designed for Prime members, offering them access to various deals and discounts. If you're not a Prime member but wish to participate in the upcoming Prime Day, you can easily sign up for a membership online. Amazon provides various membership options, including standard memberships and discounted options for students and individuals receiving specific government assistance.
Signing up for a Prime membership allows you to enjoy the benefits during Prime Day and throughout the year, such as expedited shipping, access to Prime Video, Prime Music, and more. As an added perk, new members are typically offered a 30-day free trial, enabling them to experience the advantages of Prime membership without any initial commitment.
Top Deals to Look Out for During Amazon Prime Day
During highly anticipated sales events like Prime Day, Amazon sellers generously reduce prices on a wide range of products, offering deals that cater to diverse interests. While the selection of discounted items is vast, some of the most notable discounts can be found on Amazon's brands and products, including Fire TVs, Kindles, and Echo Dots. These devices often receive substantial price reductions, making them sought-after items for savvy shoppers.
Additionally, Lightning Deals present excellent opportunities to score big savings. These time-limited offers grant shoppers a brief window to purchase and complete the checkout process. Exploring these deals may unveil exciting discounts on products that pique your interest. Although you cannot predict which specific items will be featured in Lightning Deals, it is worthwhile to keep an eye out for them during the event.
Mastering the Art of Saving on Prime Day: Tips and Tricks
To maximize your savings during Prime Day, strategic planning is key. By following a few simple steps, you can ensure that you stay focused on your desired items and take full advantage of the best deals available. Here are some valuable strategies to help you succeed during this highly anticipated sale event.
Leverage Exclusive Promotions
Amazon frequently offers Prime members exclusive promotions and coupons during Prime Day. Keep an eye out for discounts on services like Amazon Music Unlimited and Audible Premium, often featured prominently on Amazon's Prime Day homepage in the app or online.
Set Up Deal Notifications
If you're short on time or have specific products in mind, consider signing up for deal notifications. You can bookmark items you've been eyeing, and Amazon will notify you if there's a price drop, especially if the deal is time-limited. You can also receive deal notifications based on your recent Amazon searches and viewed items. To create deal alerts, visit the Amazon Prime Day page online or in the Amazon app once the event is live.
Harness the Power of Amazon Alexa
Use Amazon's voice assistant, Alexa, to stay ahead of the game. Alexa can alert you 24 hours before a deal becomes available for an item on your wishlist, in your shopping cart, or saved for later. You can even ask Alexa to remind you when the deal goes live and authorize Alexa to purchase on your behalf using your default payment and delivery settings. This feature is particularly beneficial during Prime Day, as new deals emerge constantly.
Utilize the Amazon App and Wishlist
Download the Amazon app and add the items you want to purchase to your wishlist. By doing so, you can enable notifications for "watched and waitlisted deals." This feature ensures you receive alerts when lightning deals occur for products on your wishlist during Prime Day and beyond.
Creating an Organized Shopping List for Prime Day
Make a comprehensive list of products you need.

Review and update the list after day one.

Use wishlists for specific categories or gifts.

Compare prices across retailers.

Consider credit card rewards.
Comments
comments