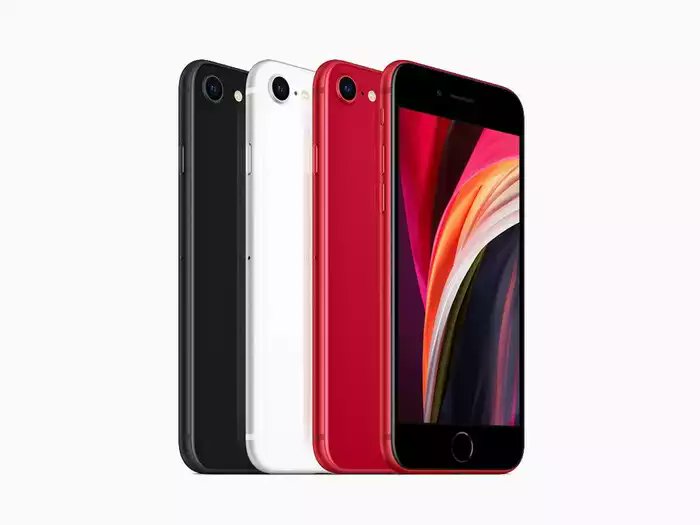 We've heard a lot of rumours regarding the iPhone SE 3, iPhone SE 2022, and iPhone SE 3rd Generation. While the majority of reports claim that the iPhone SE 2022 will resemble the iPhone SE 2020, there are a few speculations that suggest differently. So, here's what we believe about the future 5G iPhone that will be inexpensive.
New hardware changes?
Although the design of the iPhone SE 2022 is still unknown, it is nearly certain that it will be powered by the A15 Bionic processor. This is the same chip that is used in the iPhone 13 series of phones. As a result, the iPhone SE 2022 will have the same performance as the iPhone 13.
Will Apple iPhone SE 2022 look more like iPhone 8 or iPhone XR?
The iPhone SE 2022 will resemble either the iPhone 8 or the iPhone XR in appearance. If it follows in the footsteps of the iPhone 8, the iPhone SE 2022 will appear antiquated and may not be a viable smartphone in today's society, when video consumption has taken center stage.
If Apple intends to redesign the 3rd generation iPhone SE, the gadget may have to make some concessions. It's possible that the iPhone SE 2022 won't have Face ID; instead, it'll have Touch ID, which will be incorporated in the power button, similar to the iPad Air 4th generation.
The iPhone SE 2022 is expected to sport a single primary camera, comparable to the iPhone SE 2020 or perhaps the iPhone XR, in terms of cameras.
Despite having a single primary camera, it is expected to have a new sensor, and we may anticipate significant camera improvements. The selfie camera will be identical to that of the iPhone 12 or iPhone 13 series Apple handsets, with a 12MP sensor.
Expected Pricing for Apple iPhone SE 2022?
Even though the iPhone SE 2022 will not be an inexpensive smartphone, it will be an inexpensive iPhone. The basic model in India is expected to cost roughly Rs. 35,000, making it the cheapest 5G iPhone to yet (in terms of launch pricing).
Also Read: