On Friday this week that is on the 30th of June of 2023, Apple Inc, traded as AAPL.O, achieved a significant milestone by surpassing the $3 trillion mark in market capitalization.
This achievement came after a gap of more than a year since January of the previous year. The surge in market capitalization reflects the growing confidence of investors in Apple's potential to generate substantial revenue, even as the company explores emerging markets such as virtual reality.
During the trading session, Apple's shares experienced a notable uptick of 1.6%, reaching a price of $192.6 per share. The stock even reached a record high of $193.15 at its peak during the day, demonstrating the strong market demand for Apple's shares.
With a remarkable year-to-date increase of nearly 46%, Apple's stock performance has been exceptional. This surge has contributed to the company's current market value, which stands at approximately $3.02 trillion.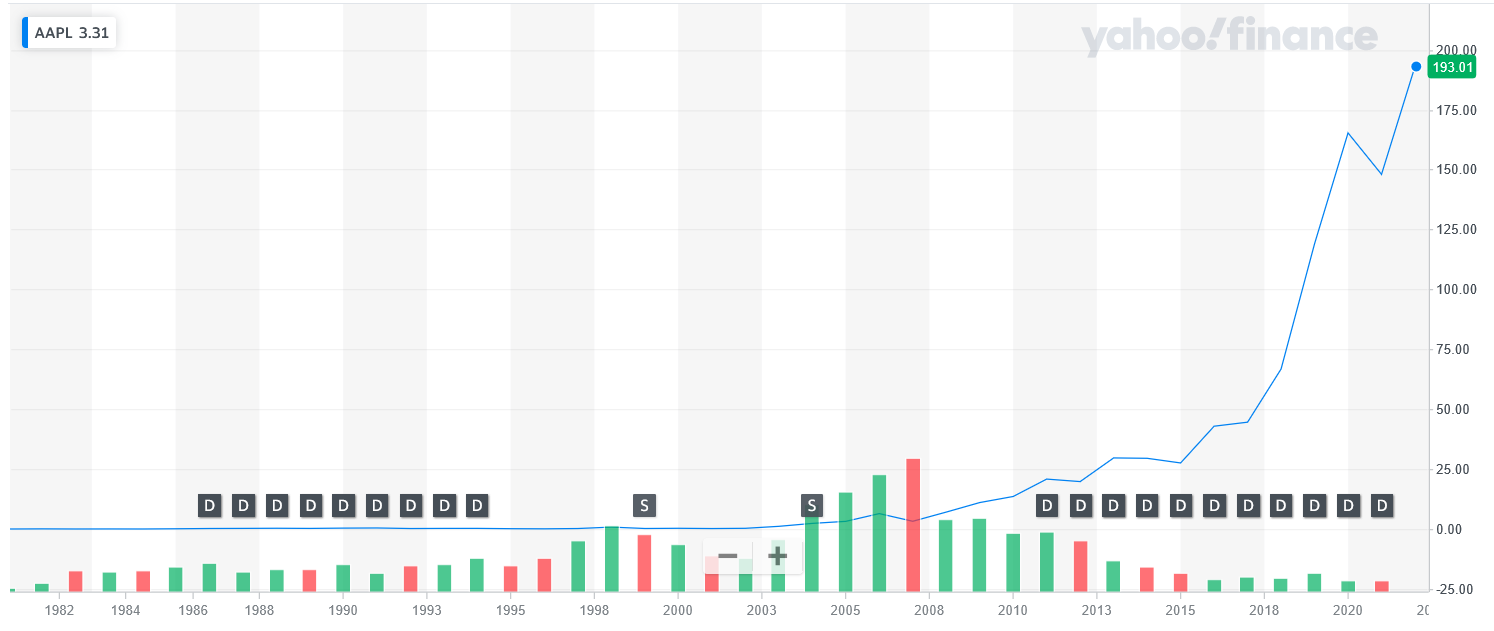 Notably, Apple holds the distinction of being the world's most valuable listed company, further underlining its significance in the global market.
The achievement of breaching the $3 trillion market capitalization mark signifies Apple's ability to consistently innovate and capture the attention of investors. As the company continues to explore new frontiers, such as virtual reality, it is likely to attract further attention and support from the investment community.
Last year on January 3rd, 2022, Apple's market value briefly surged above $3 trillion during intra-day trading but closed just below that milestone by the end of the session.
Apple's recent quarterly report, which revealed a smaller decline in sales than anticipated, has highlighted the company's resilience in an uncertain economic climate. This performance has made Apple a favorite among investors, who appreciate its ability to weather challenges.
According to Citigroup analyst Atif Malik, Apple has been able to navigate the overall slowdown in the economy and the impact of inflation on consumer spending by consistently gaining market share from Android phones.
Apple Reclaiming the $3 Trillion Market Value
The rise in Apple's stock price aligns with a broader rebound in the technology sector, fueled by speculations that the Federal Reserve may slow down its pace of interest rate hikes. Additionally, the growing buzz surrounding artificial intelligence has contributed to the positive sentiment surrounding technology stocks.
Refinitiv data indicates that Apple's 12-month forward price-to-earnings multiple (P/E), a common measure used to assess stock value, is currently 29.49. This value is significantly higher than the sector median of 13.14, underscoring the premium placed on Apple's stock in the market.
Microsoft has a price-to-earnings (P/E) ratio of 30.59, which indicates how the company's stock price relates to its earnings. Comparatively, Amazon and Alphabet have P/E ratios of 61.47 and 20.54, respectively.
Presently, there are four other U.S. companies with valuations exceeding $1 trillion. These companies include Alphabet Inc (GOOGL.O), Amazon.com Inc (AMZN.O), Nvidia Corp (NVDA.O), and Microsoft Corp (MSFT.O), with Microsoft being a close second, valued at $2.49 trillion.
Tesla (TSLA.O) and Meta Platforms (META.O) have seen significant gains in their share prices, more than doubling in value this year. Additionally, Nvidia's shares have experienced a remarkable surge of almost 180%, propelling the chipmaker into the prestigious trillion-dollar club.
In conclusion, the tech industry continues to demonstrate its strength and resilience, with companies like Microsoft, Amazon, Alphabet, Nvidia, Tesla, and Meta Platforms commanding significant market valuations. Microsoft, with a P/E ratio of 30.59, stands out as a formidable player, closely trailing behind Apple in market value.
As the tech landscape evolves, investors remain optimistic about the future prospects of these companies, particularly with regards to advancements in artificial intelligence, chip manufacturing, and other emerging technologies.
The dynamic nature of the industry, coupled with the potential impact of factors such as interest rate changes, economic conditions, and consumer trends, will continue to shape the trajectories of these tech powerhouses.