Minecraft fans are eagerly anticipating the upcoming 1.2 update, which promises to bring a host of exciting new features to the popular game. One of the most highly-anticipated additions is the introduction of an archeology mechanic that will allow players to dig up ancient treasures buried beneath the sands of Minecraft's desert biomes.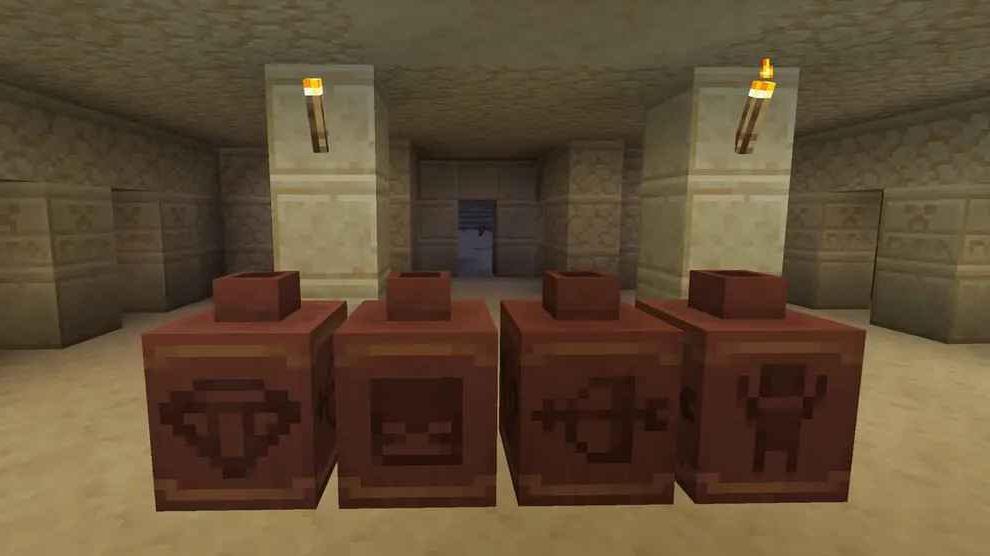 The archeology feature has been a long time coming, with fans eagerly awaiting its release since it was first announced back in 2020 as part of the Caves and Cliffs Update. While the original plan was to include the feature in that update, it was ultimately delayed due to unforeseen complications. However, the developers at Mojang were determined to bring the archeology mechanic to the game and have been working hard to ensure that it is fully fleshed out and fun for players.
According to a recent blog post on the official Minecraft website, players will be able to use a new brush tool to extract ancient artifacts from the sand. These artifacts will include not only pottery shards that can be used to craft decorative pots, but also an assortment of other items. To uncover these treasures, players will need to seek out a new type of suspicious sand block that will be introduced as part of the update.
While the exact depth of the archeology mechanic is still unknown, fans can expect to see a range of new blocks and items that will enhance the treasure-hunting experience. Mojang has kept details about the update slim in order to avoid disappointing fans, but it has been confirmed that more information will be revealed on the company's official social media channels.
Uncovering a 1.20 feature coming soon to snapshots/beta: Archaeology!

Find suspicious sand blocks near desert temples and start shoveling. Using the brush tool, reveal hidden items including pottery shards. Put four shards together to create a pot!

🔗 https://t.co/lBSQEpG48V pic.twitter.com/fVntkhuy52

— Minecraft (@Minecraft) February 10, 2023
The archeology feature is just one of many exciting additions that will be included in the 1.2 updates. While details about the other features remain scarce, fans can rest assured that Mojang is working hard to ensure that the update lives up to their expectations. The upcoming snapshot will give players a sneak peek at what's to come, but they should keep in mind that the final version of the update may differ significantly from what they see in the preview.
Overall, the archeology feature is a welcome addition to Minecraft that will add a new layer of excitement to the game. With the 1.2 updates set to bring a range of other new features, fans have plenty to look forward to in the coming months. Minecraft is available on a wide range of platforms, including PC, PS4, Switch, Xbox One, and most legacy consoles.