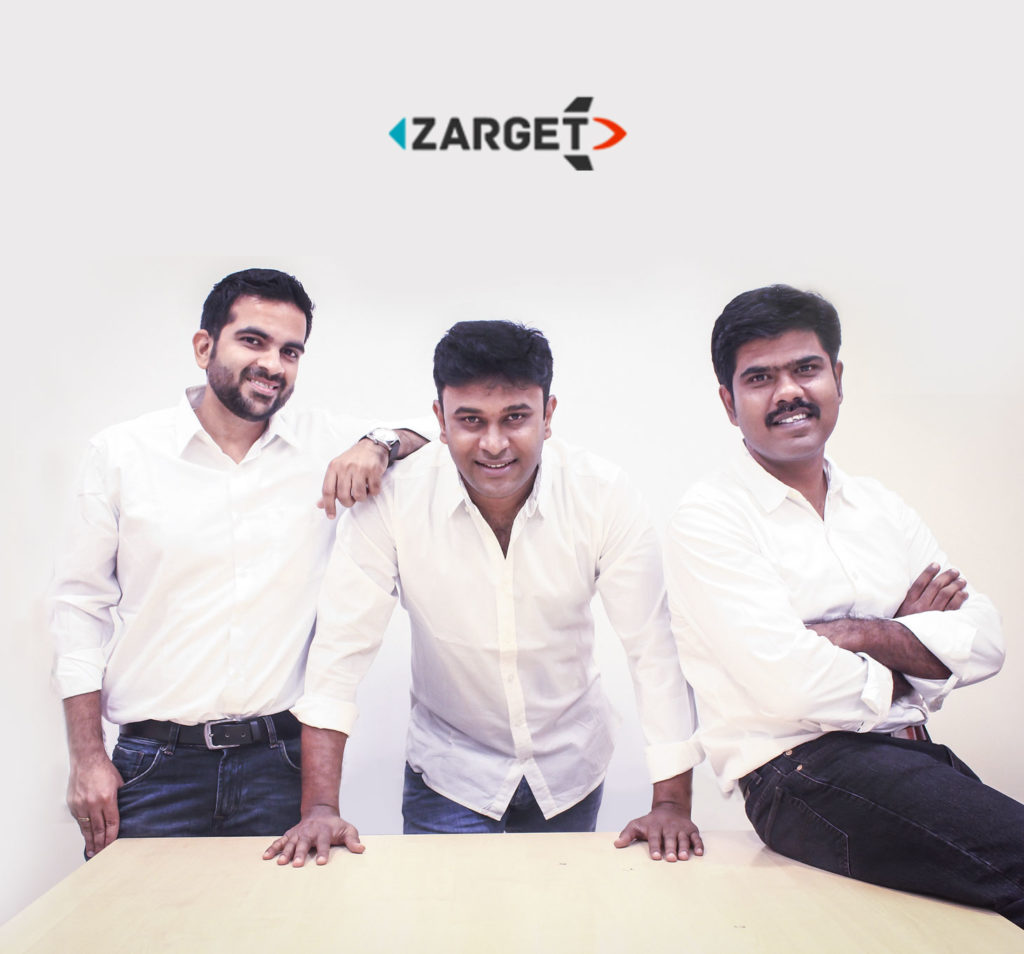 "A few friends and I, crazy enough to have the same goals and believe in the same ideas, finally kick-started Osmnez today. No doubt, we asked every question and reason as to why we were doing this… Answer: We shared a conviction, we had the same passion, and we had a fire to leave a mark in the industry. We came up with the plan, we came up with Osmnez."
Wondering why there is an intro about an unfamiliar company? This was an excerpt from Arvind Parthiban's article when Zarget (initially Osmnez) was first launched in February 2015.
Zarget's initial days is a dream to many entrepreneurs. Arvind and his co-founders Naveen Kumar and Sathosh Kumar, ex-Zoho employees set out with a vision to build a large SaaS company out of India (ah! the irony).
Soon after quitting, they received support of Girish Mathrubootham (another Zoho veteran) and other top executives of Freshworks (previously Freshdesk) kickstarting their angel round.
A snapshot at the company's first year journey from Osmnez to Zarget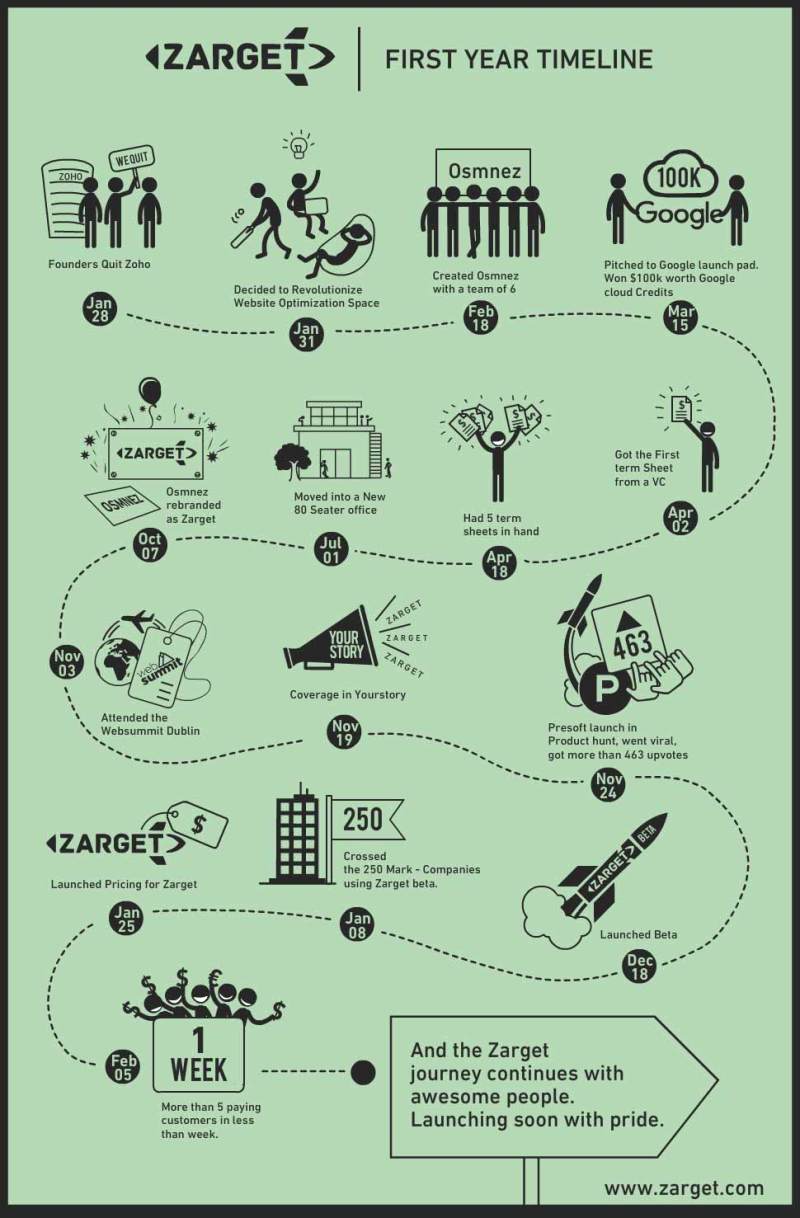 With Girish mentoring the founders, the Chennai based SaaS company became a hotspot for other top VC firms to invest with confidence. Zarget was blessed again with India's two prominent VC firms, Accel Ventures and Matrix Partners participating right at the seed round of $1.5 million before the product reached market-fit.
6 months later, Zarget raised another $6 million from existing investors and the crown jewel of VC firms Sequoia Capital to scale their marketing automation product and help small businesses easily optimize their web presence in real-time without any coding skills required.
"My initial roadmap was definitely not to find the exit at such early stage" begins Arvind in a response to TechStory when enquired about the recent acquisition by Freshworks for an undisclosed amount..
Zarget has been a company that is born with silver spoon, seed round in two months, series A before the first customer. The team's aim was to adapt website optimization to the modern world, and to simplify it. The company wanted to streamline the optimization process and make it more efficient, making things significantly easier for marketers.
Going back to one of the previous posts of Zarget on Bootstrapped vs Funded Businesses, Arvind had noted that by tapping into the option of external investments, you are likely to be merited with several advantages along the way.
Investors, themselves, are experienced mentors and come with a wealth of knowledge, connections and advice which are valuable throughout the business journey. With them as advisers, you'd never feel like you are on your own. (Note: he was actually supportive of bootstrapped entrepreneurs)
Currently in the case of Zarget, attracting high profile VCs that too three of them early in the journey had its pros and cons. "We had a lot of help from each of them and also the expectation was high and having three VCs before product market fit was little challenging," shares Arvind.
They had to go through the journeys of most SaaS companies. Customer acquisition was never a problem for them as they managed to cross 400 paying customers in 8 months of product launch. "However, we did run into few problems like Churn, Customer acquisition strategies, CAC/LTV and so on" he adds.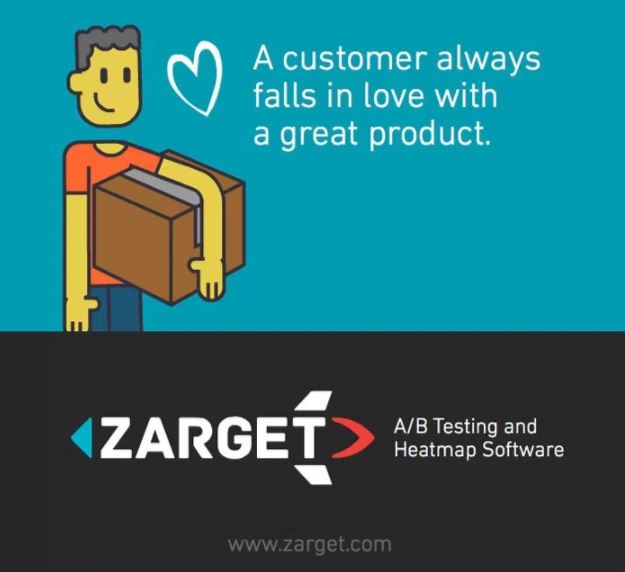 For beginners, CAC refers to your customer acquisition cost which is dependent on your customer acquisition strategies aimed at decreasing CAC. LTV is the Lifetime Value of a customer which measures your retention rates and revenue per customer.
Sharing his learning on where Zarget missed out, Arvind reinforces that they should have had a domain expert who has done this before and that trial and error approach won't work in a fast paced startup.
When they identified the gaps, they two options in hand.
Use the money in the bank that can run the company for the next 36 months building another product.
Take the acquisition offer and expand the vision of getting into Marketing automation which Freshworks has been planning too.
"After discussing with the board it made sense to merge with Freshworks," acknowledges Arvind and is expecting the Zarget CRO suite to evolve into a complete marketing automation software under the Freshworks umbrella.
Apart from the business angle, Zarget is known for its contributions to the community. #RespectStartups, an initiative by the founders to give extended trial period for other startups and encourage mutual sharing for the growth of the ecosystem was much appreciated by many players.
On raising doubts about the future of such initiatives post the acquisition, "we will try to keep the momentum even after the acquisition with these campaigns" he states.
Here is how you can grow by being a part of #RespectStartups
Google Accel Report states that the global SaaS is to be $132 billion by 2020 and that India will take away 8% of the total share by 2025. As a practical advice for the aspiring entrepreneurs trying to grab a pie in the soon-to-be $10 billion industry, "It's a crowded space, focus on stickiness, USP and a strategy to acquire the customer in large numbers as it is a volume business model initially" signs off Arvind.
Also Read: "Artificial Intelligence and Machine Learning is bound to transform the CRM Landscape" – KT Prasad, Zendesk's India Head