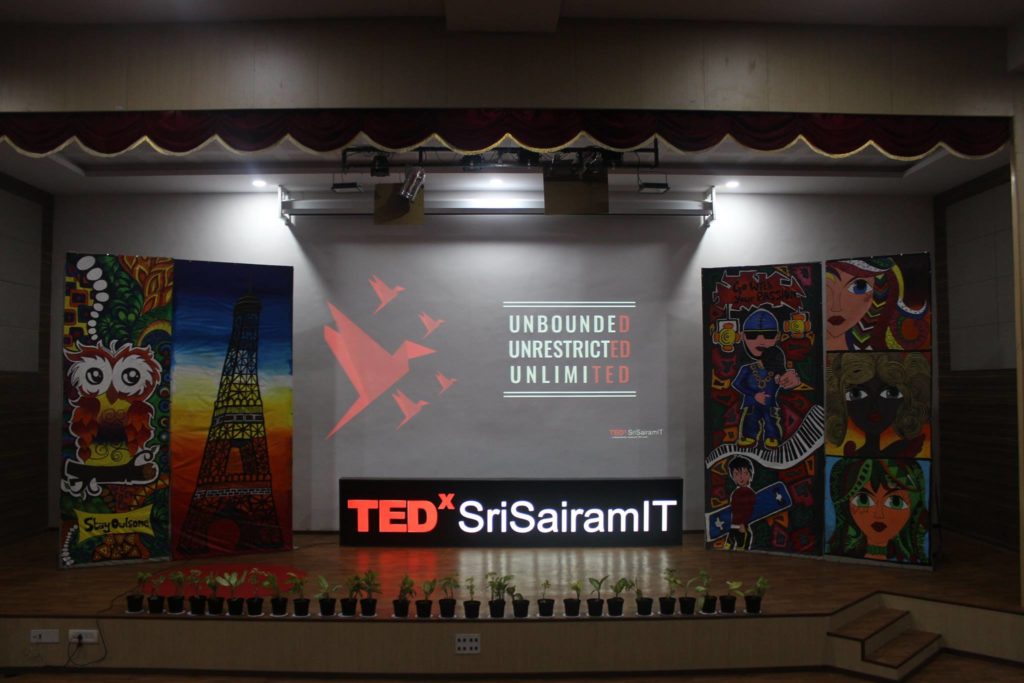 18th August 2017, a date that's going to be in the history of Sri Sairam IT for hosting their first ever TEDx Event. The one year long planned event was put to testing amidst huge expectations.
To give a little background, TEDx programs are designed to help communities, organizations and individuals to spark conversation and connection with a combination of live presenters and TED Talks videos.
With a mission to make each and every individual in the audience believe that change comes with open minds, with the determination to create it, and that every endeavor taken to make our society a better place to live in is very significant. TEDxSriSairamIT strove to provide a platform to the unheard of the local community.
Like any TEDx Event, speakers play pivotal role in deciding the success of the event; and one could say that TEDxSriSairamIT's curated speakers were both intellectual and inspiring.
Also Read: 5 Powerful TED Talks That Will Elevate Your Motivation Level High!
The session that started with the first TEDx Talk by Tanishq Dwevdi, the young flight engineer of the world's smallest satellite – Kalam SAT launched by NASA recently highlighted how critics don't matter when you are on a mission to achieve the impossible.
To augment the 'T' which stands for Technology in TED, the event even had a live demo rocket launch for the audience gathered.
The session witnessed talks from the startup circle as well. Green Entrepreneur Archana Stalin shared her devout story on how Nature has transfigured into her religion and inspired her to start her venture MyHarvest. Followed by Sarathbabu Elumalai's deep and motivational journey on what made him a visionary to make an impact in other's lives.
In its aim to create a unique platform to spark new ideas and gesture completely different perspectives amidst enthusiastic and keen young minds, the session also witnessed talks from individuals who, in their own different ways, have proved that life takes shape depending on our own priorities and ambitions.
Other keynote speakers during the event include Dancer Dr. Narthaki Nataraj, young playback singer Pragathi Guruprasad, youngest and world's fastest drummer Sidharth Nagarajan, Goodwill couple Vidyaprasanna and Nirmiti and finally the Creative Director Vinci Raj who bounced back in his life after suffering from a memory loss.
Sticking to the true intention behind TED's "Ideas Worth Spreading", the event also provided a platform for young and talented engineers in the circle to showcase their projects in the "Makerspace". The range of projects kept for display included mechanical exoskeleton arms to lift heavy weights, gear mechanism to automatically control the gas in kitchen stove and hybrid speakers that can be connected to your automobile (Android Auto in the future).
Also Read: 5 Startups That Pitched At Product Hunt Chennai Meetup