Kazakhstan is considering developing a nuclear power plant in response to the rapid expansion of cryptocurrency mining, which has resulted in severe electrical shortages in the Central Asian country.
Crypto mining causes a power shortage in Kazakhstan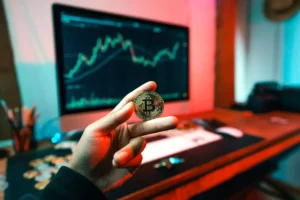 The operator of Kazakhstan's electrical system has announced that electricity will be rationed for the country's roughly 50 registered miners. Kazakhstan will begin charging legal miners 1 tenge (about Rs. 0.17) per kWh.
According to a new revelation, rogue cryptocurrency miners were mining using compromised Google Cloud accounts. Cryptocurrency mining operations, particularly in big computer farms, have been blamed for consuming a lot of energy in Kazakhstan, a Central Asian country. Kazakhstan is currently facing power outages, which can be attributed in part to the success of cryptocurrency.
Minister of Energy Magzum Myrzagaliev said on Tuesday that the government is investigating two locations for a thermal power plant that might assist close the capacity deficit. Currently, coal is used in roughly 70% of the country's power plants.
In the summer of 2021, the country began to experience power shortages, shortly after the Chinese government made cryptocurrency mining illegal. Miners chose to transport their equipment to Kazakhstan, where electricity is inexpensive. Nur-Sultan had serious energy problems as a result and was compelled to buy electricity from Russia to make up the difference.
Cryptocurrency mining uses electricity and high-powered computers to tackle computational math problems. The answers are so complex that they are impossible to solve by hand, and even with a standard computer, they would be difficult to accomplish. After an issue is solved, the computer owner is reimbursed with a digital coin such as Bitcoin.
According to officials, the increase in energy demand could be due to China's crackdown on cryptocurrency, which prompted mining companies to relocate to other countries, such as Kazakhstan, where electricity is comparatively cheap.
We recently reported on Google's publication of a fresh study claiming that hostile Bitcoin miners were mining with compromised Google Cloud accounts. We've already informed you about unlawful large mining rigs. Crypto mining appears to be here to stay, regardless of the consequences.
The need for a nuclear power plant is "obvious," according to the energy minister. "We have to understand that the construction of any plant, especially a nuclear power plant, is not a quick matter. On average, it takes up to 10 years," Myrzagaliev explained, according to TASS.
The government is currently in discussions with Russia's Rosatom, which has built plants in China, India, and Belarus. Kazakhstan's objective of becoming carbon-neutral by 2060 would be aided by construction.
Also read: Binance will continue to operate in Ontario