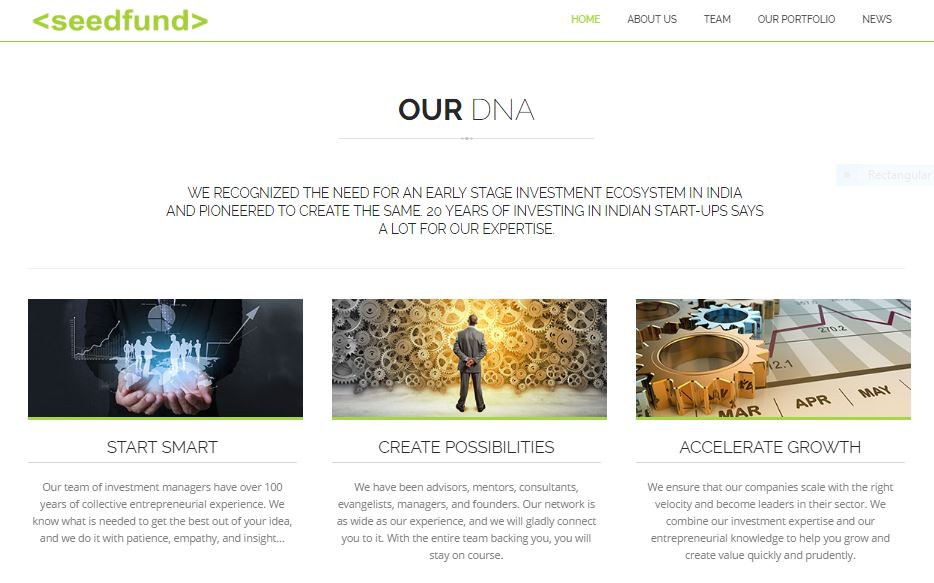 Bharati Jacob, is a venture capitalist based out of Bangalore and has over 27 years of experience in venture investing, marketing and financial services with Seedfund, Infinity Ventures and Lazard India.  She co-founded Seedfund in 2006 along with Pravin Gandhi and Mahesh Murthy. Bharati has been the lead partner in diverse investments including Redbus (sold to Nasper, South Africa),  Edusports, Sportskeeda and Axisrooms (organizing hotel inventory) among others.
Prior to Seedfund, Bharati was a Principal at Infinity Ventures, a pioneer in Indian early stage investing whose exits include Indiagames (sold to tomonline) and India Bulls (listing in India).Before that she established and held the P&L responsibility for the Southern operations of Investment bank Lazard India. Before Lazard she worked in Minneapolis with the strategy group at Northwest Airlines (now Delta) supporting the Executive Management Board. Her early experience prior to business school was in consumer market research in India.
Bharati pursues her professional interests in creating scale, early stage investing and women's entrepreneurship by writing in leading publications and speaking at various events and conferences, and is a charter membership at TIE. She has a Master's degrees from The Wharton School of University Pennsylvania and XLRI Jamshedpur and is an alumni of the Shriram College of Commerce, University of Delhi.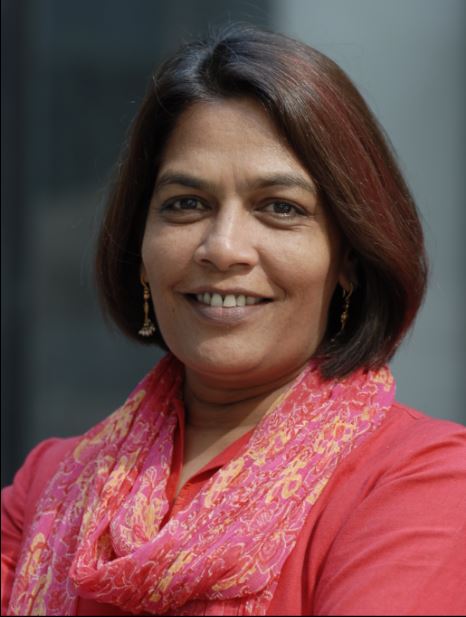 TechStory interacted with Bharati Jacob to explore the evolution of entrepreneurship, startups and funding ecosystem in India.
Startups And Entrepreneurs: Then vs Now
Back in the days entrepreneurship was (allegedly) marked as a brand for individuals who were unemployed who were unwilling to take risks and were more focused on IT out-sourcing based companies that were less creative. The entrepreneurial ecosystem was centred around Bombay and was limited to a market ranging between $ 10 million and $100 million.
There is a boom in the number of quality entrepreneurs and the entrepreneurial ecosystem has diversified by branching out to different corners of the country with hubs in Bangalore and Delhi. Even conventional and successful leaders of the organisation like the CXOs have become open to working with young entrepreneurs and the domestic companies started buying startups as a move to acquire quality talents.
Entrepreneurs' scale of ambition has become higher and started venturing out into global expansion, opening up the markets ranging as high as $ 1 billion.
The economy has grown significantly since 2006 and funding has opened up for entrepreneurs supporting them at different stages starting from Angel investments and sometimes beyond Series C round across different segments. This change has resulted in a positive impact where the ideas are more creative focusing on the consumption and technology, rather than as an out-sourced service.
State Of Entrepreneurial Education System
Education has been the single major concept that has evolved different than expected wherein learning has become synonymous to cramming. Students should be taught or at least motivated to take risks. Everybody suffers at some point and the fear of taking risk is only going to make it worse.
"Education should not be about answering what happened in 1857, but about understanding what if it hadn't happened?"
Looking at the growing fast pace of technology, the text books haven't been able to keep up with the rest of the world and due to these the creative thoughts of students are diminished under their curriculum. Students end up being very hardworking individuals, but start lacking the talent to think outside the box and that is the major reason behind copy based models found at present.
[box type="shadow" align="aligncenter" class="" width=""]Related Read:
Going Beyond Fear – In Conversation With Mahesh Murthy On Entrepreneurial Education ![/box]
Funding The Billion Dollar Idea !
After coming across different kinds of ideas spanning across different industries, like retail, enterprise software, consumer tech, etc. It is actually quite interesting while evaluating ideas outside the comfort zone, especially if it is a new idea.
"The nuances of approach for every idea might differ, but in broad, there are two to three factors that come into play when you look at an idea. Is it solving a problem? How big the problem is? Is it feasible?"
In those cases there are a lot of skills acquired over years of experience come in handy, since fundamentally it is the tangible unit economics that are adopted going to help in evaluating an idea.
"All skills can be learnt. It is the entrepreneur and his team's willingness to learn and pivot based on the customers' feedback matters"
Speaking of skills, it is due to the experience in interacting with a number of entrepreneurs over time and hours spent with each one helped in imparted the skills.
"There have been successful companies that have been created with venture capital and they embrace the spirit of learning, growing and maturing."
In times of fluctuations observed in both Indian and world economy, there are a few mourns looking at the constant ups and downs. But it is the money that is pumped into the companies without understanding unit economies that fail.
On a positive note, the funding ecosystem looks very positive at present and there are a lot of local investors that are needed to solve the local problems.
[box type="shadow" align="aligncenter" class="" width=""]Related Read:
From An Entrepreneur To An Investor- In Conversation With Anjli Jain, Managing Partner Of EVC[/box]
Balancing Work Life When You Find The Right Idea !
Go ahead and startup, don't analyse too much, market will teach you the rest. Think about the big picture, and find right partners.
Entrepreneurship is a marathon and perseverance is the course. Believe in your idea and yourself.
Every problem will have a solution and only you will be able to solve it. All jobs need different working hours and you learn to balance them in the long run.
"If you love it, then you won't be thinking of it as a job."
During early stages even small support from friends and family will work out in a big way. Once you learn how to enjoy your work, then it becomes an extension of yourself and you will not be able to differentiate it as work anymore.
[box type="shadow" align="aligncenter" class="" width=""]Also Read:
Habitually Successful Bhawna Agarwal Talks About Growing Gadgets 360, Indian Startup Space And Work Life Balance ![/box]
Comments
comments