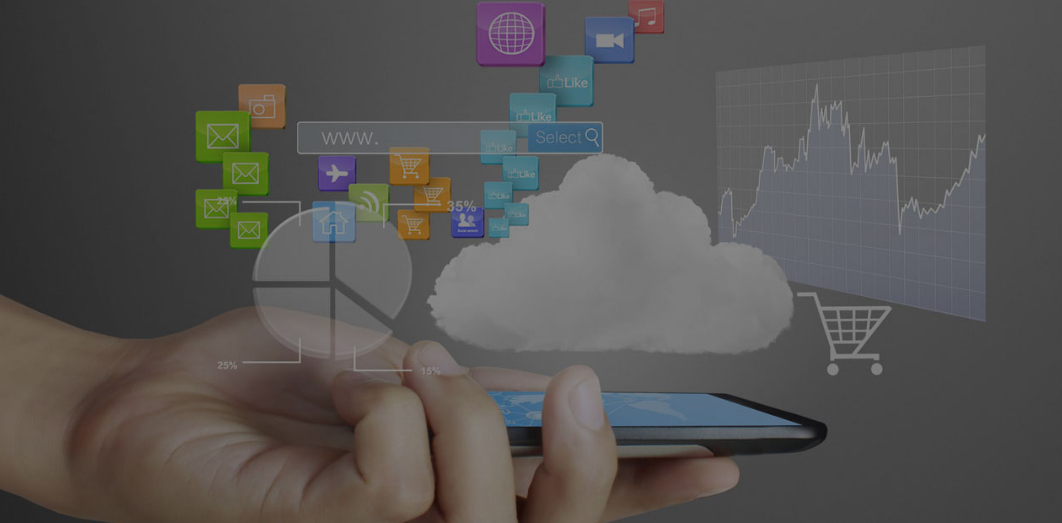 Founded in 2013 by Ansuman Dani, Birdvision is a pioneering Consumer Engagement and Experience company with a team of over 40 technology evangelists working towards creating future technologies that enables brands to converse better with their consumers. 
Consumer Engagement and Experience industry!
CEM is a crucial differentiator for your business operations. It takes an essential role in building a consumer community, establishing a reputation among customers, keeping them updated with new information, keeping them engaged to the brand. It creates an ecosystem where collection and utilization of customer data becomes easier- be it to provide industry updates, or inform them about current exciting offers or any other update. All these factors come into effect in parallel to provide enhanced and best consumer experience and in turn win back the loyalty of the customer to your brand.
This industry carries a huge potential to be tapped. Digital platforms have opened up a whole new world for businesses, both big and small, to thrive in the new world. For businesses around the world, customer has become the focal point of their universe. 'How do we get to know our customer in the best possible way?' is a question every enterprise is trying to answer today. From a consumer's perspective, they are increasingly demanding a personalized experience.  Consumers are adopting 'participatory' approach in order to make a mark in every purchase. The success of any industry reliant on customer service, therefore, lies in acknowledging these traits for effective engagement with customers at all the levels.
According to Ansuman Dani, CEO, Birdvision, the consumer engagement and experience market is maturing with more brands now looking to move beyond promotions, and moving into a space where they truly engage with their stakeholders at an emotional level. "Today, we see programs spanning every industry, from soaps to cables. However, while most marketing organizations are spending valuable dollars to run multiple campaigns there is no significant intelligence building and monitoring of touch points to progressively improve customer experience. We recognized the potential of empowering brands to get access to the multi-channel touch-points created by consumers and have made this central to our core product and technology." Ansuman believes that multi-channel technology is going to be the game changer in the loyalty industry-the ability to leverage technology across multiple channels in order to deliver hyper-personalized engagement programs is the key to brand loyalty. The use of data analytic tools to drive relevant programs to the relevant audience will play a critical role in the success of any engagement program."
The Visionary Mind of Birdvision!
The best customer experience drives growth of your business.  An interaction between consumer and the brand is of utmost importance for any business activity. Earlier, the customers used to interact with brands through offline or direct contact. The problem with the existing system of interaction is its failure to handle a large consumer base, no documentation of interaction, cumbersome and unavailability of a common point of interaction. Today, point of interaction has increased manifold. Customer is getting to interact with brands –offline, online. Today, several mediums are available for consumer to stay in touch with the brand. This has been possible largely due to advancement in the CEM space.
The world revolves around Big Data today. All the activities of a business operation are driven by data mining. Data plays a significant role in enhancing a consumer experience as well. Activities such as potential customer identification, tracking of buying habits, engaging customer platform and others have become much simpler.
Ansuman Dani is an entrepreneur with years of diversified business experience across sectors such as Manufacturing, Finance, and Education, and having strong focus on Business Development, Risk Management, Financial Analysis and Training. He also has been actively involved in Brand Strategy and Consumer Engagement for quite some time now. Ansuman realized that there is a lack of a medium for effective communication between the consumer and the brand. He explains the scenario by drawing resemblance to a typical situation of a restaurant where the customer is provided with a huge feedback form to be filled manually. He says now consider a situation where the restaurant owner just asks you to provide your number and rest of the process is on your fingertips- Technology-enabled System! Ansuman is filling this gap of Consumer Engagement and Experience with Birdvision.
Ansuman quit his job in 2010 in spite of insecurity and financial constraints, to purse what he really wanted to achieve. It took a great amount of effort before he could convince everyone around him and finally take the decision to move ahead with it.
Birdvision's Consumer Engagement and Experience technology platform delivers ROI to some of the world's largest brands. The PaaS based multi-channel environment empowers brands managers and marketers with secondary & tertiary data analytics in real time thus enabling hyper personalization of engagement. The platform also helps in progressive profiling of customers thus boosting lead generation and conversion significantly. With a host of innovative solutions implemented, these programs not only help provide insights and management dashboards enabling critical functions, but also help drive incremental revenue for clients.
Ansuman says that "Birdvision is a team of enthusiastic and inquisitive professionals who use technology as a platform to improve efficiency and productivity of enterprise processes. It is currently engaged in providing integrated products and services to enhance the efficiency of the sales and distribution process."
Its suite of products include BVC Connect, BVC Engage, BVC Rewards and BVC Analytics and a combination of incentive based models, mobility solutions, engagement mechanics and analytics tools to provide Information and Motivation. Birdvision specializes in PaaS and Cloud Computing, Incentive based modeling, Mobility and Analytics, Community building and Behavioral Science.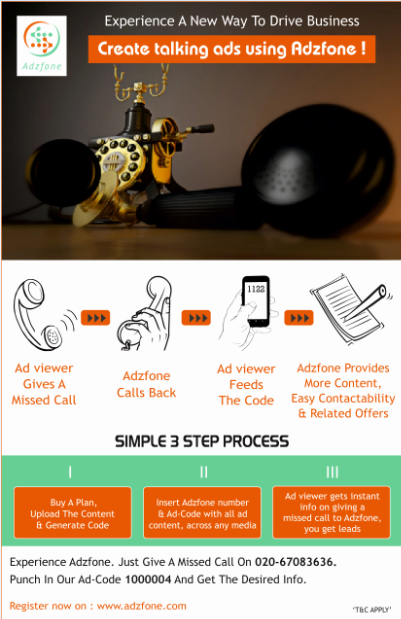 Birdvision has also come up with one of its kind product called Adzfone, which provides the businesses with unlimited real estate space, wherein they can upload content (audio/video/brochure), and this content is just a missed call away from the consumers. This analytics driven product provides the businesses with an ultimate opportunity to reach out to more and more people (across demographics), and get access to unlimited prospects.
Birdvision uses its considerable industry experience, consumer insights, brand strategy and technology expertise to bring ideas to the table that go far beyond normal technology products and services. Birdvision ventures into the exciting world of business transformation using a combination of Internet/mobile platforms, varied Analytics tools and e-commerce and m-commerce. It endeavors to marry real life business environment with today's technological advances and create an atmosphere that optimizes opportunities, leads to better and informed decision making and also rewards all stakeholders while striving towards a positive business cycle.
The Company started with team size of three people and has grown to more than 40 now. It operates from its headquarters at the World Trade Center in Pune, India.
Birdvision was initially bootstrapped by the founder. The company was chosen for top 10 ideas across country in 2013 by an angel network. The company picked up its seed funding post that. The company later raised its pre-Series A funding from a clutch of other Angel investors.
Industry Competitors and Challenges!
If you look at the Indian Industry, it is governed by traditional loyalty companies. The Indian market is very scattered- there are language barriers, demographic diversities, and different consumer behaviors. The companies are striving hard to deal with the situation. There are few players in the industry who are trying to solve this by bringing the CEM concept into picture. Capillary Technologies, Customercentria, Talisma are few players to name in the industry.
As large companies mark their forays into multiple sectors and young ones joining the bandwagon, marketing activities have evolved significantly over the years. And as structured marketing efforts gain higher importance than just traditional strategies, CEM programs are topping that list. While it may not be a big concept in India like the other countries, home-grown customer engagement solutions companies have upped the ante.
Moreover, one of the major challenges the industry is facing in India is slow adoption rate. Brands are apprehensive about customer engagement tools, data-driven customer retention. Although, the brands are slowly and gradually realizing the importance of the industry, they are skeptical to actually bring it into practice. However, industry experts believe that the scenario will change soon and more and more brands would incorporate these practices in essence of their business operation.
Into Birdvision's next phase!
"When we started, we focused mainly on building the product and the institution. Now, we are also gradually shifting our focus towards market scalability. We are also working aggressively on the technology front- the idea is to reach a stage where we have broken down the solution to its simplest form" says Ansuman.
The company will be rolling out its modular package in a few months; wherein a brand can use just a part of the whole package and not be compelled to utilize the whole. The company is targeting to reach 100 new customers in next six months. They are also looking forward to enjoy more than a million download of the app of their new product.
The company's mission is to be single point solution for all the Consumer Engagement and Experience needs.
With years of diversified business experience across sectors such as Manufacturing, Finance, and Education, and having strong focus on Business Development, Brand Strategy, Risk Management, Financial Analysis and Training, Ansuman is instrumental in giving shape to Birdvision and its team.
Ansuman holds PGDM from Goa Institute of management, Marketing and Finance (2000 – 2002). He graduated as Mechanical Engineer from University College of Engineering, (UCE) Burla (1996 – 2000).
An avid reader and as a person who genuinely loves networking and interacting with people, Ansuman's dream is to build a company that is different in every sense.
Ansuman's Note to Entrepreneurs! 
"It feels awesome to be an entrepreneur today! People's mindset in India about entrepreneurship has changed completely over the last couple of years and it's turning out to be the hottest career path for anyone daring to take the risk.
It is a tremendous opportunity for youngsters today. We have wonderful and inspiring examples of how innovation and grit of new age startups have been backed by global funds and has fueled the next billion dollar unicorns. This is definitely the moment to plunge into entrepreneurship if you are dreaming big and have the ability to deal with unstructured complex situations."
More Reads:
Forget Apps ! Message Bots Are The Future of Customer Engagement !
ONE REWARDZ: 'Engagement partner' & '1 Stop Destination' for Consumers With Multiple Brand Interactions !
OWNOW.com: Single destination for social commerce customers
ENGAGE.cx – Building a 360 degree view of Customer Relationship !
Fungru Captures the Customer Feedback Market with an Interesting Go To Market Strategy !
Comments
comments