Are you looking for a budget-friendly laptop with a strict budget of $200? This is the right time to get a new laptop; thanks to the Black Friday Sale, you can now get in hands with a new Asus Chromebook, which is currently selling for a considerable price slash.
ASUS C424MA-AS48F Chromebook C424 is among the Chromebooks now under the radar for a considerable discount. On the specification side, this Chromebook has great features where you get a Quad Core Intel Processor combined with efficient RAM and a long-lasting battery life of up to 10 hours.
ASUS C424MA-AS48F Chromebook C424 Gets Buyers for this Black Friday Sale 2023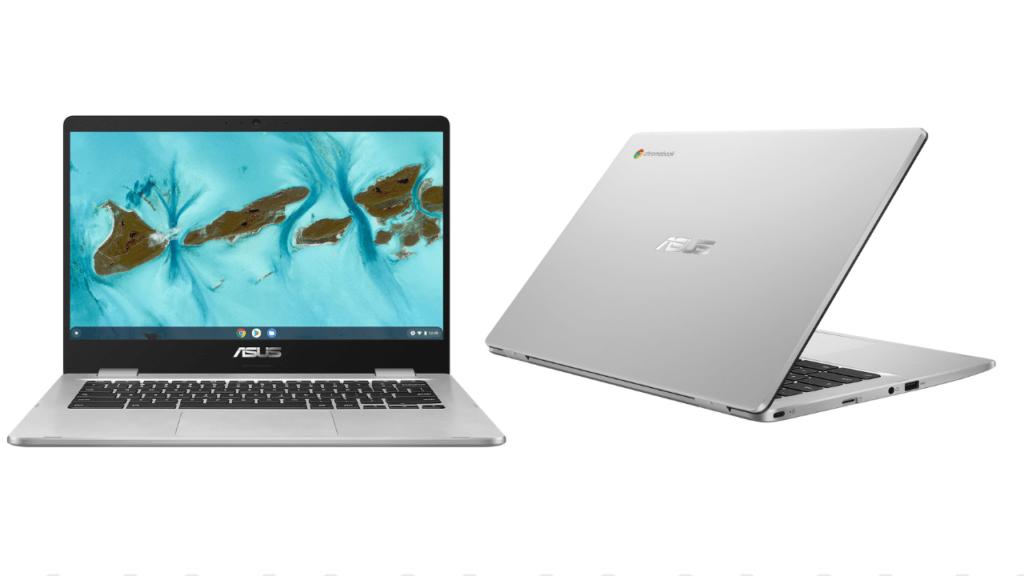 Starting with the display side, the ASUS C424MA-AS48F Chromebook C424 comes with a bigger, wider, spread 14-inch display that supports an FHD panel with a NanoEdge design with minimal bezels as well as anti-glare coating.
If we move inside the Chromebook, the Intel Dual Core Celeron N4020 Processor powers the laptop.
The Chromebook also has a more versatile hinge design where the Chromebook can fold and unfold itself for 180 degrees.
If we talk about the storage, connectivity, and RAM, the Chromebook comes with 4G of LPDDR4 RAM, which makes this Chromebook a bit faster than other Chromebooks in the market; on the storage side, 128GB eMMC storage, too.
On the port side, you will also get USB Type-C and Type-A ports. On the software side, the Asus Chromebook is powered with ChromeOS onboard.
Alongside Google OS, you also get support for Google Integrated apps, where a few popular Google apps like Docs, Sheets, and Slides.
Asus Chromebook C424 Black Friday Deal
Talking about the Black Friday Deal, right now you can get in hands with this Chromebook C424 laptop for a price slash of 28%, which brings down the price from $249.99 to as low as $179.99; that's a whopping discount of $70.
Other Laptop Deals
Besides this Asus Chromebook, there are many popular deals on many other laptops, from budget-friendly laptops to premium gaming laptops.
Lenovo Legion Pro 5i Gaming Laptop – Suitable for Game Lovers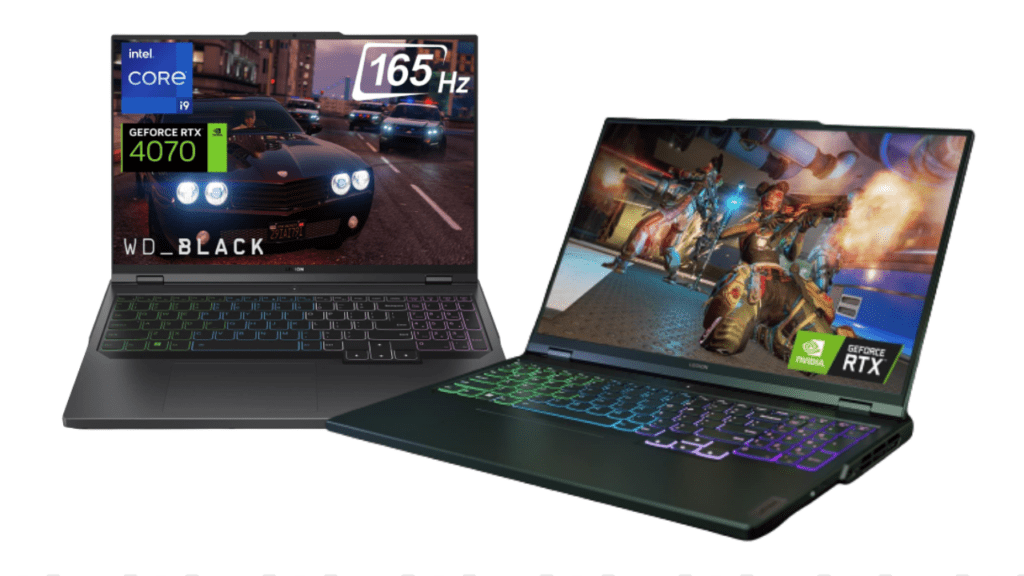 If you have been looking for some intensive gaming, you can have your eyes on this Lenovo Legion Pro 5i Gaming Laptop.
It's among the premium laptops, which comes with a huge upgrade on the feature side, both on the hardware and software sides.
If we move to the specification on the hardware side, here on the front side, you will be getting a widely spread 16-inch panel, the new IPS display that supports a peak resolution of WQHD, which translates to 2560×1600.
If we move inside the laptop, the power juice you receive here is from the famous Intel Core i9-13900HX Processor, the latest 13th-generation processor with much power and efficiency.
The processor has been inducted under 24 Cores and 32 Threads and supports around 36 MP Cache Base. Also, the processor has been clocked to a frequency of 2.20 GHz and can be maxed out to 5.40 GHz.
Over and above this processor, the laptop also comes with Nvidia GeForce RTX 4070 GPU, the all-new 8GB GDDR6 memory.
On the memory and storage side, you will get the latest and fastest 35GB of DDR5 SDRAM, which offers a higher bandwidth. Now, talking about the storage side, the laptop comes with the latest 2TB of PCIe NVMe M.2 SSD Storage, which is a WD-powered SSD.
On the port side, you will get the latest two USB Gen 2 Type C ports combined with the 4 USB Gen 1 Type-A ports and a single HDMI, RJ 45, and Headphone and Microphone ports. On the connectivity side, this laptop comes with the latest Wi-Fi 6E and Bluetooth connectivity, too.