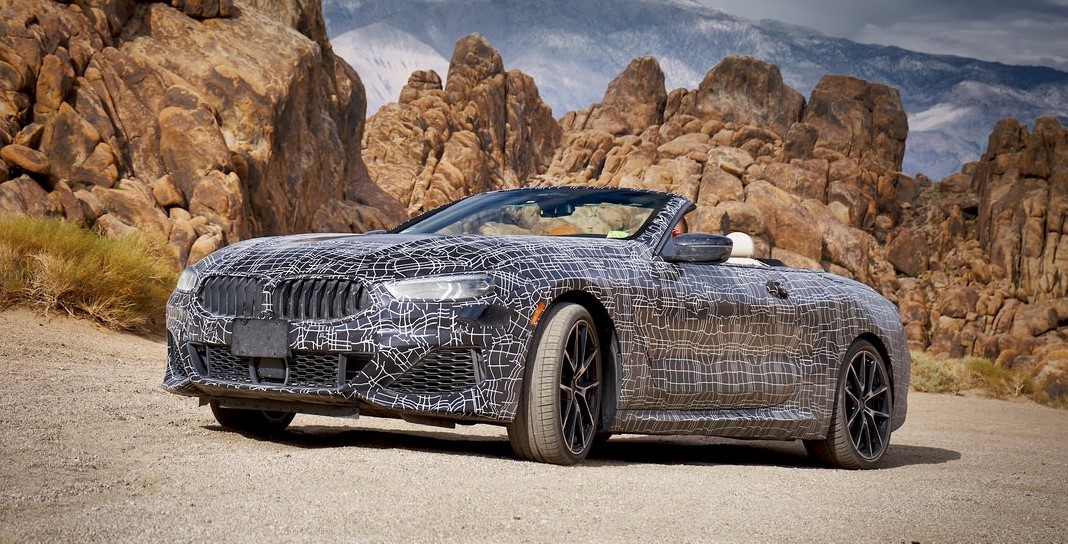 Even though the 8-series hasn't arrived on the market yet, BMW has already started preparing a topless version of it. The Bavarian company has recently released a bunch of pictures of a fully camouflaged 8-series convertible doing extreme weather tests at Las Vegas, Nevada, and California's Death Valley.
BMW says the new droptop has to go under extreme weather tests such as temperatures of more than 50 degrees Celsius, extreme dust formation on the edge of the desert, stop-and-go traffic on the Las Vegas Strip, gravel tracks around Mount Whitney, and long-distance journeys between the Pacific coast and the Rocky Mountains.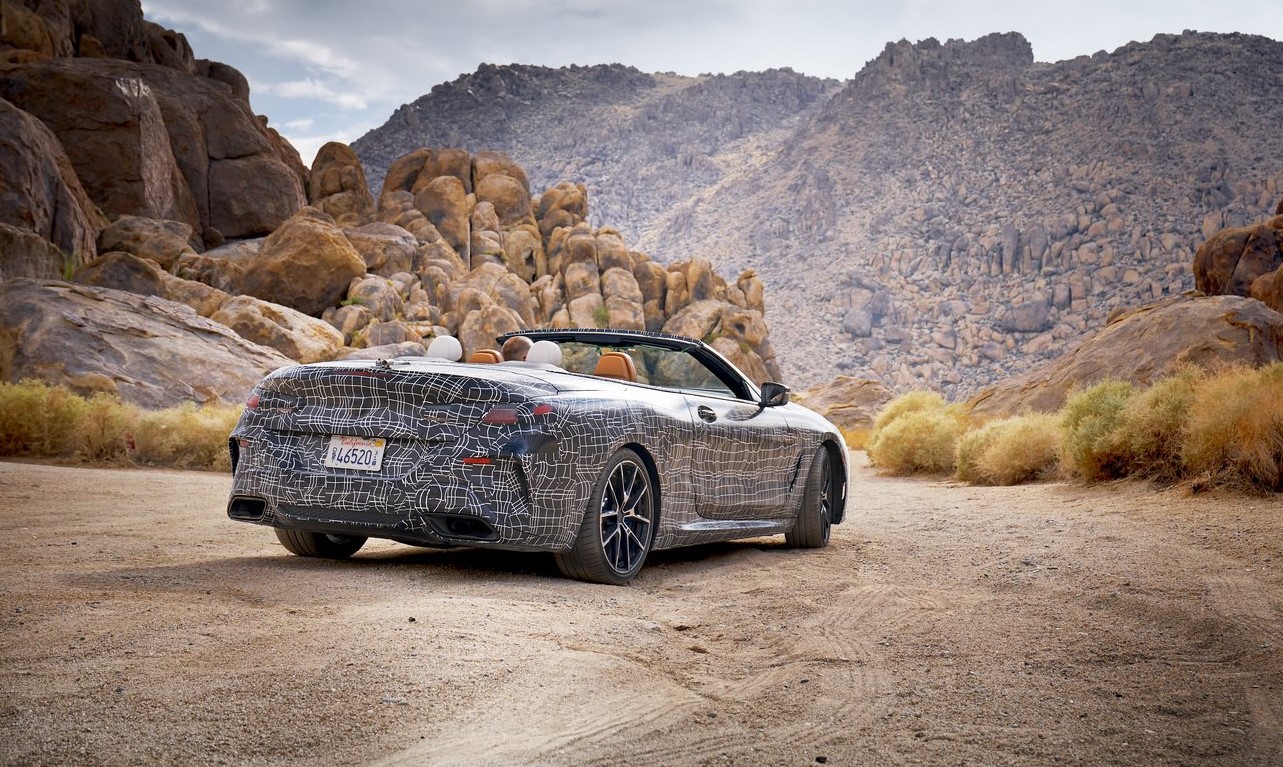 Such intense testings will provide important insights into the functional safety of mechanical and electronic components under extreme weather conditions.
From the pictures, we can see that the convertible looks almost identical to the coupe version except for the folding fabric roof. The soft top also makes the roofline different from the coupe and eliminates the B-pillar. There is no visual difference in the car otherwise.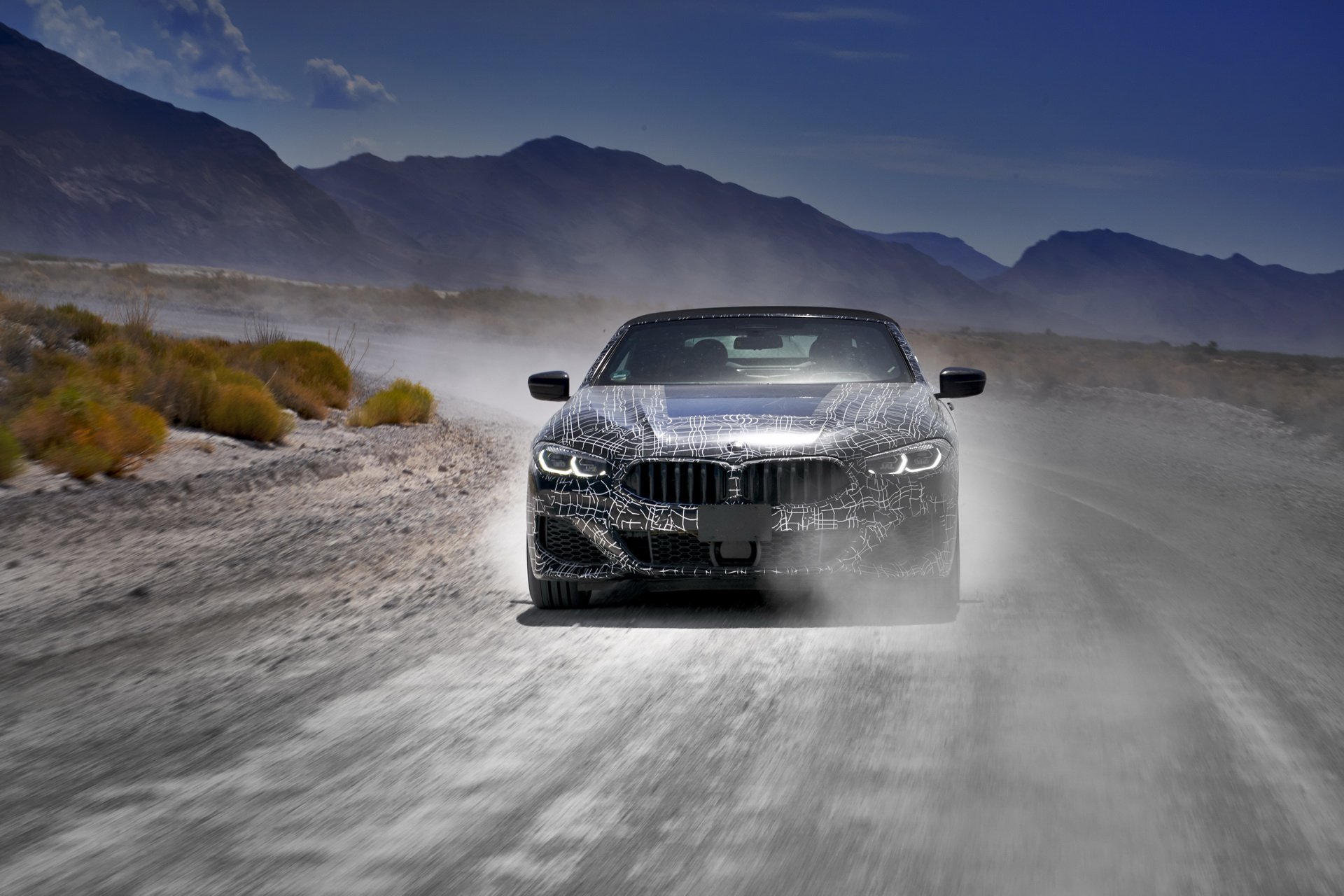 The 8-series coupe has already been unveiled by the company and it is also officially confirmed that a four-door gran coupe and a convertible version of the 8-series will be launched in 2019. Looking at the development pace of the company, we won't be surprised if one or both of them arrive this year itself.
BMW is working hard on further expanding their luxury sedan segment. Apart from the 8-series, they also hinted that the 9-series is also a possibility. 
Images: BMW
Also read: 2019 BMW Z4 debuts at Pebble Beach with a soft-top
Comments
comments