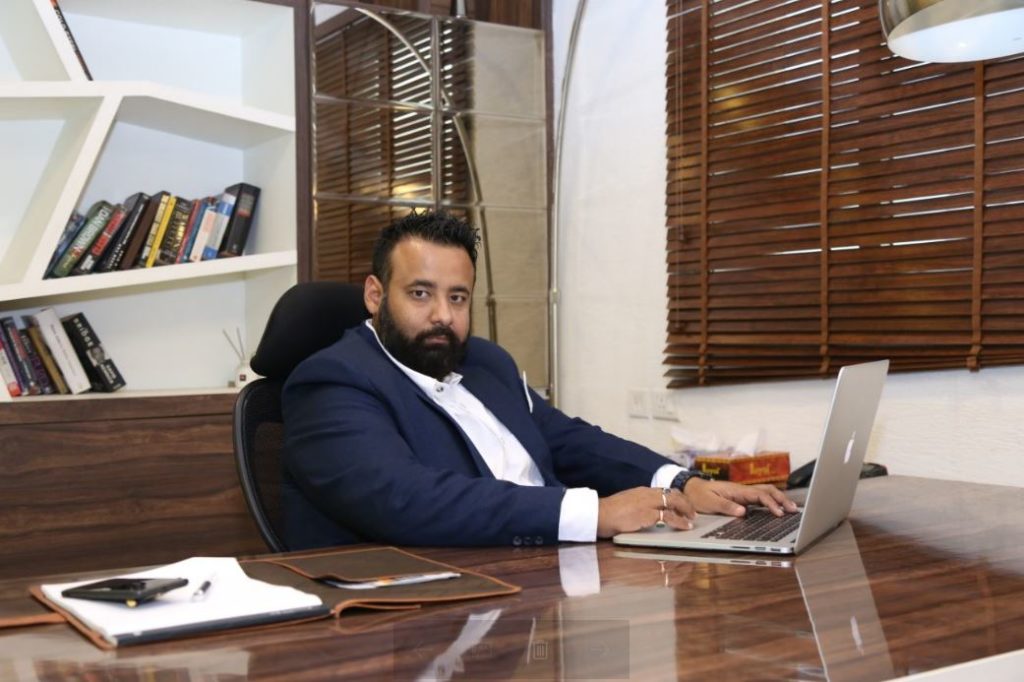 Online advertising has seen a massive shift in the recent past. Agencies have capitalized on the emerging trends in mobile computing, smartphone technology and social media. The future landscape of online advertising is set to benefit the advertisers a lot.
These are some of the trends that will be discussed In one of this year's biggest technology event Adtech 2018, an interactive platform for veterans in media, technology and advertising worldwide.
We recently caught up with Nitin Gupta, Xapads Media, the platinum sponsor of Adtech this year on their XRTB platform and the path breaking techniques which are evolving the existing digital ecosystem.
Here are a few excerpts from the interview.
Recently we have seen a lot of backlash against social media giants such as Facebook, Google and Twitter for irresponsible advertising. How do you think will this affect the ad-tech industry? How are advertisers reacting to this recent backlash?
Social media has captured people's private space. People have stopped interacting socially and even going out, which is wrong. But things are getting better now. Some big companies like Mozilla are also joining this movement.
I don't think this will affect ad-tech industry much. We have data which is irreplaceable and is going nowhere. It'll only increase and as far as we have this data-driven approach, the ad-tech industry will only increase.
How do you see the ad-tech industry changing with the advent of new technologies such as machine learning?
AI/ML is definitely changing the ad-tech industry. It gives us a better approach to data. We can judge real time results. And this data is kept on increasing through DMPs which is very good for advertisers and publishers both. Through AI and ML we can use data in a better way as we can understand the behaviour of users and prepare the marketing strategy accordingly. It gives better results on low price to publishers.
Is the line between ad-tech and mar-tech blurring? What are some of your recent observations and opinions about this?
Here Mar-tech is a combination of online and offline, ad-tech is more about digital. Big industry giants like SAP and Salesforce are merging data from ad-tech and mar-tech to get better quality results. So, Yes, the line between these two is definitely blurring and will completely vanish in the next 2-3 years.
More and more people are moving towards using voice as the  primary way in which they interact with devices. How do you think this will affect the advertising industry in general?
One thing about using voice as the primary way is that this is not reasonable. One can not communicate with the device the way they do with a human. But we have changed our approach from person driven to technology driven.
What are some of your biggest learning from your journey? What would be your advice to anyone facing challenges in the ad-tech space?
Innovation – You'll die if you won't innovate.
There is no competition – If you are good at what you do there is no competition.
Data is the King – Earlier we used the say that content is the king but now the approach has changed. We have terabytes of data which gives us an upper hand on the market.
Relation is the key.
Team makes you what you are.
There is enough for everyone in the market. If you keep your approach correct there is no challenge bigger than you.
Where do you see this ad-tech industry 5 years from now?
Twice of its current size. It'll be more mature. Advertisers are now being more technical. RTB is a new concept in the market for now and not much people are familiar about it. But in the next 5 years it'll rule the market making the ad-tech industry twice of its size.
Also Read: How Xapads Media Shaped Up In The USD 2.85 Billion Ad Market In India Completely Bootstrapped Till Now
Comments
comments